HULK AND XEMNU DUKE IT OUT ON STEVE SKROCE'S IMMORTAL HULK #750 COVER
02/26/20 @ 1:51 pm EST
Source:
Marvel
| Categories:
Marvel
|
Comments
(0) |
E-mail Article
|
Add a Comment
Since launching THE IMMORTAL HULK back in 2018, the mastermind creative team of Al Ewing and Joe Bennett have brought Marvel's iconic character to shocking and thought-provoking new heights. Issue after issue of this action-packed series has both delighted and stunned readers, making it one of today's most critically acclaimed books. And the frightful fun is just getting started.
IMMORTAL HULK #33, the Hulk's landmark 750th issue, will be an extra-sized special full of the mind-blowing storytelling that fans have grown to expect from this hit series. Featuring a sequence drawn by superstar artist Nick Pitarra (
The Manhattan Projects
), THE IMMORTAL HULK by Al Ewing and Joe Bennett will continue to redefine Bruce Banner's journey as he trades blows with Xemnu and the Hulk's longstanding feud with Roxxon Energy comes to a head. Check out the explosive variant cover by Steve Skroce and colorist Dave Stewart below and behold a first look at the interior action from Bennett, inker Ruy Jose, and colorist Paul Mounts with these two double-page spreads that connect to form one massive scene!
Don't miss the next chapter of the book everyone is talking about when IMMORTAL HULK #33 goes on sale March 25th.
'THE GREEN KNIGHT' FEATURETTE PREPS AUDIENCES FOR LEGEND OF SIR GAWAIN
06/22/21 @ 10:33 am EST
Source:
ComicBook
| Categories:
MIsc
|
Comments
(0) |
E-mail Article
|
Add a Comment
The legends of King Arthur have been told for hundreds of years, with those stories going on to inspire literature, TV series, and movies, to the point that each new project deviates from the original legend in countless ways, with the below featurette for
The Green Knight
helping give audiences a primer on the events they'll see unfold in the film.
While
The Green Knight
is obviously inspired by such tales, it will also keep in tradition with other adaptations of the material by offering its own unique spin on well-worn mythology. (via
ComicBook.com
)
Check out the featurette for
The Green Knight
below before it hits theaters on July 30th.
Featurette:
https://youtu.be/yI189R6JyYI
'SUPERMAN & LOIS': "A BRIEF REMINISCENCE IN-BETWEEN CATACLYSMIC EVENTS" PHOTOS RELEASED
06/22/21 @ 10:17 am EST
Source:
The CW
| Categories:
DC
|
Comments
(0) |
E-mail Article
|
Add a Comment
The CW
has released photos for "A Brief Reminiscence In-Between Cataclysmic Events", the eleventh episode of
Superman & Lois
' first season.
Superman & Lois
airs Tuesdays at 9/8c on The CW after
The Flash
. "A Brief Reminiscence In-Between Cataclysmic Events" debuts tonight (June 22nd).
ĎTHE DEVILíS HOURí: JESSICA RAINE, PETER CAPALDI TO HEADLINE AMAZON THRILLER SERIES
06/22/21 @ 10:11 am EST
Source:
Deadline
| Categories:
MIsc
|
Comments
(0) |
E-mail Article
|
Add a Comment
Deadline
reports that
Patrick Melrose
actress Jessica Raine and
Doctor Who
star Peter Capaldi have been cast as the leads in Amazon's
The Devil's Hour,
the latest series from
Sherlock
and
Dracula
producer Hartswood Films.
From rising British writer Tom Moran,
The Devil's Hour
is a UK original that tells the story of Lucy Chambers (Raine), a woman who wakes up every night at exactly 3.33 AM, in the middle of the so-called devil's hour between 3AM and 4AM.
Lucy Chambers' eight-year-old son is withdrawn and emotionless. Her mother speaks to empty chairs. Her house is haunted by the echoes of a life that isn't her own. Now, when her name is inexplicably connected to a string of brutal murders in the area, the answers that have evaded her all these years will finally come into focus.
The Devil's Hour
is now filming in London and Farnborough Studios.
'LEGENDS OF TOMORROW' HEADS TO OLD WEST IN "STRESSED WESTERN" PREVIEW
06/22/21 @ 10:03 am EST
Source:
The CW
| Categories:
DC
|
Comments
(0) |
E-mail Article
|
Add a Comment
The CW
has released a preview for "Stressed Western", a coming episode for
Legends of Tomorrow
.
Legends of Tomorrow
airs on Sunday nights at 8 p.m. ET/PT on The CW. "Stressed Western" is set to premiere on June 27.
Preview:
https://youtu.be/TBr3wjWdPus
VAULT ANNOUNCES 'HUMAN REMAINS', A CHILLING NEW HORROR SERIES
06/22/21 @ 9:46 am EST
Source:
Vault Comics
| Categories:
MIsc
|
Comments
(0) |
E-mail Article
|
Add a Comment
Vault Comics is thrilled to announce
HUMAN REMAINS
, a chilling new horror series from legendary writer Peter Milligan, (
Shade: The Changing Man, X-Statix, Enigma
), star artist Sally Cantirino (
I Walk With Monsters, The Final Girls
), colorist Dearbhla Kelly (
I Walk With Monsters, Red Sonja
), and designer Tim Daniel.
Dax and Bisa love each other. But in this new and terrifying world, love is dangerous. Feeling anything is dangerous. Earth has a new and terrible invader—monsters that deprive us of the very feelings that make us human. A shocking tale of pent-up emotions, perilously loud sex, and forced compsure in the face of unspeakable horror…from one of the most celebrated writers in comics, Peter Milligan and breakout horror artist Sally Cantirino.
"London England, last summer. It was during the first lockdown and my wife and I were walking in Kenwood Park, North London, enjoying the one period of outside exercise we were allowed per day," said Peter Milligan of the origins of
HUMAN REMAINS
. "I watched the people around me, all keeping their distance from each other, all – at least all who had had any sense - somewhat wary.
"I was struck by how strange this all was. And I thought about all the things that had recently been so natural that we now could not do. All the touching, socializing, kissing, close-up talking. All that everyday human stuff. It seemed the virus was stripping us of some of the essential qualities of what it was to be human," Milligan continues. "A thought struck me, how much can you strip away from what it is to be human…before you stop being human?"
"Human Remains is about love, really," added Cantirino. "It's about mistakes, bad decisions, and both intentional and unintended harm. It's about the things we do because we love people—our lovers, our families, our communities—even people who don't love us back."
HUMAN REMAINS
#1 will hit store shelves in September 2021. The entire series will feature a line of variant covers from Vault Cover-Artist-in-Residence, Joshua Hixson (
The Plot, Shanghai Red
).
GRACE FULTON IS PLAYING BOTH VERSIONS OF HER 'SHAZAM 2' CHARACTER
06/21/21 @ 4:30 pm EST
Source:
Screen Rant
| Categories:
DC
|
Comments
(0) |
E-mail Article
|
Add a Comment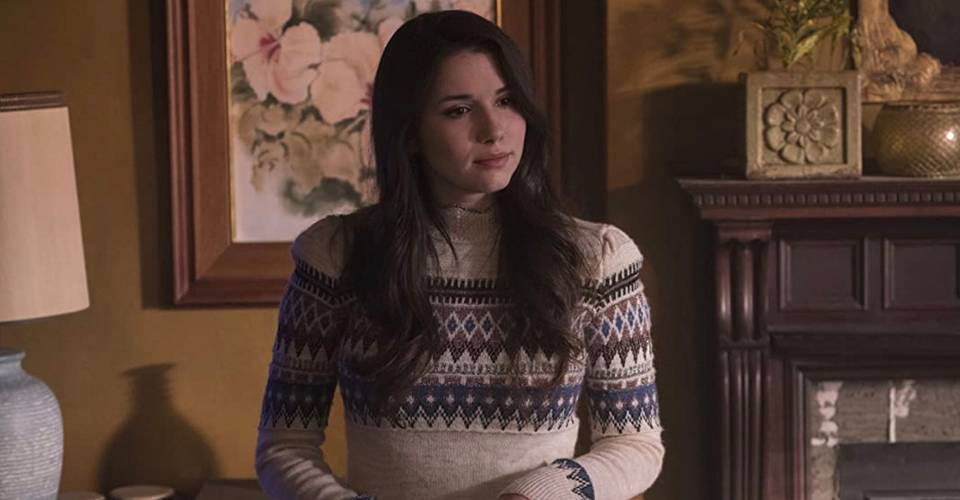 Director David F. Sandberg has confirmed that Grace Fulton will be portraying both versions of Mary in the DC Extended Universe's
Shazam! Fury of the Gods
.
The sequel to the acclaimed 2019 blockbuster sees Zachary Levi's titular hero forced to face off against the daughters of Atlas with help from his super-powered foster family. Levi and Fulton return alongside Asher Angel, Jack Dylan Grazer, Faithe Herman, Adam Brody, Meagan Good, Ian Chen, Ross Butler, Jovan Armand, and D.J. Cotrona.
The first film saw Fulton's Mary as the academically driven eldest sister of Billy Batson's new group home, who dreams of getting into a college. However, by the end, she is unsure as she is accepted to one in California, far from her foster family in Philadelphia. To help Billy out in his fight against the villainous Dr. Thaddeus Sivana, Mary and her siblings are imbued with powers akin to Shazam's. Though it initially seemed the sequel would see Michelle Borth, who portrayed the super-powered version of Mary in the first film, would return to the role, Sandberg reveals a surprising change of plans: Grace Fulton will be portraying both versions of Mary Marvel. (via
Screen Rant
)
Production is currently underway on the DCEU sequel and is slated to hit theaters on June 2, 2023.
'JURASSIC WORLD: DOMINION' EXTENDED LOOK TEASER RELEASED
06/21/21 @ 4:15 pm EST
Source:
ComicBook
| Categories:
MIsc
|
Comments
(0) |
E-mail Article
|
Add a Comment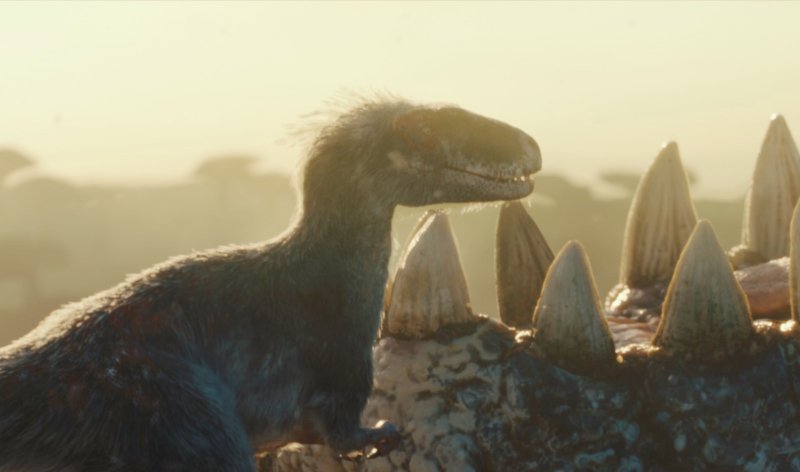 Jurassic World: Dominion's
Extended Look Teaser has been released, and you can watch it below.
This first-look teaser is hyping up the official Extended Look preview for
Jurassic World: Dominion,
which will only be available to see during IMAX screenings of
F9,
which hits theaters this weekend.
The first footage from the film shows some very different (and updated) dinosaur designs on display, in what is made to look like very naturalistic footage like you might see in a National Geographic documentary. The end of the teaser shows some dinosaurs literally butting heads -- a thrilling little ode to the implications of the film's subtitle, "Dominion". (via
ComicBook.com
)
Jurassic World: Dominion
opens in theaters on June 10, 2022.
Extended Look Teaser:
https://youtu.be/PuzRfhlk8mU
KEIRA KNIGHTLEY IN TALKS TO STAR IN SCI-FI DRAMA 'CONCEPTION'
06/21/21 @ 4:05 pm EST
Source:
Deadline
| Categories:
MIsc
|
Comments
(0) |
E-mail Article
|
Add a Comment
Deadline
reports that Keira Knightley is in talks to star in the new Searchlight sci-fi drama
Conception,
reuniting with her
Silent Night
director Camille Griffin. Griffin will write and direct, with Celine Rattray and Trudie Styler producing through their Maven Screen Media banner.
The story is set in the near future, when the British government takes authoritarian rule over parenting. It follows a vigorous License Officer (Knightley), who is a firm believer in the controversial system she upholds until an unexpected event imperils her own parental status in the very administration she enforces.
Searchlight SVP Production Taylor Friedman and Director of Development & Production Pete Spencer will oversee for the studio.
'BATMAN BEYOND' IS HUNTING BRUCE WAYNE'S KILLER IN DC'S FUTURE
06/21/21 @ 4:01 pm EST
Source:
Screen Rant
| Categories:
DC
|
Comments
(0) |
E-mail Article
|
Add a Comment
Warning! Spoilers for Batman: Urban Legends #7 below.
When Bruce Wayne is murdered in DC's Neo-Gotham timeline,
Batman Beyond's
Terry McGinnis will hunt down his mentor's killers and bring them to justice.
In
Batman: Urban Legends
#7, the death of the original Batman on Earth-12 is one of the different stories teased in the comic anthology showcasing four future versions of Batman, including Batman One Million and Cassandra Cain.
Terry McGinnis became the Batman of the future in the iconic
Batman Beyond
animated series. In the show, the new Batman was mentored by an older Bruce Wayne, whose years protecting Gotham took such a physical toll on him, he retired. The success of
Batman Beyond
led to McGinnis being adapted to the comics, as he's had his own ongoing comics, as well as numerous crossovers and one-shots that have further expanded the character in the DC Universe.
Now,
Batman Beyond
is coming back in a story where he's on the hunt for Bruce Wayne's murderers. McGinnis discoverd Bruce's body in the Batcave and begins his hunt. The story comes from the
Star Trek: Year Five
writing duo of Jackson Lanzing and Collin Kelly as they team with artist Max Dunbar, colorist Sebastian Cheng, and letterer Aditya Bidikar. (via
Screen Rant
)
Batman: Urban Legends
#7 arrives in comic book stores on September 14 from DC Comics.
UNEASY TRUTHS IN YOUR FIRST LOOK AT 'EVE' #3
06/21/21 @ 3:41 pm EST
Source:
BOOM! Studios
| Categories:
MIsc
|
Comments
(0) |
E-mail Article
|
Add a Comment
BOOM! Studios revealed a first look at EVE #3, the next issue in the five-issue original series from award-winning author Victor LaValle (
Victor LaValle's Destroyer
) and rising star artist Jo Mi-Gyeong (
Jim Henson's The Dark Crystal: Age of Resistance
), with colorist Brittany Peer and letterer AndWorld Design, about a dangerous journey across a future dystopian America to save the world, available in July 2021.
Who can you trust when you've always been alone? Eve finally reaches dry land, but soon discovers she has company. When she encounters a mysterious group of children, she will have to grapple with the fact that not everything Wexler has told her is true. And if that's the case, what else about her reality is a lie?
EVE #3 features main cover art by artist Ario Anindito (
Star Wars: The High Republic
) with colors by Pierluigi Casolino, and variant covers by famed illustrator Dani Pendergast (
NPR
) and acclaimed artist Jahnoy Lindsay (
Luke Cage
).
EVE is the newest release from BOOM! Studios' eponymous imprint, home to critically acclaimed original series, including
BRZRKR
by Keanu Reeves, Matt Kindt, and Ron Garney;
We Only Find Them When They're Dead
by Al Ewing and Simone Di Meo;
Seven Secrets
by Tom Taylor and Daniele Di Nicuolo;
Something is Killing the Children
by James Tynion IV and Werther Dell'Edera;
Once & Future
by Kieron Gillen and Dan Mora;
Abbott
by Saladin Ahmed and Sami Kivelä;
Proctor Valley Road
by Grant Morrison, Alex Child, and Naomi Franquiz;
The Many Deaths of Laila Starr
by Ram V and Filipe Andrade; and
Basilisk
by Cullen Bunn and Jonas Scharf. The imprint also publishes popular licensed properties, including
Dune: House Atreides
from Brian Herbert, Kevin J. Anderson, and Dev Pramanik;
Mighty Morphin
and
Power Rangers
from Ryan Parrott, Marco Renna, and Francesco Mortarino; and
Magic
from Jed McKay and Ig Guara.
Print copies of EVE #3 will be available for sale on July 14, 2021 exclusively at local comic book shops (use
comicshoplocator.com
to find the one nearest you) or at the BOOM! Studios webstore. Digital copies can be purchased from content providers, including comiXology, iBooks, Google Play, and Kindle.