VAULT ANNOUNCES 'THE BLUE FLAME', A NEW SERIES
02/24/21 @ 9:19 am EST
Source:
Vault Comics
| Categories:
MIsc
|
Comments
(0) |
E-mail Article
|
Add a Comment
Vault Comics is thrilled to announce
The Blue Flame
, an utterly unique and thought-provoking cosmic superhero maxi-series from writer Christopher Cantwell, (
Iron Man, Doctor Doom, Halt and Catch Fire
), star artist Adam Gorham (
Punk Mambo, New Mutants, The Violent
), colorist Kurt Michael Russell (
Money Shot, The Plot, Brandon Sanderson's Dark One
), letterer Hassan Otsmane-Elhaou (
Black Stars Above, Engineward
), and designer Tim Daniel.
The Blue Flame is a cosmic hero. The Blue Flame is a DIY vigilante that fights crime on the streets of Milwaukee. The Blue Flame is a blue collar HVAC repairman named SAM BRAUSAM. In the wake of a horrific tragedy, the boundaries of the Blue Flame's identity blur even further. Now, before a universal trial, the Blue Flame must prove that humanity is worth saving. But in order to do that, Sam Brausam has to save himself. Can he?
"Contrary to what Adam's incredible cosmic art might suggest, the concept of Blue Flame was actually born out of a real feeling of helplessness," said Cantwell. "So far the 21st century has provided some truly intense and infinitely complex tragedy that I believe challenges the very idea of what it means to be human, let alone superhuman. Personally—in the face of so much compounding unprecedented anxiety and strife—I've recently been in full retreat mode culturally as an adult. I have found myself dreaming of farther and farther away places, and escaping into the more and more fantastical, if just for some way to stay sane. That's because the truth remains that we are all struggling in a very difficult contemporary reality with all sorts of seemingly insurmountable problems that don't seem to be easily solved by anything."
"So as someone who has found solace in super hero books since a young age, I thought, what if we took that very solace away, even from the super hero who is supposed to provide it? Our story is bifurcated into two "worlds": one is a high stakes cosmic quest that is so daunting it threatens to overwhelm even this idealized noble hero, and the other is the daily survival of a real man in a real world beset by all kinds of real problems. It feels at times that we are all constantly living in the wake of tragedy or on the crest of impending doom. Has the weight of that become so heavy that the idea of an ever-reliable hero is now irrelevant?"
Vault's Editor-in-Chief, Adrian Wassel, added, "The Blue Flame is either the truest superhero story I've read, or it's not a superhero story at all. Maybe that sounds ridiculous, but it's that dichotomy that drew me to The Blue Flame in the first place, and made it fit so well within Vault's catalogue. The series is, really, the life of a man split between three realities played out in triptych. It is also a trial story. A trial for all of humanity, where flying around and shooting flames won't do our hero (or us!) much good; and instead, we'd all rather have a seasoned litigator ready to defend us. No matter which way you slice it, The Blue Flame is science fiction of the most ambitious variety. Most days, I don't think of it as a superhero story at all. Other days, if you asked me what story most carefully handles the question—What does it mean to save humanity?—I'd say The Blue Flame. And isn't that the whole point of a superhero?"
The Blue Flame
#1 will hit store shelves in May 2021, and will debut with a special Vault Vintage cover from Nathan Gooden and Tim Daniel that pays homage to Dave Stevens' legendary cover to
Rocketeer Adventure Magazine #1
.
THE FLASH MOVIE IS IN PRODUCTION
04/18/21 @ 3:26 pm EST
Source:
Deadline
|
Comments
(0) |
E-mail Article
|
Add a Comment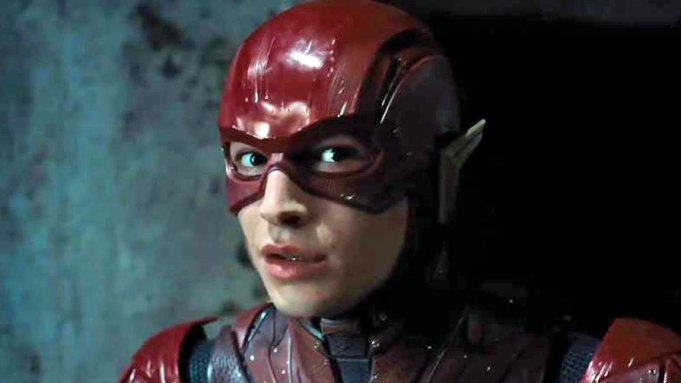 According to
Deadline
, Warner Bros upcoming The Flash film is now in production. In an article about
Andy Muschietti
and
Barbara Muschietti
forming a new production company called Double Dream, Th Flash film is listed as one of the movies currently in production. The film is being directed by Andy and produced by Barbara and
Michael Disco
.
The film was originally announced by in 2013 with star
Ezra Miller
and expected to be released in 2018, but the reaction to the 2017
Justice League
movie put the breaks on a lot of the WBs plans for the DCEU. The film has gone through a variety of directors before settling on Muschietti who is coming off
It
and
It: Chapter Two
.
The project is now filming in London with a script by
Christina Hodson
and is expected to include
Sasha Calle
,
Kiersey Clemons
,
Maribel Verdu
and an appearance by
Ben Affleck
. There has been talks about
Michael Keaton
returning to the cowl in the film as well, and while originally it was believed to be a done deal, now his appearance is uncertain due to scheduling. It's slated to be in theater Nov 4th, 2022.
RIAN JOHNSON HAS TALKED TO DAVE FILONI ABOUT DIRECTING THE MANDALORIAN
04/18/21 @ 3:13 pm EST
Source:
Twitter
|
Comments
(0) |
E-mail Article
|
Add a Comment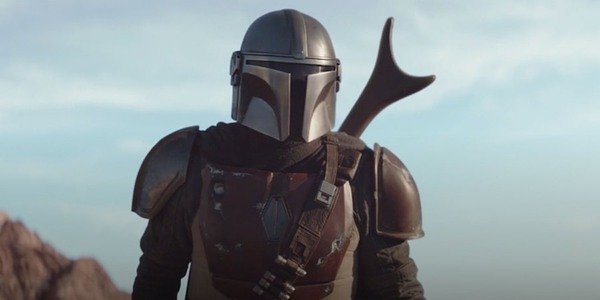 There may be no more divisive name to
Star Wars
fans than
Rian Johnson
. After his Star Wars: The Last Jedi, some fans felt he'd mistreated the beloved characters while others watched his breakout hit film
Knives Out
and wondered how he could be celebrated and loathed at the same time. Well, this might get some fans attention as USA Today bestselling author
Sariah Wilson
asked Johnson if he would ever consider doing an episode of the hit Disney+ series
The Mandalorian
and then she posted his response on
Twitter
.
"He said he was dying to, but that for him it's all about scheduling. He's been writing KO2 and now he's going to go directly into filming it. So it would be a matter of finding time to break away and do it. He said he has spoken to Dave Filoni about it. He had gone and visited the set during Season 1. He said it was so cool and I told him I was very jealous. He had seen 'Baby Yoda' months before the reveal. He said it was fascinating seeing the way that they're shooting the show. He asked if I'd seen BTS stuff (of course I had). He said when he was standing there in that space and they did the thing where they moved the camera and the perspective on the screen shifted he said he almost fell over. You get vertigo. That it's almost like virtual reality. That it's fascinating and feels so real when you're standing there. It's really interesting to see how it translates onscreen."
While Johnson has proven himself as a director and it would be fascinating to see how he'd handle working in the Volume and dealing with the characters, the fan reaction might be the most interesting thing to see.
DOMINIC PURCELL TO EXIT LEGENDS OF TOMORROW
04/18/21 @ 2:54 pm EST
Source:
TV Line
|
Comments
(0) |
E-mail Article
|
Add a Comment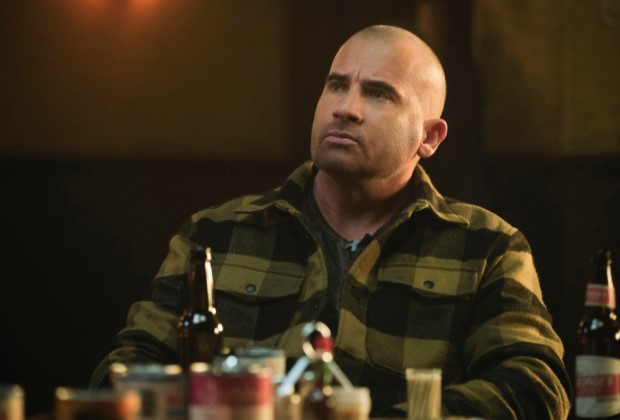 Dominic Purcell
, one of the original
Legends of Tomorrow
, announced on social media that he has no interest in continuing in the series. Purcell joined his former Prison Break co-star
Wentworth Miller
on the first season of
The Flash
, playing rogue Heat Wave aka Mick Rory opposite of Miller's Captain Cold. The two were then brought over to the spinoff series, Legends of Tomorrow, along with
Caity Lotz
,
Brandon Routh
,
Victor Garber
,
Franz Drameh
,
Ciara Renee
,
Falk Hentschel
and
Arthur Darvill
. Only Lotz and Purcell were left going into the series sixth season.
His departure appears to come from a dispute between Purcell and the studio. He wrote on Instagram (but has now been deleted): "Deal isn't done. I have no interest whatever cash they throw on the corporate level. I'm walking away from @cw_legendsoftomorrow. It's been a total pleasure and a humbling experience bringing @dccomics iconic character #heatwave aka Mick Rory to life. I smashed this character – not an actor in the world could have done better. The studio does not care. The actors work ethic and talent must give them the confidence to question authority. Much love to all. It's not lost on me how fortunate I am."
Purcell has since confirmed that he's made a "handshake deal" with EP/Showrunner
Phil Klemmer
to "come back periodically."
The sixth season of the series debuts May 2nd and the show has already been renewed for a seventh.
AMAZON CANCELS PLANNED LOTR ONLINE ROLE-PLAYING GAME
04/18/21 @ 2:35 pm EST
Source:
Bloomberg
|
Comments
(0) |
E-mail Article
|
Add a Comment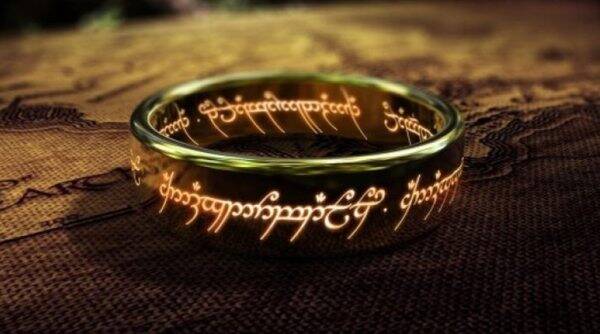 According to
Bloomberg
, Amazon has pulled the plug on the planned online role-playing game based on the
Lord of the Rings
series. The game was originally announced in 2019 and had been in development between Amazon Game Studios and Leyou Technologies Holdings, which was recently bought by Tencent Holdings. The purchase caused a dispute between Amazon and Tecent which lead to the games cancellation after contract negotiations stalled.
Amazon is putting a lot of cash behind the LotR franchise, initially spending $250 million to secure the rights and then invested $465 million in the first season of the new series.
FALCON AND WINTER SOLDIER CAMEO CAUSES CONFUSION
04/17/21 @ 1:17 pm EST
Source:
Disney+
|
Comments
(0) |
E-mail Article
|
Add a Comment
If you're watching
The Falcon and the Winter Soldier
and had no idea who the "big named performer" was supposed to be playing when they popped up… don't worry, we've got you covered. But don't make the mistake that some people are making…
**** Spoilers ****
.
.
.
.
.
.
The best kept secrets since Luke Skywalker's appearance on
the Mandalorian
had to be award-winning actress
Julia Louis-Dreyfus
joining the MCU in the fifth episode of the current Disney+ series, but while most people recognized her from roles like Elaine Benes on
Seinfeld
or Selina Meyer on
Veep
, few but the most long-time comic reading fans knew exactly who Contessa Valentina Allegra de Fontaine is and what she might mean to the MCU. Even some sites and YouTubers made a misconnection when trying to explain just who the character is.
Most often called Val in the comics, she was created by Jim Steranko in the 1967 Strange Tales #159 as part of the European jet set that was recruited by Dum Dum Dugan to join S.H.I.E.L.D. She would excel in her training and become a love interest for Nick Fury which would lead to an odd love triangle between them and Steve Rogers who Val used to make Fury jealous. She would also go on to lead the agency's Femme Force which included Sharon Carter… also awkward because of Steve Rogers.
But we would later learn that Val was actually a sleeper agent for the Russian spy group Leviathan and she would go on to become Madame Hydra and finally end up as part of J.A.N.U.S. The Hydra angle is where a lot of people are making a mistake, as Madame Hydra is a title that gets passed to the current leader of the group. I've seen a few sites make the erroneous connection that Val is also the character Viper, who at times is Madame Hydra too, but she is not.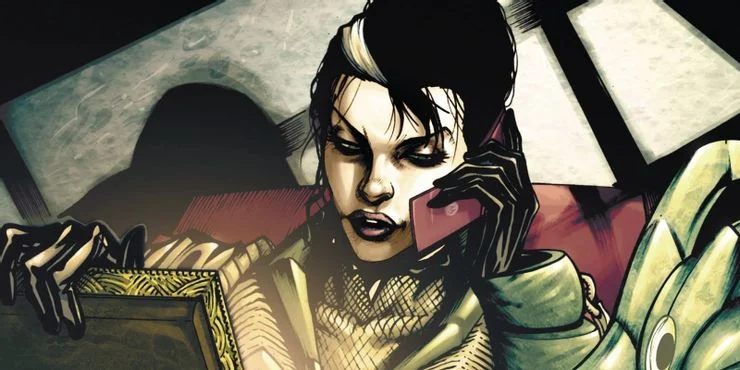 With the diverse history of the character being both agent of SHIELD, Hydra and Leviathan, it is impossible to tell yet just how the character fits in with the current MCU. It is also being reported that Val is set to appear in the Black Widow movie, which was originally slated to come out before Falcon and the Winter Soldier, meaning that we were already expected to know a bit more about her before she strolled up to John Walker in the latest episode.
DOOM PATROL TO ADD THE DEAD BOY DETECTIVES
04/17/21 @ 12:42 pm EST
Source:
The Direct
|
Comments
(0) |
E-mail Article
|
Add a Comment
The DC / HBO Max series
Doom Patrol
is gearing up for it's third season and there is a new casting announcement. According to
The Direct
,
Sebastian Croft
and
Ty Tennant
will play the Dead Boy Detectives Edwin Paine and Charles Rowland, two adolescent boys from the early 20th century who died and decided to stick around and solve supernatural crimes. The characters first appeared in The Sandman #25 and were created by Neil Gaiman and Matt Wagner.
Production on the third season is believed to have started in January of this year and a previous casting announcement revealed
Doctor Who's
Michelle Gomez would be playing the shapeshifting villain Madam Rogue when the series returns after having been shut down prematurely due to Covid-19 leaving the 10th episode of season two un-filmed and a unresolved cliffhanger to wrap up before moving forward.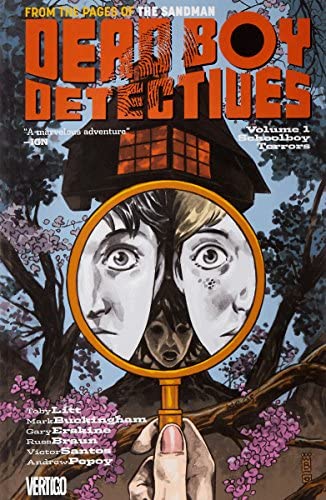 DISNEY RELEASES POSTER FOR STAR WARS: THE BAD BATCH
04/17/21 @ 12:30 pm EST
Source:
Twitter
|
Comments
(0) |
E-mail Article
|
Add a Comment
We've got an official poster for the upcoming Disney+ series,
Star Wars: The Bad Batch
. Released on the official
Star Wars Twitter
account. The series focuses on Clone Force 99, a group of clone troopers with genetic defects which grant them special abilities. The team consists of Wrecker, Tech, Crosshair, Hunter and Echo and we see the addition of a young clone named Omega. The poster also features Emperor Palpatine looming over them.
The characters were first introduced in the 7th season of
Star Wars: The Clone Wars
which also aired on Disney+. The story takes place in the time between
Revenge of the Sith
and
Star Wars: A New Hope
, after the execution of Order 66, which had the clone troopers kill the Jedi.
Also featured in the series is
Ming-Na Wen's
character from
The Mandalorian
, Fennec Shand. The series premieres on May 4th and is believed to be 14 episodes long.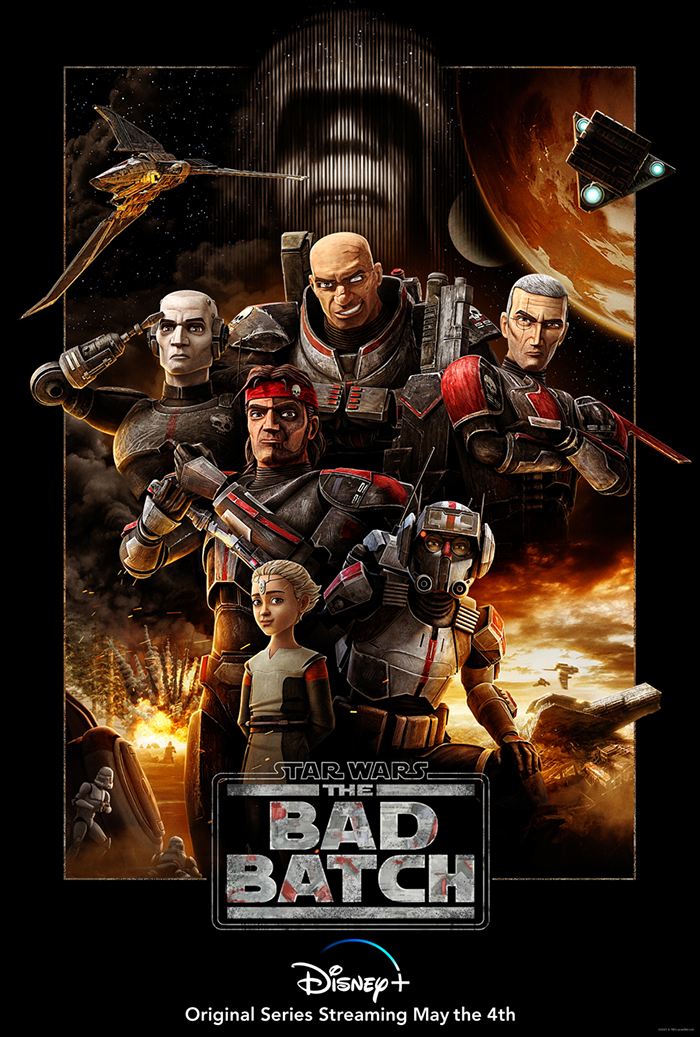 ADDAMS FAMILY ACTOR FELIX SILLA PASSES AWAY AT AGE 84
04/17/21 @ 12:11 pm EST
Source:
Deadline
|
Comments
(0) |
E-mail Article
|
Add a Comment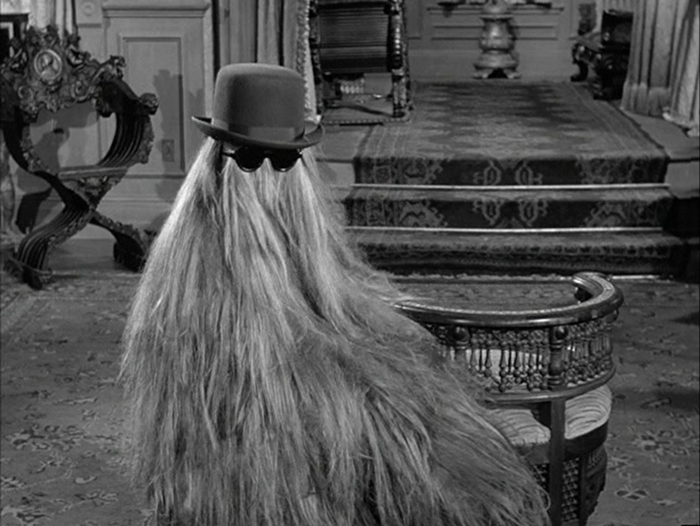 Actor
Felix Silla
passed away Friday at the age of 84 from pancreatic cancer. The actor appeared in some of the most popular genre series of the 60s, 70s and 80s including playing Cousin Itt on the
Addams Family
, Colonel Poom on
Lidsville
, Lucifer on the original
Battlestar Galactica
and the robot Twiki on
Buck Rogers in the 25th Century
. He also played Dink in
Space Balls,
a hang-gliding Ewok in
Return of the Jedi
, and the Emperor Penguin in
Batman Returns
.
His passing was announced on
Twitter
by his Buck Rogers co-star Gil Gerard who said: Felix died just a few hours ago and the only good I can draw from his passing is that he didn't suffer any longer. I will miss him terribly, especially the great time we had at our panels. Just him telling me to ," go ' f ' myself".
Silla was born in Italy, coming to the U.S. in 1955 and getting work as a trapeze artist and tumbler for Ringling Bros. and Barnum & Bailey Circus before finding work as a stuntman in 1962. Being just under 4 feet tall and weighing around 70 lbs lead him to acting roles in shows like
Bonanza
,
The Monkees
and the pilot episode of
Star Trek
.
One of his most endearing roles, Cousin Itt, was unique to the Addams Family series as it wasn't a character featured in the Charles Addams cartoons, but rather one created by a series producer. The hairy, bowler wearing character would appear in 17 of the series 64 episodes.
He is survived by his wife Sue and their children Bonnie and Michael.
ALFRED MOLINA CONFIRMS HIS RETURN AS DOC OCK
04/17/21 @ 11:46 am EST
Source:
Variety
|
Comments
(0) |
E-mail Article
|
Add a Comment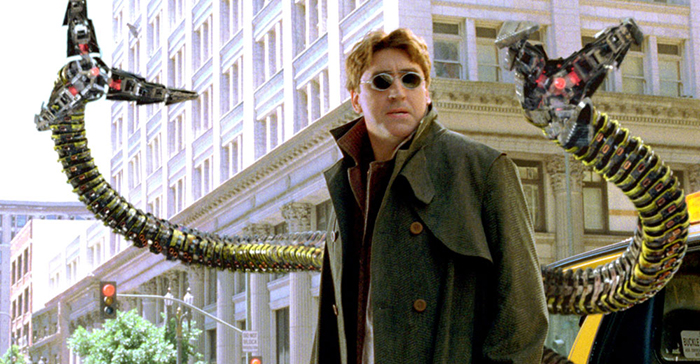 When you speak to an actor in the MCU, they all dance around giving away secrets (except
Tom Holland
) and mention the men who will "take them out" if they spill the beans. Then there's Alfred Molina who not only confirmed to
Variety
that he will be reprising his role of Otto Octavius in the upcoming
Spider-Man: No Way Home
, but he even talked about the filming.
"When we were shooting it, we were all under orders not to talk about it, because it was supposed to be some great big secret. But, you know, it's all over the internet. I actually described myself as the worst kept secret in Hollywood!"
What was it like to go back to a character from 2004? "It was wonderful. It was very interesting going back after 17 years to play the same role, given that in the intervening years, I now have two chins, a wattle, crow's feet and a slightly a slightly dodgy lower back."
In Spider-Man 2, the film ended with Doc Ock sacrificing himself to stop his reactor from exploding. According to Molina, director Jon Watts told him, "In this universe, no one really dies." And explained Otto's story would pick up from that moment in the East River.
While impressed by the de-aging process Marvel has done in the past, the 67-year old actor was concerned with how he would look in fight scenes, pointing out that he didn't have the physicality of his 17-year younger self. Then he remembered that most of his fighting was having a mean look on his face while the puppeteers made his metal arms do all the hard work. "It was fantastic."
The casting of Molina from the Sam Raimi / Tobey Maguire films combined with Jamie Foxx returning as Electro from the Marc Webb / Andrew Garfield era ties together two decades of Sony's Spider-Man films. The latest installment, Spider-Man: No Way Home, is set to be in theaters December 17th, 2021.
'LEGENDS OF TOMORROW': SEASON 6 PREMIERE PHOTOS RELEASED
04/16/21 @ 4:36 pm EST
Source:
The CW
| Categories:
DC
|
Comments
(0) |
E-mail Article
|
Add a Comment
The CW
has released a number of promotional photos for "Ground Control to Sara Lance," the season six premiere of
DC's Legends of Tomorrow.
The episode will air on May 2nd on The CW.
(