COMICS DOWN UNDER
02/19/10 @ 10:47 pm EST
Source:
|
Comments
(0) |
E-mail Article
|
Add a Comment
Ever wonder what comics are like around the world? Well, wonder no longer. Damian is comic book podcaster, blogger, writer and all around social network deviant from Sydney, Australia. He has a short story coming out in the upcoming hardcover for
Titanium Rain and generally can be found on twitter @LordShaper or writing for his blog at lordshaper.com.

By Damian Smith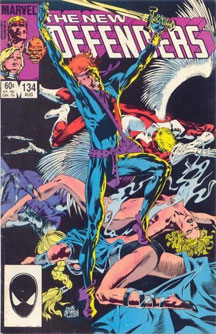 Comics have been part of my life for over 20 years. I remember my father taking me to a newsagency where he could pick up the paper and he saw I was looking at these little digests of The Avengers and The Defenders, which he picked up for me... and from that moment on, I was going back for more.

From that day onwards, if my father was going to get the paper, I would try to tag along to see if I could get something new. Being the greedy kid that we all were, when he would say I could get just one, I would look for the biggest one I could find. Doing that, I used to get a lot of anthology collections, and I read them over and over until they fell apart.

This is where I was first introduced to Batman, Superman, Green Lantern, Green Arrow and Red Tornado. I couldn't get enough of those characters. Green Arrow with his taking down the criminals and then the letters in his column at the end... it was something I really liked, even if I didn't understand his world view at the time. If only I could find those issues again!

But I digress... As Comics have been a passion for me for many years, it does seem to get harder and harder to find what I'm after. From where I live, I can travel in a 50km radius and come across only 3 comic shops and that is with the only 2 in Sydney and my local store. If you're after back issues then I have the choice of 1 store and as most readers would tell you, you don't go to that store.

So as you can see it's hard to find anything that is not a current issue you have 2 options.1. EBay – yes, I know the prices are generally over the top but if you want to finish that run for your collection, and you're like me who wants it then and there, you'll just pay the price and be done with it.2. Online Stores – This is generally the better option but you have to watch the cost of shipping over the cost of the issues. Generally I'll have a want list and when it gets big enough I'll get in bulk.Now I hear you all screaming, "But what about the Conventions?" Well that's something that personally we don't have enough for. As I hinted at earlier, I live on the outskirts of Sydney. If you know anything about this Great desert in the south, Sydney is the largest city with over 12 million people in it... But we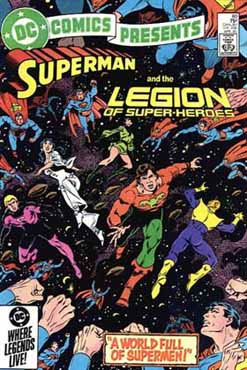 have 1 comic convention a year... Now, there is a second one that is based in Melbourne, and even though there have been rumours of expanding, we have yet to find it. As for the environment, at the one convention I get to go to a year, I generally go for the social event. Unfortunately for those looking to go for the shopping, you would be disappointed.

I spend the days walking around, talking to creators, catching up with friends that I only see once a year and just enjoying in being in my element for a weekend. I have found half price comics, but I still believe that $1 boxes are a work of mythology!

By now I take it your all wondering why do I do this.

It's because I love it, as I'm sure you all do.

We might not have as many places to go as others around the world but we have a great community. I could go to a store once a year and they would remember who I am... But that might just be because you always look out for the guy with tattoo's and long hair.

At conventions, I have met people online from the same area as myself and we have become great friends. As when we find someone who has the same interests, we seem to have an instant bond with them since we can't always go to a show here, there or somewhere else and be around "our people".

So, what's the difference between here and the US of A?

Mainly accessibility. We don't have the abundance of places to get what we're after; however, that being said, I do enjoy the thrill of the hunt. From chasing that last issue of Poison Elves to getting the unprinted issues of the Comico Grendel run, or finishing off those runs gave me such a sense of accomplishment.

I'm sure if I had the ability to go off to shows every other week I wouldn't get the same joy out of it.

Damian Smith

About Damian: You can see all of Damian's other work at http://www.lordshaper.com or listen to some of his podcasts at http://www.lordshaper.com/kryptographik and http://heavenside.lordshaper.com
MILLIE BOBBY BROWN, HENRY CAVILL RETURNING FOR 'ENOLA HOLMES' SEQUEL
05/13/21 @ 5:55 pm EST
Source:
Hollywood Reporter
| Categories:
MIsc
|
Comments
(0) |
E-mail Article
|
Add a Comment
The game is afoot again as Millie Bobby Brown and Henry Cavill have reunited for a sequel to
Enola Holmes
, the female-centric Sherlock Holmes hit from Legendary Entertainment and Netflix.
The companies have brought many of the creative, including writer Jack Thorne and director Harry Bradbeer, back for the sequel, which will continue the adventures of Sherlock and Mycroft Holmes' rebellious teen sister Enola, a gifted super-sleuth in her own right who often outsmarts her famous siblings as she runs about early 20th century London.
The films are based on Nancy Springer's Edgar Award-nominated book series,
The Enola Holmes Mysteries
, which comprises six books.
Netflix, using its two-minute eyeball metric, says an estimated 76 million households chose to watch the 2020 movie in the first 28 days of its Sept. 23 release. (via
THR
)
'THE SIX SIDEKICKS OF TRIGGER KEATON' GETS ERICA HENDERSON VARIANT COVER
05/13/21 @ 5:49 pm EST
Source:
Image
| Categories:
Image
|
Comments
(0) |
E-mail Article
|
Add a Comment
Image/Skybound is thrilled to reveal a new variant cover by Erica Henderson (
Assassin Nation, The Unbeatable Squirrel Girl
) and a first look at interior art from the hotly anticipated action/mystery series
The Six Sidekicks of Trigger Keaton
by Eisner Award nominees Kyle Starks (
SexCastle, Assassin Nation
) and Chris Schweizer (
Crogan Adventures
).
The world's most unlikable action star has been found dead, and his previous TV sidekicks take it upon themselves to find out who killed him. But how can you catch a murderer when almost everyone hated the victim? Time for the sidekicks to become the stars of this show…that is, if any can survive the STUNTMAN WAR!
In addition to a stunning new variant from Henderson, this debut issue will feature a Pride variant by Ed Luce.
The Six Sidekicks of Trigger Keaton #1
 will be available at  
comic book shops
 and digital platforms including Amazon Kindle, Apple Books, comiXology, and Google Play on Wednesday, June 9: 
The  Six  Sidekicks  of Trigger Keaton #1
 Cover A by Schweizer (APR210126) 
The  Six  Sidekicks  of Trigger Keaton #1
 Cover B Henderson (APR210127)
The  Six  Sidekicks  of Trigger Keaton #1
 Cover C Pride variant by Ed Luce (MAR219150)
KATHRYN HAHN JOINS STARRY ENSEMBLE OF NETFLIX'S 'KNIVES OUT 2'
05/13/21 @ 5:34 pm EST
Source:
Variety
| Categories:
MIsc
|
Comments
(0) |
E-mail Article
|
Add a Comment
Variety
reports that Kathryn Hahn will move from putting a hex on the Scarlet Witch to trying to outmaneuver Benoit Blanc.
She joins the ever-expanding ensemble cast of
Knives Out 2
, where she will rub shoulders and drop clues alongside Dave Bautista, Janelle Monae, Edward Norton and, of course, Daniel Craig (reprising his role as expert detective Blanc).
Netflix will release the sequel and a third installment in the whodunit franchise after agreeing to shell out $450 million for the rights. The first
Knives Out
was released by Lionsgate and became a sleeper hit, grossing $311.4 million when it opened in 2019. Writer and director Rian Johnson earned an Oscar nomination for his screenplay.
Filming is expected to start soon in Greece, with Johnson sliding back behind the camera. He will also write the screenplay. Plot details are being kept tightly under wraps, but chances are somebody will die mysteriously and there will be many, many suspects with iffy alibis, delicious backstories and ample motivation to commit murder.
MARVEL CELEBRATES ASIAN SUPER HEROES IN 'MARVEL'S VOICES: IDENTITY' #1
05/13/21 @ 6:06 pm EST
Source:
Marvel
| Categories:
Marvel
|
Comments
(0) |
E-mail Article
|
Add a Comment
In honor of Asian Pacific American Heritage Month, Marvel Comics is proud to announce that this summer will see the launch of a brand-new Marvel's Voices one-shot spotlighting some of the most legendary Asian super heroes: MARVEL'S VOICES: IDENTITY #1! This thrilling issue will take readers across the Marvel Universe with a collection of tales written and drawn by new and established Asian creators. Following in the footsteps of the mega-popular MARVEL'S VOICES: INDIGENOUS VOICES and MARVEL'S VOICES: LEGACY, MARVEL'S VOICES: IDENTITY #1 will continue the tradition of featuring inspiring and uplifting stories reflecting "the world outside your window." These new stories will celebrate Marvel's ongoing, ever-expanding representation of the vastness of all Asian, Asian American and Pacific Island cultures and identities including South Korean, Chinese, and more.
The giant-sized one-shot will be full action-packed of stories told in the Mighty Marvel Manner! Eisner Award-winning writer Gene Luen Yang continues his groundbreaking work on the Shang-Chi mythos in an all-new tale with artist Marcus To (
Excalibur
). Get ready for some fireworks when
Generation X
writer Christina Strain and artist Jason Loo catch up with everyone's favorite mutant mallrat Jubilee. Greg Pak takes secret agent Jimmy Woo on another hair-raising mission that will mark the Marvel Comics debut of artist Creees Lee. Also new to Marvel, artist Lynee Yoshii joins critically acclaimed Maurene Goo to weave another unpredictable adventure in the saga of Silk. Plus, an amazing tale starring Ms. Marvel drawn by Mashal Ahmed and some bonus surprises that will be announced at a later date.
"It's unreal to me that one of Marvel's first Asian super heroes, Jimmy Woo, was first introduced in 1956. He predates the Fantastic Four, Spider-Man, and the X-Men," Editor Darren Shan said. "It just goes to show that Asians have been an integral part of Marvel's history, both on the page and behind it. So I'm incredibly excited to celebrate that with all these amazing creators, new and established, featuring some of Marvel's greatest (and dare I say it, best) super heroes!"
"I'm thrilled to be a part of MARVEL'S VOICES: IDENTITY #1," Yang said. "Asian and Asian American super heroes are such a vital part of the Marvel Universe. Asian and Asian American creators, too. This book proves it."
"Jubilation Lee was an important character for me growing up as an Asian American kid in the 90s, so it's an incredible feeling knowing that I've been able to directly contribute to the development of her character and history," Strain said.
Check out Jim Cheung's cover below and stay tuned for more information on MARVEL'S VOICES: IDENTITY #1 including new story details, variant covers, and more!
NETFLIX DEVELOPING 'ULTRAMAN' ANIMATED FEATURE WITH ALL-NEW STORY
05/13/21 @ 6:02 pm EST
Source:
Variety
| Categories:
MIsc
|
Comments
(0) |
E-mail Article
|
Add a Comment
For 55 years,
Ultraman
has been one of Japan's A-list superheroes — defending the planet from alien kaiju and inspiring all manner of global pop culture, from the
Power Rangers
to Paul Rudd's
Ant-Man
suit. But while the character has a loyal following outside of Japan, Ultraman has never become a massive crossover phenomenon at the scale of Godzilla or Pokémon.
Netflix is hoping to change that.
The streamer is partnering with Tsuburaya Productions to develop
Ultraman
as a CG-animated feature film aimed at bringing a new, wider audience to the beloved silver-suited character. Shannon Tindle, an animator who's worked on
Coraline
and
Kubo and the Two Strings
, will make his feature directorial debut with the project, from a script he wrote with
Kubo
screenwriter Marc Haimes. John Aoshima (
DuckTales, Gravity Falls
) will co-direct. (via
Variety
)
'TEEN TITANS GO!': MARV WOLFMAN & GEORGE PEREZ TO APPEAR
05/13/21 @ 11:29 am EST
Source:
ComicBook
| Categories:
DC
|
Comments
(0) |
E-mail Article
|
Add a Comment
The Teen Titans have become a unique cornerstone of the DC Comics world, with the ensemble of superheroes being adapted in countless ways across comics, television, and movies. One of the most popular among those is easily
Teen Titans Go!
, the Cartoon Network mainstay that provides a lighthearted and often surreal take on the team.
As the Teen Titans prepare for their latest major crossover, which will see them joining forces with
DC's Super-Hero Girls
, another upcoming episode of their series is set to pay homage to their comic roots in a pretty epic way.
Late last month, Cartoon Network released a trailer for the
Teen Titans Go!
and
DC's Super-Hero Girls
crossover, as well as some other details regarding their May programming. Hidden among that was confirmation of an upcoming
Teen Titans Go!
episode titled "Marv Wolfman and George Perez," which will feature appearances of some kind from comic greats and
The New Teen Titans
creators Marv Wolfman and George Perez.
Airing on Saturday, May 29th at 9 a.m. ET/PT, the
Teen Titans Go!
episode sees Marv Wolfman and George Perez in a situation in which they must pitch an idea for the new Teen Titans in 24 hours, so they brainstorm different concepts for the team. (via
ComicBook
)
HE-MAN, TEELA MAKEOVERS REVEALED IN FIRST LOOK AT NETFLIX'S 'MASTERS OF THE UNIVERSE: REVELATION'
05/13/21 @ 11:18 am EST
Source:
Variety
| Categories:
Masters of The Universe
|
Comments
(0) |
E-mail Article
|
Add a Comment
Mattel Television and Netflix released the first look
Masters of the Universe: Revelation
, and it turns out the characters — including He-Man, Skeletor, Teela and Orko — look a lot like they did on the beloved 1980s animated series
He-Man and the Masters of the Universe
, just a bit glowed up.
They also announced the show will premiere globally on July 23.
Since the series was announced in 2019, fans have been speculating just what executive producer and showrunner Kevin Smith — writer-director of
Clerks, Chasing Amy
and
Dogma
— would be doing with the property. As the images make clear, Smith and the team at Powerhouse Animation (also the animation studio behind Netflix's
Castlevania
series) are paying homage not just to the look of the original series, but its storylines as well. (via
Variety
)
'THAT TEXAS BLOOD' KICKS OFF HARROWING NEW STORY ARC
05/13/21 @ 11:07 am EST
Source:
Image
| Categories:
Image
|
Comments
(0) |
E-mail Article
|
Add a Comment
Fan-favorite writer Chris Condon and artist Jacob Phillips return to the popular crime series
That Texas Blood
for an all new story arc this June from Image Comics.
That Texas Blood #7
will pick up the story after volume one's traumatic and bloody conclusion and drop readers straight into a harrowing new chapter.
"Returning to Ambrose County and these characters is like going home in many ways. They feel like old friends more than old creations and none more so than Sheriff Joe Bob Coates. I'm beyond excited to explore a bit of Joe's past in this next story arc as we travel back in time to 1981. We'll see new places, meet new people, and explore ideas we haven't before. I've always believed that the beginning years of any decade are the hangover of the previous one, and I am absolutely thrilled that we are allowed to dissect this over the next six issues with our merry band of Ambrose Countians," said Condon. "But don't be fooled, we aren't viewing the past through rose-colored glasses. I've said before that Texas is America's mystical land, but every fantasy world has a minotaur lurking in the dark or a dragon breathing through smoking nostrils over armor-clad corpses. Our Texas is no different. The shadows there stretch to the horizon, devouring all light. But there are some who see the darkness and strike a match to light the way. I hope that you'll join us on our trip down Highway 90, into the heart of Ambrose County and into the dark depths of the past. But don't you fret, we're not out of matches yet."
In
That Texas Blood #7
, Joe Bob reminisces about one of his first cases: a haunting and bizarre evening that left a boy dead, a girl missing, a cult on the loose, and introduced a mysterious man called Harlan Eversaul.
Phillips added: "We are taking a deeper dive into the world of Ambrose County, blowing off some of that desert dust and seeing what lurks beneath."
That Texas Blood #7
Cover A by Phillips (Diamond Code APR210194) and
That Texas Blood #7
Cover by Marc Aspinall (Diamond Code APR210195) will be available at
comic book shops
on Wednesday, June 30.
That Texas Blood
is also available for purchase across many digital platforms, including Amazon Kindle, Apple Books, comiXology, and Google Play.
'THE WITCHER' DIRECTOR CHARLOTTE BRäNDSTRöM JOINS AMAZON'S 'LORD OF THE RINGS' SERIES'
05/13/21 @ 11:03 am EST
Source:
Deadline
| Categories:
Lord of The Rings
|
Comments
(0) |
E-mail Article
|
Add a Comment
Deadline
reports that Charlotte Brändström, whose credits include episodes of
The Witcher
and the upcoming
Jupiter's Legacy
, has signed to direct two episodes of Amazon Studios'
The Lord Of The Rings
series.
Brändström joins JA Bayona and British Chinese Director Wayne Che Yip in helming the show, which is now filming in New Zealand. Set thousands of years before J.R.R. Tolkien's
The Hobbit
and
The Lord Of The Rings
, the series follows an ensemble cast of characters, both familiar and new, as they confront the long-feared re-emergence of evil to Middle-earth.
Swedish-French director Brändström is an International Emmy nominee for
Julie, chevalier de Maupin
. Her credits also include
The Man In The High Castle
and
Outlander.
'THE FLASH': "FAMILY MATTERS, PART 1" PHOTOS RELEASED
05/13/21 @ 10:58 am EST
Source:
The CW
| Categories:
DC
|
Comments
(0) |
E-mail Article
|
Add a Comment
The CW
has released photos from "Family Matters, Part 1", a coming episode of its DC series
The Flash
.
The Flash
airs Tuesdays at 8/7c on The CW. "Family Matters, Part 1" will air on May 18th.