COMICS DOWN UNDER
02/19/10 @ 10:47 pm EST
Source:
|
Comments
(0) |
E-mail Article
|
Add a Comment
Ever wonder what comics are like around the world? Well, wonder no longer. Damian is comic book podcaster, blogger, writer and all around social network deviant from Sydney, Australia. He has a short story coming out in the upcoming hardcover for
Titanium Rain and generally can be found on twitter @LordShaper or writing for his blog at lordshaper.com.

By Damian Smith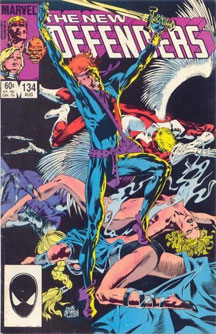 Comics have been part of my life for over 20 years. I remember my father taking me to a newsagency where he could pick up the paper and he saw I was looking at these little digests of The Avengers and The Defenders, which he picked up for me... and from that moment on, I was going back for more.

From that day onwards, if my father was going to get the paper, I would try to tag along to see if I could get something new. Being the greedy kid that we all were, when he would say I could get just one, I would look for the biggest one I could find. Doing that, I used to get a lot of anthology collections, and I read them over and over until they fell apart.

This is where I was first introduced to Batman, Superman, Green Lantern, Green Arrow and Red Tornado. I couldn't get enough of those characters. Green Arrow with his taking down the criminals and then the letters in his column at the end... it was something I really liked, even if I didn't understand his world view at the time. If only I could find those issues again!

But I digress... As Comics have been a passion for me for many years, it does seem to get harder and harder to find what I'm after. From where I live, I can travel in a 50km radius and come across only 3 comic shops and that is with the only 2 in Sydney and my local store. If you're after back issues then I have the choice of 1 store and as most readers would tell you, you don't go to that store.

So as you can see it's hard to find anything that is not a current issue you have 2 options.1. EBay – yes, I know the prices are generally over the top but if you want to finish that run for your collection, and you're like me who wants it then and there, you'll just pay the price and be done with it.2. Online Stores – This is generally the better option but you have to watch the cost of shipping over the cost of the issues. Generally I'll have a want list and when it gets big enough I'll get in bulk.Now I hear you all screaming, "But what about the Conventions?" Well that's something that personally we don't have enough for. As I hinted at earlier, I live on the outskirts of Sydney. If you know anything about this Great desert in the south, Sydney is the largest city with over 12 million people in it... But we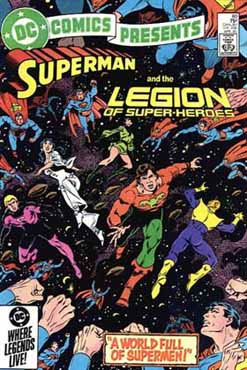 have 1 comic convention a year... Now, there is a second one that is based in Melbourne, and even though there have been rumours of expanding, we have yet to find it. As for the environment, at the one convention I get to go to a year, I generally go for the social event. Unfortunately for those looking to go for the shopping, you would be disappointed.

I spend the days walking around, talking to creators, catching up with friends that I only see once a year and just enjoying in being in my element for a weekend. I have found half price comics, but I still believe that $1 boxes are a work of mythology!

By now I take it your all wondering why do I do this.

It's because I love it, as I'm sure you all do.

We might not have as many places to go as others around the world but we have a great community. I could go to a store once a year and they would remember who I am... But that might just be because you always look out for the guy with tattoo's and long hair.

At conventions, I have met people online from the same area as myself and we have become great friends. As when we find someone who has the same interests, we seem to have an instant bond with them since we can't always go to a show here, there or somewhere else and be around "our people".

So, what's the difference between here and the US of A?

Mainly accessibility. We don't have the abundance of places to get what we're after; however, that being said, I do enjoy the thrill of the hunt. From chasing that last issue of Poison Elves to getting the unprinted issues of the Comico Grendel run, or finishing off those runs gave me such a sense of accomplishment.

I'm sure if I had the ability to go off to shows every other week I wouldn't get the same joy out of it.

Damian Smith

About Damian: You can see all of Damian's other work at http://www.lordshaper.com or listen to some of his podcasts at http://www.lordshaper.com/kryptographik and http://heavenside.lordshaper.com
MARVEL RELEASES NEW WAR OF THE REALMS #1 COVER ART FROM GEORGE PEREZ AND RYAN OTTLEY
02/23/19 @ 12:13 pm EST
Source:
Marvel
| Categories:
Marvel
|
Comments
(0) |
E-mail Article
|
Add a Comment
The War Of The Realms is coming…and no corner of the Marvel Universe will be untouched! Today, Marvel is excited to release two new stunning variant covers: one by superstar artist George Perez (with colors by Jason Keith) and one by Ryan Ottley (with colors Nathan Fairbairn).
This April, all hell will break loose as Marvel's epic event from the award-winning creative team of Jason Aaron, Russell Dauterman, and Matthew Wilson usher in an event of unparalleled scale! Plus, don't miss a special midnight release of WAR OF THE REALMS #1 for retailers – be sure to check Marvel mailers for details!
WAR OF THE REALMS #1 (of 6) Written by JASON AARON Art by RUSSELL DAUTERMAN
WAR OF THE REALMS #1 Variant Cover by GEORGE PEREZ (JAN198215)
WAR OF THE REALMS #1 Variant Cover by RYAN OTTLEY (JAN198223)
KIERON GILLEN & DAN MORA DEBUT ONCE AND FUTURE AT BOOM! STUDIOS
02/23/19 @ 8:34 am EST
Source:
BOOM! Studios
| Categories:
MIsc
|
Comments
(0) |
E-mail Article
|
Add a Comment
BOOM! Studios today announced
ONCE AND FUTURE #1
, an extra-sized issue kicking off an all-new limited series from New York Times bestselling writer Kieron Gillen (
The Wicked + The Divine, Star Wars
) and Russ Manning Award-winning artist Dan Mora (
Buffy The Vampire Slayer, Klaus
) exploring the mysteries of the past, the complicated truths of our history and the power of family to save the day…especially if that family has secret bunkers of ancient weapons and decades of experience hunting the greatest monsters in Britain's history!
When a group of Nationalists use an ancient artifact to bring a villain from Arthurian myth back from the dead to gain power, ex-monster hunter Bridgette McGuire pulls her unsuspecting grandson Duncan, a museum curator, into a world of magic and mysticism to defeat a legendary threat. Now the two must navigate the complicated history of the McGuire family and combat the deadly secrets of England's past that threaten its very future.
Kieron Gillen is an award-winning writer based in London. He's the co-creator of hit books such as The
Wicked + The Divine
,
Die
and
Phonogram
for Image. His work for Marvel includes
Young Avengers, Star Wars, Iron Man, Uncanny X-Men, Thor, Journey Into Mystery
and
Darth Vader
, where he co-created
Doctor Aphra
.
"I've been chewing over how the classic explorer adventure serial could operate in the twenty-first century for a while.
Doctor Aphra
transplanting the genre to space was one conclusion.
ONCE AND FUTURE
is another, taking a genre whose core has barely changed since the 19th century, and updating it for the now," said writer Kieron Gillen. "Adventure, romance, supernatural horror and too much bloody research, as always. When BOOM! Studios told me one of the most talented action artists of his generation was interested in collaborating, I knew that we had all the ingredients we needed to create gold. Gold which, inevitably, our heroes will steal."
Dan Mora is the artist behind some of the biggest hits in comics today, from the recent re-imagining of
Buffy The Vampire Slayer
to the landmark
Power Rangers: Shattered Grid
comic book event at BOOM! Studios, along with a number of iconic covers for Marvel Entertainment and DC Comics. In 2016, Mora was honored with the Russ Manning Promising Newcomer Award for his work on the chart-topping
Klaus
series from BOOM! Studios.
"Working with BOOM! Studios has opened the door to new dream projects every year, but
ONCE AND FUTURE
is unlike anything I've ever worked on before," said artist Dan Mora. "Kieron's created a new world very much like our own, but plagued by supernatural and mythological creatures that are a joy to bring to life. And Bridgette, well, she's one of the most fun - and surprising - characters I've ever worked on and I can't wait for audiences to meet her!"
ONCE AND FUTURE
is the newest release from BOOM! Studios' eponymous imprint, home to critically acclaimed original series, including
Faithless
by Brian Azzarello and Maria Llovet;
Abbott
from Saladin Ahmed and Sami Kivelä;
Bury The Lede
from Gaby Dunn and Claire Roe;
Grass Kings
from Matt Kindt and Tyler Jenkins; and
Klaus
from Grant Morrison and Dan Mora. The imprint also publishes popular licensed properties including Joss Whedon's
Firefly
from Greg Pak and Dan McDaid;
Buffy The Vampire Slayer
from Jordie Bellaire and Dan Mora; and
Mighty Morphin Power Rangers
from Ryan Parrott and Danielle Di Nicuolo.
"Kieron Gillen and Dan Mora are two of my favorite storytellers in comics, hands down. Not only was bringing them together a dream come true--speaking personally--but
ONCE AND FUTURE
has also blown away all of our expectations," said Matt Gagnon, Editor-in-Chief, BOOM! Studios. "Kieron & Dan are crafting a world of adventure that's both epic and intimate, timeless and immediately relevant. This is truly one of the biggest projects in our company's history."
Print copies of
ONCE AND FUTURE #1
, featuring a cover by Dan Mora, will be available for sale on August 2019 at local comic book shops (use
comicshoplocator.com
to find the nearest one) or at the BOOM! Studios webstore. Digital copies can be purchased from content providers, including comiXology, iBooks, Google Play, and the BOOM! Studios app.
YOUR FIRST LOOK AT R.L. STINE'S JUST BEYOND: THE SCARE SCHOOL ORIGINAL GRAPHIC NOVEL AT BOOM! STUDIOS
02/23/19 @ 8:34 am EST
Source:
BOOM! Studios
| Categories:
MIsc
|
Comments
(0) |
E-mail Article
|
Add a Comment
​
BOOM! Studios today revealed a first look at JUST BEYOND: THE SCARE SCHOOL, the first in a series of all-new original graphic novels debuting in September 2019 from R.L. Stine, the award-winning, bestselling horror author and creator of
Goosebumps
and
Fear Street
, artists Kelly & Nichole Matthews (
Pandora's Legacy
) and featuring a cover by Julian Totino Tedesco (
Life of Captain Marvel
). This middle grade supernatural horror series takes young readers
Just Beyond
the reality they know…
Just Beyond
their normal lives…
Just Beyond
the real world to an always-surprising place of fantasy and fright.
JUST BEYOND will be published through the company's award-winning KaBOOM! imprint, marking the first time R.L. Stine has originated new concepts in the comic book medium as part of his multi-book agreement with the publisher. With the release of his debut novel Blind Date in 1981, R.L. Stine established himself as one of the most important voices in horror for a new generation. This was followed up with the release of
Fear Street
in 1989, which remains the best-selling YA series in history with more than 100 books published thus far, and
Goosebumps
in 1992, which transformed Stine into a worldwide celebrity. The series was soon adapted as a hit TV series and recently returned as a blockbuster film starring Jack Black in 2015 from Sony/Columbia Pictures, with a sequel hitting theaters October 12, 2018. Stine has continued to create exciting new horror concepts for younger audiences each year, in turn becoming one of the most successful American novelists of all time.
In JUST BEYOND: THE SCARE SCHOOL, the first original graphic novel in the series, something's not quite right as we meet three 12-year-olds in strangely old-fashioned clothing creeping through the halls of Scare Middle School and trying to blend in with the present-day students while evading a menacing cyborg creature, the Drogg. Where did they come from? And why is this scary mechanical monster hunting them down? Thrust into the middle of this terrifying mystery are three modern day students, Josh, Jess, and Marco, who end up fighting for their lives while trying to escape the very nightmare that the three kids in old-fashioned dress were fleeing from, a school of horrors that exists
JUST BEYOND
their very own.
BOOM! Studios' award-winning KaBOOM! imprint is home to comics for middle grade and younger readers including licensed series such as
Adventure Time, Steven Universe, Rugrats, Peanuts
, and
Garfield
, along with original series like
Dodo
by Felipe Nunes,
Mega Princess
by Kelly Thompson and Brianne Drouhard,
Bodie Troll
by Jay Fosgitt,
Ruinworld
by Derek Laufman, and
The Deep
by Tom Taylor and James Brouwer.
"Middle school is terrifying enough as it is but R.L. Stine takes that fear to a whole new level in JUST BEYOND: THE SCARE SCHOOL," said Bryce Carlson, Vice President, Editorial & Creative Strategy, BOOM! Studios. "I honestly couldn't imagine a better way to kick off a series of middle grade horror graphic novels. This book is every kid's nightmare come to life with chilling art by phenomenal illustrators Kelly and Nichole Matthews and a frightening story that only a modern master like Stine could tell."
Print copies of JUST BEYOND: THE SCARE SCHOOL will be available for sale September 4, 2019 at local comic book shops (use
comicshoplocator.com
to find the nearest one) or at the BOOM! Studios webstore, and September 10, 2019 at bookstores. Digital copies can be purchased from content providers, including comiXology, iBooks, Google Play, and the BOOM! Studios app.
COPRA TRADE PAPERBACKS FIND NEW HOME AT IMAGE COMICS THIS MAY
02/23/19 @ 8:29 am EST
Source:
Image
| Categories:
Image
|
Comments
(0) |
E-mail Article
|
Add a Comment
Michel Fiffe's wildly popular
Copra
series will find a new home at Image Comics this May. All five volumes of the series will be available at once for fans looking to catch up on the critically acclaimed series and for those readers new to the bestselling superhero revenge story.
"I can't wait for readers to grab these collections and be able to finally read my violent celebration of superhero team comics," said Fiffe. "They'll see the enthusiasm I've charged into 30 plus issues and jump on board just in time to realize that I'm just getting started."
Each trade paperback volume of
Copra
collects six issues of the series.
About Copra, Vol. 1 (ISBN: 978-1-5343-1391-0, Diamond Code MAR190056):
They're ugly. They're mean. But up until today, they've always been loyal. So when one of their own betrays them, COPRA has no choice but to turn their nightmarish skills back on everyone who ever even looked at them funny. Collects
Copra #1-6
.
About Copra, Vol. 2 (ISBN: 978-1-5343-1392-7, Diamond Code MAR190057):
Genocide ain't a pretty thing to see, but there's no time to mourn when your face is at the edge of the abyss. Scarred, desperate, and alone, COPRA will clear their name in a brutal reckoning with the forces that screwed them over and sold them out in Michel Fiffe's unmatched juggernaut of violence. Collects
Copra #7-12
.
About Copra, Vol. 3 (ISBN: 978-1-5343-1393-4, Diamond Code MAR190058):
Old friends and older habits, cell blocks and beaches. Grandma's homemade recipes and a cartel slaughterhouse. This is what the men and women of COPRA call downtime. Their habit is vengeance, and they couldn't stop if they wanted to. It's the third volume of Michel Fiffe's overpowering superhero sidewinder. Collects
Copra #13-18.
About Copra, Vol. 4 (ISBN: 978-1-5343-1394-1, Diamond Code MAR190059):
The return of the world's favorite revenge team is marked by back-to-back brutality and psychedelic suspense. Our team gets served the same penalties they've dished out in the wake of a prison break, an unstoppable assassin, and a seminal showdown. Keep up as COPRA's kill list gets checked off at the peak of their mondo bizarro bloodlust. Collects
Copra #19-24
.
About Copra, Vol. 5 (ISBN: 978-1-5343-1395-8, Diamond Code MAR190060):
How do you measure loyalty in a treacherous world? In the latest collection of Michel Fiffe's wildly popular superhero action masterpiece, the answer is found at the end of a fist, the blade of a sword, and the mouth of a gun. Crush or be crushed. The place is anywhere. The time is now. Collects
Copra #26-31
.
Copra, Vol. 1-5
trade paperbacks will be available at comic book shops on Wednesday, May 1. The final order cutoff deadline for comic shop retailers is Monday, April 8.
Copra, Vol. 1-5
trade paperbacks will be available at bookstores on Tuesday, May 7. They can be pre-ordered on Amazon, Barnes & Noble, Books-a-Million, IndieBound, and Indigo.
Copra
is also available for purchase across many digital platforms, including the official Image Comics iOS app, Amazon Kindle, Apple Books, comiXology, and Google Play.
'STARGIRL' FINAL FOUR: AMY SMART, THREE OTHERS ROUND OUT DC SERIES CAST
02/22/19 @ 2:36 pm EST
Source:
Deadline
| Categories:
DC
|
Comments
(0) |
E-mail Article
|
Add a Comment
Deadline
is reporting that
Stargirl
, the live-action series premiering later this year on the DC Universe digital subscription service, has rounded out its core cast with the addition of four actors in series regular roles: Amy Smart, Neil Jackson, Hunter Sansone, and Trae Romano.
Smart will play Barbara Whitmore, the mother of Courtney Whitmore/Stargirl (Brec Bassinger) and new wife of Pat Dugan (Luke Wilson).
Romano will play Mike Dugan, the overly charming offspring of Pat (Wilson) and the unctuous new step-relative to household newcomers Barbara and Courtney Whitmore.
Producers of
Stargirl
have not disclosed the roles claimed by Jackson and Sansone.
The release date of
Stargirl
has not been announced.
A SAMURAI RABBIT COMIC BOOK ADVENTURE FINDS A NEW HOME
02/22/19 @ 2:29 pm EST
Source:
New York Times
| Categories:
IDW
|
Comments
(0) |
E-mail Article
|
Add a Comment
The New York Times
is reporting that there will soon be a new home for an iconic character these days.
Cartoonist Stan Sakai and his 17th-century samurai rabbit, Usagi Yojimbo, are leaving the familiar grounds of Dark Horse Comics to journey to a new publisher, IDW. The series had been at Dark Horse since 1995, but has been extant since 1984.
The character's IDW era will begin with a new ongoing series and collections of all of the previous stories. The new volume of
Usagi Yojimbo
will begin with a three-part story involving bunraku (Japanese puppetry).
DAVID OYELOWO JOINS THE CAST OF SONY'S 'PETER RABBIT' SEQUEL
02/22/19 @ 2:11 pm EST
Source:
Variety
| Categories:
MIsc
|
Comments
(0) |
E-mail Article
|
Add a Comment
Variety
reports that David Oyelowo is set to join the cast of Sony Pictures'
Peter Rabbit 2
, the live-action hybrid sequel to the 2018 family hit.
Plot details are vague other than it following the adventures of Peter as he continues to stir up trouble with his fellow furry friends.
It is also unknown who Oyelowo will be playing, but it will be a live-action role.
LUKE WILSON JOINS 'ZOMBIELAND' SEQUEL
02/22/19 @ 2:07 pm EST
Source:
Variety
| Categories:
MIsc
|
Comments
(0) |
E-mail Article
|
Add a Comment
According to
Variety
, Luke Wilson is set to join the ensemble of the upcoming
Zombieland
sequel.
In the sequel, the zombie slayers must face off against new kinds of living dead that have evolved since the first movie, as well as new human survivors. They have to also deal with the growing pains of their own makeshift family.
It's unknown who Wilson will be playing in the pic.
The sequel is currently in production and will be released this October, on the 10th anniversary of the first film.
'ALITA: BATTLE ANGEL' WINGS TO $20M CHINA FRIDAY; EYES $60M+ MIDDLE KINGDOM BOW
02/22/19 @ 2:02 pm EST
Source:
Deadline
| Categories:
MIsc
|
Comments
(0) |
E-mail Article
|
Add a Comment
Deadline
is reporting that Fox/Lightstorm's
Alita: Battle Angel
took the fight to China today with an estimated $19.8M opening Friday. That includes $1M in limited Thursday midnights. An opening in the $50M zone had been expected, then buzz increased this week.
With Friday's start, the full frame is now looking at a three-day upwards of $60M. The international box office total on
Alita
is $115M through Thursday and worldwide it's at $163.7M (this does not include China).
Alita
is the first Hollywood movie in China following the Lunar New Year holiday rush on local titles which has blanketed the past few weeks. The Robert Rodriguez-directed, James Cameron-produced adaptation got a boost on Monday when the filmmakers and talent visited Beijing.
'HOW TO TRAIN YOUR DRAGON: THE HIDDEN WORLD' FIRES UP $3M ON THURSDAY
02/22/19 @ 1:58 pm EST
Source:
Deadline
| Categories:
MIsc
|
Comments
(0) |
E-mail Article
|
Add a Comment
Deadline
reports that after collecting $185M at the overseas box office, DreamWorks Animation's threequel
How to Train Your Dragon: The Hidden World
finally touched down in the U.S./Canada with a Thursday night preview gross of $3M at 3,200 theaters.
Hidden World
's Thursday figure twice bests the $1.5M Thursday earned recently by Warner Bros.'
The Lego Movie 2: The Second Part
which went on to do $34.1M in its opening weekend.
Hidden World
also beats the preview B.O. of
The Lego Batman Movie
($2.2M),
How to Train Your Dragon 2
($2M),
Zootopia
($1.7M) and
The Boss Baby
($1.5M).
Going into this weekend, the Universal-released
Dragon
has several facets working for it. Not just its overseas box office momentum, but a 91% certified fresh on Rotten Tomatoes and $2.5M in paid previews from its Fandango partnership, a number that beats the early preview cash made by Sony/Amazon's preview team-up for
Jumanji: Welcome to the Jungle
and
Hotel Transylvania 3: Summer Vacation. Hidden World
plays even wider today at 4,259 locations.