COMICS DOWN UNDER
02/19/10 @ 10:47 pm EST
Source:
|
Comments
(0) |
E-mail Article
|
Add a Comment
Ever wonder what comics are like around the world? Well, wonder no longer. Damian is comic book podcaster, blogger, writer and all around social network deviant from Sydney, Australia. He has a short story coming out in the upcoming hardcover for
Titanium Rain and generally can be found on twitter @LordShaper or writing for his blog at lordshaper.com.

By Damian Smith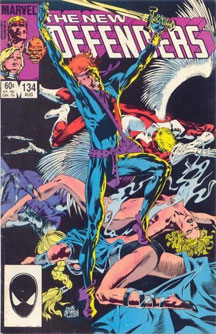 Comics have been part of my life for over 20 years. I remember my father taking me to a newsagency where he could pick up the paper and he saw I was looking at these little digests of The Avengers and The Defenders, which he picked up for me... and from that moment on, I was going back for more.

From that day onwards, if my father was going to get the paper, I would try to tag along to see if I could get something new. Being the greedy kid that we all were, when he would say I could get just one, I would look for the biggest one I could find. Doing that, I used to get a lot of anthology collections, and I read them over and over until they fell apart.

This is where I was first introduced to Batman, Superman, Green Lantern, Green Arrow and Red Tornado. I couldn't get enough of those characters. Green Arrow with his taking down the criminals and then the letters in his column at the end... it was something I really liked, even if I didn't understand his world view at the time. If only I could find those issues again!

But I digress... As Comics have been a passion for me for many years, it does seem to get harder and harder to find what I'm after. From where I live, I can travel in a 50km radius and come across only 3 comic shops and that is with the only 2 in Sydney and my local store. If you're after back issues then I have the choice of 1 store and as most readers would tell you, you don't go to that store.

So as you can see it's hard to find anything that is not a current issue you have 2 options.1. EBay – yes, I know the prices are generally over the top but if you want to finish that run for your collection, and you're like me who wants it then and there, you'll just pay the price and be done with it.2. Online Stores – This is generally the better option but you have to watch the cost of shipping over the cost of the issues. Generally I'll have a want list and when it gets big enough I'll get in bulk.Now I hear you all screaming, "But what about the Conventions?" Well that's something that personally we don't have enough for. As I hinted at earlier, I live on the outskirts of Sydney. If you know anything about this Great desert in the south, Sydney is the largest city with over 12 million people in it... But we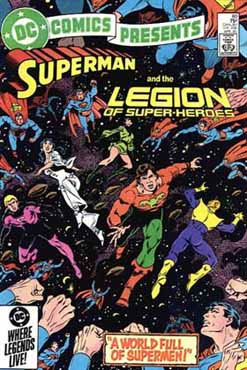 have 1 comic convention a year... Now, there is a second one that is based in Melbourne, and even though there have been rumours of expanding, we have yet to find it. As for the environment, at the one convention I get to go to a year, I generally go for the social event. Unfortunately for those looking to go for the shopping, you would be disappointed.

I spend the days walking around, talking to creators, catching up with friends that I only see once a year and just enjoying in being in my element for a weekend. I have found half price comics, but I still believe that $1 boxes are a work of mythology!

By now I take it your all wondering why do I do this.

It's because I love it, as I'm sure you all do.

We might not have as many places to go as others around the world but we have a great community. I could go to a store once a year and they would remember who I am... But that might just be because you always look out for the guy with tattoo's and long hair.

At conventions, I have met people online from the same area as myself and we have become great friends. As when we find someone who has the same interests, we seem to have an instant bond with them since we can't always go to a show here, there or somewhere else and be around "our people".

So, what's the difference between here and the US of A?

Mainly accessibility. We don't have the abundance of places to get what we're after; however, that being said, I do enjoy the thrill of the hunt. From chasing that last issue of Poison Elves to getting the unprinted issues of the Comico Grendel run, or finishing off those runs gave me such a sense of accomplishment.

I'm sure if I had the ability to go off to shows every other week I wouldn't get the same joy out of it.

Damian Smith

About Damian: You can see all of Damian's other work at http://www.lordshaper.com or listen to some of his podcasts at http://www.lordshaper.com/kryptographik and http://heavenside.lordshaper.com
THE JUSTICE LEAGUE FACES AN "ENDLESS WINTER" THIS DECEMBER
09/21/20 @ 7:36 pm EST
Source:
DC Comics
| Categories:
DC
|
Comments
(0) |
E-mail Article
|
Add a Comment
This December, the Justice League learns first hand the meaning of "Revenge is a dish best served cold," in
Justice League: Endless Winter
, a nine-issue event taking place throughout the month of December.
1000 years ago, a disparate group of heroes – Hippolyta, Black Adam, Swamp Thing and the Viking Prince – banded together to prevent the world from freezing at the hands of the Frost King, an exiled Norse god with the ability to control entire ecosystems. The heroes triumphed, but victory came at a terrible price, one that has been kept secret until now.
Justice League: Endless Winter
spans a total of nine titles, all co-written by Ron Marz and Andy Lanning. "Getting to play with such a great cast of cool superheroes is like catnip for me," said Lanning. "From the Justice League to Teen Titans, Aquaman to Black Adam and, probably my personal favorite, Justice League Dark, there are so many moments to showcase that there's something for everyone."
The title lineup for
Justice League: Endless Winter
includes:
Justice League: Endless Winter #1 (on sale December 1) with art by Howard Porter and Marco Santucci and cover by Mikel Janin
The Flash #767 (on sale December 8) with art from Clayton Henry and Marco Santucci and cover by Clayton Henry
Superman: Endless Winter Special #1 (on sale December 8), art by Phil Hester, Ande Parks, and Marco Santucci and cover by Francis Manapul
Aquaman #66 (on sale December 15), with art by Miguel Mendonça and Marco Santucci and cover by Mike McKone
Justice League #58 (on December 15), art by Xermanico and Marco Santucci, with cover by Francis Manapul
Teen Titans: Endless Winter Special #1 (on sale December 15), featuring art by Jesus Merino and Marco Santucci, and cover by Bernard Chang
Justice League Dark #29 (on sale December 22), art by Amancay Nahuelpan and Marco Santucci, cover by Kyle Hotz
Black Adam: Endless Winter Special #1 (December 22), art by Brandon Peterson and Marco Santucci, featuring cover by Dale Eaglesham
Justice League: Endless Winter Special #2 (December 29), with art by Howard Porter, Carmine Di Giandomenico and Marco Santucci, and cover by Mikel Janin
"The real spine of this story is the Justice League," says Marz. "This is a big crossover story, with a lot of big visuals and classic characters."
The action all begins on December 1 with Justice League: Endless Winter #1, available at open and operating comic book stores and participating digital retailers including Comixology, Amazon Kindle, Apple and others.
'THE DARK CRYSTAL: AGE OF RESISTANCE' CANCELED AFTER ONE SEASON AT NETFLIX
09/21/20 @ 7:21 pm EST
Source:
Variety
| Categories:
MIsc
|
Comments
(0) |
E-mail Article
|
Add a Comment
Netflix will not be returning to the planet of Thra.
The streamer has canceled its fantasy puppet series
The Dark Crystal: Age of Resistance
after only a single season,
Variety
confirmed.
The show was a prequel series to the original 1982 Jim Henson film, which tells the story of a group of young Gelflings who discover that their overlords — the evil, hideous Skeksis — are duplicitous and plan to consume their subjects' life energy via the dark crystal in order to fuel their own.
News of the cancelation comes mere days after the show won an Emmy for best children's series.
"We can confirm that there will not be an additional season of
The Dark Crystal: Age of Resistance
. We know fans are eager to learn how this chapter of
The Dark Crystal
saga concludes and we'll look for ways to tell that story in the future," said executive producer Lisa Henson. "Our company has a legacy of creating rich and complex worlds that require technical innovation, artistic excellence, and masterful storytelling. Our history also includes productions that are enduring, often finding and growing their audience over time and proving again and again that fantasy and science fiction genres reflect eternal messages and truths that are always relevant. We are so grateful to Netflix for trusting us to realize this ambitious series; we are deeply proud of our work on
Age of Resistance
, and the acclaim it has received from fans, critics and our peers, most recently receiving an Emmy for Outstanding Children's Program."
DC UNIVERSE TRANSFORMS INTO DC UNIVERSE INFINITE, THE ULTIMATE COMIC BOOK SUBSCRIPTION SERVICE
09/21/20 @ 6:46 pm EST
Source:
DC Comics
| Categories:
DC
|
Comments
(0) |
E-mail Article
|
Add a Comment
Calling all comic book fans to Explore the Multiverse! DC has announced the evolution of DC UNIVERSE into DC UNIVERSE INFINITE, a premium digital comic book service set to launch on January 21, 2021. With access to more than 24,000 comic books at launch, DC UNIVERSE INFINITE subscribers will also encounter digital-first comics, exclusive access to DC fan events, as well as a steady stream of recently released comics six months after the physical versions hit store shelves. Following its initial launch, DC UNIVERSE INFINITE will begin expanding globally in SUMMER 2021.
"Our fans love the platform's robust library of comic books and, with the transformation, we will not disappoint," said DC Publisher and Chief Creative Officer Jim Lee. "I'm excited to share that not only will DC UNIVERSE INFINITE members still be able to read all of the great comics that they've enjoyed but new issues are debuting on the platform quicker than before, digital first exclusives are being created, and the members-only events will begin as soon as possible. There has never been a better time to be a DC fan!"
DC's premium digital comic book platform provides members with an expanded collection of comics and Original Graphic Novels, spanning over 80 years of the DC Multiverse. Fans can also download comics, graphic novels and originals for unlimited offline reading on their favorite devices from a smartphone or tablet.
Subscribers will also have earlier access to new Digital First comics that include titles such as Aquaman: Deep Dives, Batman: Gotham Nights, DCeased: Hope at World's End, Harley Quinn: Black + White + Red, Injustice: Year Zero, Shazam!: Lightning Strikes, Superman: Man of Tomorrow, Swamp Thing: New Roots and Wonder Woman 84, and many more. Also debuting on DC UNIVERSE INFINITE will be DC Universe Infinite Originals, including new comic content centered around beloved characters...stay tuned for updates!
The fan-favorite community area will be free to all registered and premium subscribers with a full calendar of events planned for 2021. Current DC UNIVERSE subscribers will not need to create a new account as their DC UNIVERSE login will transfer to DC UNIVERSE INFINITE.
For DC UNIVERSE subscribers who want ongoing access to premium DC originals, the special DC UNIVERSE monthly member offer to HBO MAX has been extended through October 30, 2020.
HBO Max will be the home for premium video content that will include new DC series, key DC classics and DC UNIVERSE originals like Young Justice Seasons 1-4, Titans Seasons 1-3, Doom Patrol Seasons 1-3, and DC's Stargirl Season 1. Additionally, HBO Max has ordered a third season of Warner Bros. Animation's critically acclaimed DC UNIVERSE adult animated comedy series Harley Quinn, starring Kaley Cuoco, who also served as executive producer during the first two seasons along with Justin Halpern, Patrick Schumacker, Dean Lorey, and Sam Register. Harley Quinn will be a Max Original going forward, and all three seasons of the show will be available.
DC UNIVERSE INFINITE will be available online at
DCUniverseInfinite.com
, iOS and Android devices.
'THE MANDALORIAN' SEASON 2 FAN POSTER TEASES AHSOKA TANO, BOBA FETT
09/21/20 @ 6:39 pm EST
Source:
We Got This Covered
| Categories:
Star Wars
|
Comments
(0) |
E-mail Article
|
Add a Comment
In just a few weeks,
The Mandalorian will be back on our screens, and so far the production has done a solid job of keeping everything under wraps. We know that animated favorites Ahsoka Tano and Bo-Katan will be making the jump to live-action played by Rosario Dawson and Katee Sackhoff, respectively, and can also count on the impending return of the legendary Boba Fett, but there's no obvious signs as to where the story is headed.

The debut trailer was deliberately vague, offering fans a glimpse of Mando and Baby Yoda back in action and teasing the involvement of the Jedi without giving the game away, and Jon Favreau and his team should be commended for maintaining such a high level of secrecy when set photos from other high-profile Disney Plus shows are making their way online with increasing regularity.

An awesome new poster from Psychoboz (via We Got That Covered) gives both Ahsoka Tano and Boba Fett prominent billing alongside other new faces and returning favorites. Check it out below.


TPB COLLECTS 'NAILBITER: RETURNS' IN TIME FOR HALLOWEEN
09/21/20 @ 12:48 pm EST
Source:
Image
| Categories:
Image
|
Comments
(0) |
E-mail Article
|
Add a Comment
The beloved thriller/horror comic series by Joshua Williamson (
The Flash, Birthright
) and Mike Henderson (
Deadpool vs. Old Man Logan
) is back—just in time to add some thrills to your Halloween.
Nailbiter, Vol. 7
will collect the
Nailbiter: Returns #1-5
into trade paperback and will be out from Image Comics this October.
Sixteen of the world's worst serial killers were all born in the same small town…but Agent Finch and Sheriff Crane solved and buried that mystery. Didn't they? In
Nailbiter: Returns
, violent copycat murders imitating the infamous Buckaroo Butchers have begun in Portland, Oregon, and if Finch wants the killings to stop, he'll have to team up with the daughter of the Nailbiter himself.
Nailbiter, Vol. 7
trade paperback (ISBN: 9781534316904, Diamond Code AUG200095) will be available on Wednesday, October 28 and in bookstores on Tuesday, November 3. It can be pre-ordered at your local
comic book shop
or independent bookstore via Bookshop or IndieBound, or it can be pre-ordered on Amazon, Barnes & Noble, Books-a-Million, and Indigo.
Nailbiter
is also available for purchase across many digital platforms, including Amazon Kindle, Apple Books, comiXology, and Google Play.
PRIEST'S 'VAMPIRELLA' KICKS OFF YEAR TWO WITH A NEW STORY ARC
09/21/20 @ 12:32 pm EST
Source:
Dynamite
| Categories:
Dynamite
|
Comments
(0) |
E-mail Article
|
Add a Comment
Dynamite is proud to present the kick off for Year Two of Christopher Priest's instant classic run on Vampirella, starting a new story arc with issue #16!
Flowing like the blood rivers of Drakulon from the first epic arc "Seduction of the Innocent" and interweaving with "Numerology" over in companion title
Sacred Six
, Priest takes Vampi back to her roots with "Interstellar." With #15 sandwiched in between as a spotlight done-in-one tale and great jumping-on point.
Those familiar with the Daughter of Drakulon's origin know it shares elements with some other luminaries of her native medium. From the confused man accidentally landing on the "shores" of her native land, to her undercover alien immigrant status on Earth. Now with her infamous mother, Lilith, vanished under mysterious circumstances, Ella must return to her home planet to rescue her – maybe. To do so, she must retrace her steps back to her beginning, find that man, and recreate the accident that brought him to Drakulon. And what she finds there is a tribunal against Lilith for the ravaging drought, social unrest, and economic disaster left in her wake. While they turn their eyes to the plentiful "cattle" on Earth full of life-sustaining blood…
"The overwhelming reception to our 50th-anniversary launch prompted Dynamite to expand our take on America's favorite space vampire," said writer Christopher Priest. "Shifting some story into our new Sacred Six title, clearing the way for a return to the character's science fiction roots here as we journey beyond our domestic settings into the weird and horrific planet flowing with rivers of blood. How will Vampirella star in two books at one time? We've got that covered. Trust me!"
Priest is again joined by series artist Ergün Gündüz and lettering legend Willie Schubert. Bookending the stellar interiors are covers by Gündüz, Lucio Parrillo, Fay Dalton, and superstar artist Peach Momoko!
VAMPIRELLA #16
is solicited in Diamond Comic Distributors' September 2020 Previews catalog, the premier source of merchandise for the comic book specialty market, and slated for release in November 2020. Comic book fans are encouraged to preorder copies of the issue with their local comic book retailers. It will also be available for individual customer purchase through digital platforms courtesy of Comixology, Kindle, iBooks, Google Play, Dynamite Digital, ComicsPlus, and more!
BOOM! STUDIOS DEBUTS NEW 'SLAUGHTERHOUSE-FIVE' GRAPHIC NOVEL TRAILER
09/21/20 @ 12:07 pm EST
Source:
BOOM! Studios
| Categories:
MIsc
|
Comments
(0) |
E-mail Article
|
Add a Comment
BOOM! Studios today revealed a new trailer for SLAUGHTERHOUSE-FIVE, the historic graphic novel adaptation of Kurt Vonnegut' American classic and one of the world's seminal anti-war novels.
Slaughterhouse-Five
is faithfully presented in graphic novel form for the first time by Eisner Award-winning writer Ryan North (
How to Invent Everything: A Survival Guide for the Stranded Time Travele
r) and Eisner Award-nominated artist Albert Monteys (
Universe!
).
Available now everywhere books are sold, SLAUGHTERHOUSE-FIVE has earned acclaim from all corners with starred reviews from Publishers Weekly and Library Journal, along with rave reviews from acclaimed authors such as Kieron Gillen (
Once & Future
), Evan Narcisse (
Rise of The Black Panther
), Al Ewing (
We Only Find Them When They're Dead
), Chip Zdarsky (
Sex Criminals
) and more.
You can watch the new SLAUGHTERHOUSE-FIVE graphic novel trailer right here:
https://youtu.be/1kHgMbDQEI8
Listen: Billy Pilgrim has...
...read Kilgore Trout
...opened a successful optometry business
...built a loving family
...witnessed the firebombing of Dresden
...traveled to the planet Tralfamadore
...met Kurt Vonnegut
...come unstuck in time.
Billy Pilgrim's journey is at once a farcical look at the horror and tragedy of war where children are placed on the frontlines and die (so it goes), and a moving examination of what it means to be fallibly human.
Kurt Vonnegut's black humor, satiric voice, and incomparable imagination first captured America's attention in
The Sirens of Titan
in 1959, and established him as "a true artist" (The New York Times) with
Cat's Cradle
in 1963. He was, as Graham Greene declared, "one of the best living American writers." Kurt Vonnegut died in 2007.
SLAUGHTERHOUSE-FIVE is the latest release from BOOM! Studios' award-winning Archaia imprint, home to inspiring graphic novels such as
Big Black: Stand at Attica
by Frank "Big Black" Smith, Jared Reinmuth, and Ameziane,
Happiness Will Follow
by Mike Hawthorne,
We Served the People
by Emei Burell,
The Realist
by Asaf Hanuka,
Girl on Film
by Cecil Castellucci and Vicky Leta, Melissa Duffy, V. Gagnon & Jon Berg,
New World
by David Jesus Vignolli,
About Betty's Boob
by Vero Cazot and Julie Rocheleau,
Waves
by Ingrid Chabbert and Carole Maurel,
The Grand Abyss Hotel
by Marcos Prior and David Rubín, and more.
Print copies of SLAUGHTERHOUSE-FIVE are available now at local comic book shops (use
comicshoplocator.com
to find the one nearest you), at bookstores or at the BOOM! Studios webstore. Digital copies can be purchased from content providers, including comiXology, iBooks, Google Play, and Madefire.
RON COBB, DESIGNER OF 'ALIEN' SHIP AND 'BACK TO THE FUTURE' DELOREAN, DIES AT 83
09/21/20 @ 12:04 pm EST
Source:
Hollywood Reporter
| Categories:
Back to The Future
|
Comments
(0) |
E-mail Article
|
Add a Comment
Ron Cobb, the underground cartoonist turned production designer who influenced the making of
E.T. the Extra-Terrestrial
and helped shape the worlds of
Conan the Barbarian
,
Alien
and
Back to the Future
, has died. He was 83.
Cobb died Monday — his birthday — of Lewy body dementia in Sydney, his wife of 48 years, Robin Love, reported.
Cobb brought to life several cantina creatures for
Star Wars
(1977) and came up with weaponry and sets for
Conan the Barbarian
(1982), the exterior and interior of the Nostromo ship in
Alien
(1978) and the earth colony complex in
Aliens
(1986) and the DeLorean time machine in
Back to the Future
(1985).
His prolific design work also included the breathing tanks and helmets in
The Abyss
(1989), the Omega Sector logo and the H bombs in
True Lies
(1990
),
the interior of the Mothership and the stranded tanker in
Close Encounters of the Third Kind
(1977) and the vehicles of
The Last Starfighter
(1984). (via
THR
)
A former draughtsman with the Army Corps in Vietnam, Cobb is survived by his wife and a son, Nicky.
DF News extends its sincere condolences to Mr. Cobb's family, friends and fans.
'THE CROODS: A NEW AGE': TRAILER RELEASED
09/21/20 @ 11:39 am EST
Source:
Universal Pictures
| Categories:
MIsc
|
Comments
(0) |
E-mail Article
|
Add a Comment
Universal
and DreamWorks have released a trailer for the highly-antipated sequel to the hit 2013 animated feature,
The Croods
.
In
The Croods: A New Age,
the beloved cave people will come face-to-face with something they've never experienced before: Another family. This will challenge everything they've ever known about their way of life, altering who they are going forward.
The Croods: A New Age
arrives in theaters on November 25th.
Trailer:
https://youtu.be/GkXeVIfbJOw
MICHAEL LONSDALE, WHO PLAYED JAMES BOND VILLAIN IN 'MOONRAKER', DIES AGED 89
09/21/20 @ 11:27 am EST
Source:
BBC
| Categories:
James Bond
|
Comments
(0) |
E-mail Article
|
Add a Comment
British-French actor Michael Lonsdale, who played the villain opposite Roger Moore's James Bond in the 1979 film
Moonraker
, has died at the age of 89.
In the film, he played Hugo Drax, an industrialist planning to poison all humans on Earth then repopulate the planet from his space station.
Lonsdale had a varied career on film, TV, radio and stage, appearing in over 200 roles in both English and French over a career that spanned six decades.
His agent confirmed the news on Monday. (via
BBC
)
DF News offers its sincere condolences to Mr. Lonsdale's family, friends and fans.