COMICS DOWN UNDER
02/19/10 @ 10:47 pm EST
Source:
|
Comments
(0) |
E-mail Article
|
Add a Comment
Ever wonder what comics are like around the world? Well, wonder no longer. Damian is comic book podcaster, blogger, writer and all around social network deviant from Sydney, Australia. He has a short story coming out in the upcoming hardcover for
Titanium Rain and generally can be found on twitter @LordShaper or writing for his blog at lordshaper.com.

By Damian Smith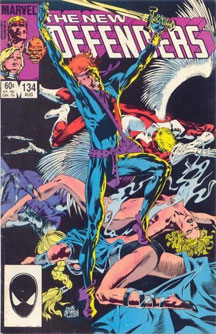 Comics have been part of my life for over 20 years. I remember my father taking me to a newsagency where he could pick up the paper and he saw I was looking at these little digests of The Avengers and The Defenders, which he picked up for me... and from that moment on, I was going back for more.

From that day onwards, if my father was going to get the paper, I would try to tag along to see if I could get something new. Being the greedy kid that we all were, when he would say I could get just one, I would look for the biggest one I could find. Doing that, I used to get a lot of anthology collections, and I read them over and over until they fell apart.

This is where I was first introduced to Batman, Superman, Green Lantern, Green Arrow and Red Tornado. I couldn't get enough of those characters. Green Arrow with his taking down the criminals and then the letters in his column at the end... it was something I really liked, even if I didn't understand his world view at the time. If only I could find those issues again!

But I digress... As Comics have been a passion for me for many years, it does seem to get harder and harder to find what I'm after. From where I live, I can travel in a 50km radius and come across only 3 comic shops and that is with the only 2 in Sydney and my local store. If you're after back issues then I have the choice of 1 store and as most readers would tell you, you don't go to that store.

So as you can see it's hard to find anything that is not a current issue you have 2 options.1. EBay – yes, I know the prices are generally over the top but if you want to finish that run for your collection, and you're like me who wants it then and there, you'll just pay the price and be done with it.2. Online Stores – This is generally the better option but you have to watch the cost of shipping over the cost of the issues. Generally I'll have a want list and when it gets big enough I'll get in bulk.Now I hear you all screaming, "But what about the Conventions?" Well that's something that personally we don't have enough for. As I hinted at earlier, I live on the outskirts of Sydney. If you know anything about this Great desert in the south, Sydney is the largest city with over 12 million people in it... But we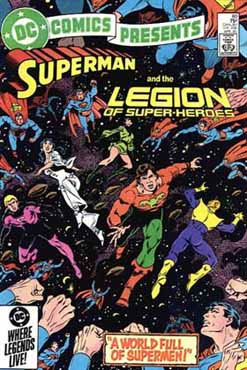 have 1 comic convention a year... Now, there is a second one that is based in Melbourne, and even though there have been rumours of expanding, we have yet to find it. As for the environment, at the one convention I get to go to a year, I generally go for the social event. Unfortunately for those looking to go for the shopping, you would be disappointed.

I spend the days walking around, talking to creators, catching up with friends that I only see once a year and just enjoying in being in my element for a weekend. I have found half price comics, but I still believe that $1 boxes are a work of mythology!

By now I take it your all wondering why do I do this.

It's because I love it, as I'm sure you all do.

We might not have as many places to go as others around the world but we have a great community. I could go to a store once a year and they would remember who I am... But that might just be because you always look out for the guy with tattoo's and long hair.

At conventions, I have met people online from the same area as myself and we have become great friends. As when we find someone who has the same interests, we seem to have an instant bond with them since we can't always go to a show here, there or somewhere else and be around "our people".

So, what's the difference between here and the US of A?

Mainly accessibility. We don't have the abundance of places to get what we're after; however, that being said, I do enjoy the thrill of the hunt. From chasing that last issue of Poison Elves to getting the unprinted issues of the Comico Grendel run, or finishing off those runs gave me such a sense of accomplishment.

I'm sure if I had the ability to go off to shows every other week I wouldn't get the same joy out of it.

Damian Smith

About Damian: You can see all of Damian's other work at http://www.lordshaper.com or listen to some of his podcasts at http://www.lordshaper.com/kryptographik and http://heavenside.lordshaper.com
'HOUSE OF THE DRAGON' TO GET SHORTER SEASON 2 AS HBO SERIES EYES SEASON 3 GREENLIGHT
03/28/23 @ 8:54 pm EST
Source:
Deadline
| Categories:
MIsc
|
Comments
(0) |
E-mail Article
|
Add a Comment
The upcoming second season of HBO's
House Of the Dragon
will consist of eight episodes, two fewer than Season 1 of the Critics Choice Award-winning
Game Of Thrones
prequel,
Deadline
reports. It is part of a long-term plan for the show, which includes HBO reportedly mulling a green light for a third season.
The news comes as production is about to begin on Season 2 in the UK for a likely summer 2024 premiere.
In what is a relatively common practice, HBO did not reveal the episode order in the Season 2 renewal announcement last summer. The initial plan was for another 10-episode arc, which eventually changed, leading to some script rewrites. Given the leadership change at HBO's parent company, some pointed at Warner Bros. Discovery leadership's focus on cost-cutting. But sources close to the production stressed that the Season 2 episode count trim was story-driven.
It has been reported that
House of the Dragon's
creative team had envisioned the series running for 3 or 4 seasons. Executive producer/showrunner Ryan Condal, working with author/executive producer George R.R. Martin, reportedly took a step back as Season 2 was being put together to take a big-picture view of the series, which follows Martin's
Fire & Blood
, and figure out the overall narrative flow, including how to break up the stories season-to-season and what battles to include and when.
As part of that, Season 3 has apparently been mapped out and may be greenlighted with HBO seriously considering committing to moving ahead with scripts, casting and a production plan as the network too is trying to think long-term instead of season-to-season.
'STAR TREK: STRANGE NEW WORLDS,' 'LOWER DECKS' RENEWED AT PARAMOUNT+, SET SUMMER PREMIERES
03/28/23 @ 8:45 pm EST
Source:
Variety
| Categories:
Star Trek
|
Comments
(0) |
E-mail Article
|
Add a Comment
"Star Trek: Strange New Worlds" has been renewed for Season 3 while "Star Trek: Lower Decks" has been renewed for Season 5 at Paramount+.
The new seasons of both shows will consist of 10 episodes. In addition, Season 2 of "Strange New Worlds" and Season 4 of "Lower Decks" will both debut this summer. "Strange New Worlds" Season 2 will premiere on June 15 on Paramount+ in the U.S., the U.K., Australia, Latin America, Brazil, France, Italy, Germany, Switzerland, and Austria. New episodes will then drop weekly thereafter. "Lower Decks" will return in late summer, but an exact date has yet to be announced.
Finally, Season 2 of the Nickelodeon animated series "Star Trek: Prodigy" is set to air this coming winter. Season 1 of that show originally launched in late 2021, with the second half of the season airing in late 2022.
It was previously announced that "Strange New Worlds" and "Lower Decks" will crossover with their upcoming seasons. The episode will air during Season 2 of "Strange New Worlds" and will feature both live-action and animation. "Lower Decks" stars Tawny Newsome and Jack Quaid will appear in the episode. Jonathan Frakes directed the episode. (via
Variety
)
PARAMOUNT SETS 1980S ACTION THRILLER 'BELLA' WITH SAMARA WEAVING
03/28/23 @ 8:39 pm EST
Source:
Deadline
| Categories:
MIsc
|
Comments
(0) |
E-mail Article
|
Add a Comment
Paramount Pictures is developing the action thriller
Bella
with
Scream VI
actress Samara Weaving set to star in the Larysa Kondracki-directed title,
Deadline
reports.
Craig Flores is producing via Bread & Circuses Entertainment and Chad Stahleski is producing through his 87eleven Entertainment. Alex Young and Jason Spitz are executive producing via 87eleven.
Jesse Wigutow is writing based on Jason Markarian's script.
Set against the backdrop of a crime wave that gripped New York City in the '80s,
Bella
is a hyperstylized action thriller about a cop's daughter who, as her father clings to life following an assassination attempt, goes on a rampage to unearth her father's attacker and weed out deep-rooted corruption in the New York City Police Department.
Flores tells Deadline: "
Bella
cleverly reinvents the female-led action genre pairing a sexy and unapologetic rock 'n' roll edge with the gritty heightened realism of '80s New York City. Collaborating with Chad Stahelski and 87Eleven, whose talent is singular in bringing unparalleled action films to worldwide audiences, is a dream for me, Larysa, and Samara."
'MIKE JUDGE'S BEAVIS AND BUTT-HEAD': PARAMOUNT+ DROPS OFFICIAL TRAILER FOR SEASON 2
03/28/23 @ 8:33 pm EST
Source:
Deadline
| Categories:
MIsc
|
Comments
(0) |
E-mail Article
|
Add a Comment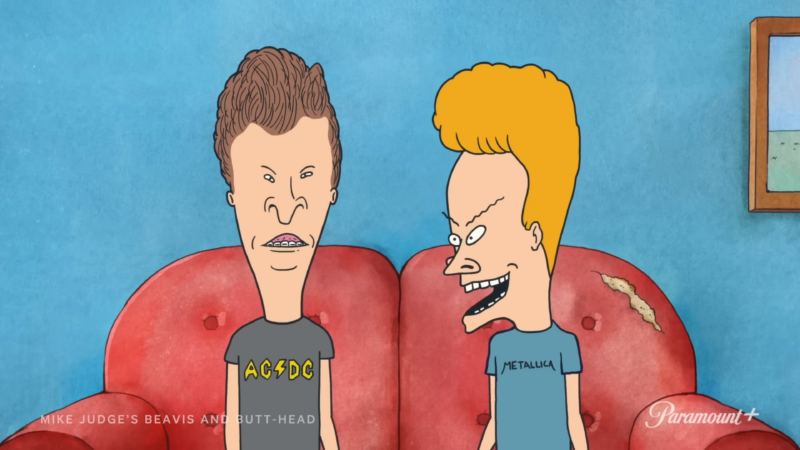 Paramount+ has released the official trailer for season two of the adult animated series
Mike Judge's Beavis and Butt-Head
. The first two episodes will premiere April 20 in the U.S. and Canada, and in Australia and the U.K. on Friday, April 21, with further international markets to follow.
In the second season, Beavis and Butt-Head return as,
natch
, two guys who like things that are cool and hate things that suck.
Created and voiced by writer, producer and director Mike Judge, the characters originated in Judge's 1992 short film
Frog Baseball
, which was broadcast by MTV's animation showcase "Liquid Television." After MTV commissioned a full series around the characters,
Beavis and Butt-Head
ran for seven seasons from 1993 to 1997. The series was revived in 2011 with an eighth season airing on MTV.
Paramount+ is also home to
Beavis and Butt-Head Do The Universe, Beavis and Butt-Head Do America
, and remastered versions of the old series. (via
Deadline
)
'DEADPOOL 3' ADDS 'SUCCESSION' FAVORITE MATTHEW MACFADYEN
03/28/23 @ 8:26 pm EST
Source:
Variety
| Categories:
Marvel
|
Comments
(0) |
E-mail Article
|
Add a Comment
The big bads of the Marvel Cinematic Universe should be a breeze for the man that's survived the Roy family for almost four seasons, as "Succession" star Matthew Macfadyen has been cast in "Deadpool 3,"
Variety
is reporting.
The Ryan Reynolds franchise will welcome Macfadyen, who plays the fan-favorite Tom Wambsgans on the HBO water-cooler smash, joining a new sequel that will also revive Hugh Jackman's beloved X-Men character Wolverine. Shawn Levy returns as director, and Rhett Reese and Paul Wernick will pen the script.
This will be the first "Deadpool" project made since the intellectual property went to Disney in its acquisition of 20th Century Fox. All creatives involved insist the film will retain its extreme violence and raunchy tone, as well a a hard R-rating.
"It is such a blast to laugh every day. It is so delicious to hear and write and come up with these scenes where people are just talking foul. And the violence is in your face and hardcore, and it's very much a 'Deadpool' movie," Levy said last year.
Reps for Macfadyen and Marvel Studios had no immediate comment on the matter. It was reported in December that production on the third "Deadpool" will commence in May.
'TROLLS BAND TOGETHER' TRAILER: CAMILA CABELLO, TROYE SIVAN, KID CUDI AND MORE JOIN ANIMATED MUSICAL
03/28/23 @ 12:26 pm EST
Source:
Variety
| Categories:
MIsc
|
Comments
(0) |
E-mail Article
|
Add a Comment
Justin Timberlake and Anna Kendrick are back in the new "Trolls Band Together" movie trailer, which is the third installment in the animated musical franchise,
Variety
reports.
The film, due to be released on Nov. 17, is "chock full of surprises, music, new worlds and new characters," says director Walt Dohrn.
The "Trolls" family is also adding Camila Cabello, Troye Sivan, Kid Cudi, Daveed Diggs, Amy Schumer, Andrew Rannells, RuPaul, Zosia Mamet, Zooey Deschanel, Christopher Mintz-Plasse, Icona Pop duo Aino Jawo and Caroline Hjelt, Anderson .Paak, Ron Funches, Kunal Nayyar and Kenan Thompson.
Here's the new film's logline: "After two films of true friendship and relentless flirting, Poppy (Kendrick) and Branch (Timberlake) are now officially, finally, a couple. As they grow closer, Poppy discovers that Branch has a secret past. He was once part of her favorite boyband phenomenon, BroZone, with his four brothers: Floyd (Sivan), John Dory (André), Spruce (Diggs) and Clay (Cudi). BroZone disbanded when Branch was still a baby, as did the family, and Branch hasn't seen his brothers since. But when Branch's bro Floyd is kidnapped for his musical talents by a pair of nefarious pop-star villains — Velvet (Schumer) and Veneer (Rannells) — Branch and Poppy embark on a harrowing and emotional journey to reunite the other brothers and rescue Floyd from a fate even worse than pop-culture obscurity."
Trailer:
https://youtu.be/qZ40Z62tcXM
RAúL CASTILLO, TONY CAVALERO, MELONIE DIAZ, MORE JOIN 'COLD WALLET' THRILLER
03/28/23 @ 12:13 pm EST
Source:
Deadline
| Categories:
MIsc
|
Comments
(0) |
E-mail Article
|
Add a Comment
(L-R) Raúl Castillo, Tony Cavalero, Melonie Diaz and Josh Brener
Raúl Castillo (
The Inspection
), Tony Cavalero (
The Righteous Gemstones
), Melonie Diaz (
The First Purge
) and Josh Brener (
Silicon Valley
) are set to topline
Cold Wallet
— a crypto-heist thriller from director Cutter Hodierne (
Fishing Without Nets
), which has wrapped production.
The film inspired by real stories, which was in production when news of the FTX scandal broke, follows a rag-tag team of Redditors who lose everything in a crypto ponzi scheme and plot to kidnap the 'financial influencer' who screwed them over.
The script is written by John Hibey — the 2023 Sundance Screenwriting Lab Fellow with whom Hodierne penned his first feature,
Fishing Without Nets
. Serving as the foundation for it was a story by Hodierne, Derek McMurtry and Hibey.
Producers included Benjamin Wiessner of Vanishing Angle (
Werewolves Within
,
Thunder Road
) along with Hibey and Hodierne. McMurtry, Castillo, Cavalero, Diaz, Brener and crypto guru Justin Staple are the exec producers. (via
Deadline
)
VINCENT D'ONOFRIO REVEALS 'DAREDEVIL: BORN AGAIN' SEASON 2 ALREADY PLANNED
03/28/23 @ 11:54 am EST
Source:
Newsweek
| Categories:
Marvel
|
Comments
(0) |
E-mail Article
|
Add a Comment
Filming for
Daredevil: Born Again
may have only just begun, but Vincent D'Onofrio has told
Newsweek
that plans for a second season have already been set in motion.
D'Onofrio first portrayed the Kingpin/Wilson Fisk alongside Charlie Cox's Matt Murdock back in 2015 when the
Daredevil
Netflix show began. The drama was the first of many Marvel/Netflix shows and also led to a spin-off,
The Punisher,
which focused on Jon Bernthal's anti-hero Frank Castle.
The show was canceled by Netflix in 2018. However, that proved not to be the end of the story as Cox and D'Onofrio returned to Marvel for
Spider-Man: No Way Home
and
Hawkeye,
respectively. Cox also starred in
She-Hulk: Attorney at Law,
and both will appear in
Echo
before the new
Daredevil
show.
"We've only just started shooting [
Daredevil: Born Again
]. I think we're a couple weeks in, and the show is going to be very, very different than the Netflix show, and it's so exciting because what we're doing is quite something," D'Onofrio told Newsweek
.
The actor also teased plans for a second season of the Disney+ series: "And, by the second season, there are gigantic, gigantic payoffs—in the first season, too, but I can't say much about that—but the fans are gonna really get what they want. It's really quite cool to be doing it."
Daredevil: Born Again
is expected to be released in early 2024 on Disney+.
NEW SERIES IN 'HELL WE FIGHT' TAPS 16TH CENTURY PAINTER FOR INCENTIVE COVER
03/28/23 @ 11:26 am EST
Source:
Image Comics
| Categories:
Image
|
Comments
(0) |
E-mail Article
|
Add a Comment
Image Comics is proud to announce the first comic work by noted 16th Century Renaissance painter Hieronymus Bosch, whose 1482 surrealist masterwork
The Last Judgment
will be featured as an incentive jam cover with regular series artist Jok.
An infernal adventure about three condemned kids who rescued a kidnapped angel and start an epic trek across the netherworld to return the angel to heaven,
In Hell We Fight
is written and lettered by multiple Eisner-award winner John Layman (
Chew, Suicide Squad: Kill Arkham Asylum
,
Charlie's Angels
) with art by Argentinian superstar artist Jok, making his Image Comics debut with this exciting new series.
"I've been very fortunate that a spectacular assortment of fantastically talented artists have graced the covers of my books over the years," said Layman in his husky baritone. "And that includes Christian Ward, Dustin Nguyen, and Ben Templesmith on the first three issues of
In Hell We Fight.
But I've never been more thrilled than to work with one of my all-time favorite Dutch Renaissance painters, and I'm equally sure that if Bosch was alive today, he'd be equally ecstatic to be featured on the cover of the first issue of my new Image series."
"I love this book!" Hieronymous Bosch would have said, probably. "And nothing is more exciting to me than creating this painting
solely
for the purpose of being used as an incentive comic book cover. There is no better book to spotlight my fantastic, weird, and disturbing artwork than this terrific new comic book by Layman and Jok.
"If comic books existed in Brabant, Netherlands during the Middle Ages, I have no doubt this would have my favorite comic book EVER," Bosch would have continued, most likely. "It's nonstop fun, action and weirdness, with loads of heart. Layman and Jok have a real winner on their hands. If I hadn't died a half a millennium ago, I'd rush directly to my nearest comic book store and preorder the HELL out of this sucker!"
In Hell We Fight #1 b
y Jok & Bosch 1:20 copy incentive (Diamond Code APR230019) will be available at
comic book shops
on Wednesday, June 7.
In Hell We Fight
will also be available across many digital platforms, including Amazon Kindle, Apple Books, and Google Play.
'ELEMENTAL' TRAILER FOR NEXT PIXAR MOVIE RELEASED
03/28/23 @ 11:19 am EST
Source:
ComicBook
| Categories:
Disney
|
Comments
(0) |
E-mail Article
|
Add a Comment
Pixar and Disney have released the new trailer for
Elemental
, the next Pixar movie,
ComicBook.com
reports.According to the official description,
Elemental
"transports moviegoers to an extraordinary place called Element City, where a host of elements live and work. The trailer showcases each element-air, earth, water, and fire-and what sets them apart according to Ember, a quick-witted and fiery woman who's always stayed close to home in Firetown. In
Elemental
, she finally ventures out of her comfort zone to explore this spectacular world born from the imaginations of Pixar's filmmakers and specifically crafted for the big-screen experience. Element City is inspired by big cities around the globe and embraces theorized contributions from each elemental community-from giant pine-tree-like buildings and waterfall skyscrapers to a tornado-shaped arena called Cyclone Stadium."
Elemental
stars Leah Lewis and Mamoudou Athie as Ember and Wade. The toon feature opens in theaters on June 16th.Trailer:
https://youtu.be/hXzcyx9V0xw