'WANDAVISION' TV SPOT BOWS WITH NEW FOOTAGE
01/27/21 @ 10:19 pm EST
Source:
Disney+
| Categories:
Marvel
|
Comments
(0) |
E-mail Article
|
Add a Comment
Disney+
has dropped a new TV spot for the Marvel Studios series,
WandaVision
, and the pace and action are definitely speeding up!
The spot debuted during Wednesday's NBA game between the Los Angeles Lakers and the Philadelphia 76ers.
WandaVision
premiered on January 15, 2021, with the release of its first two episodes on Disney+. The other seven episodes have been releasing weekly, until March 5.
Spot:
https://twitter.com/i/status/1354616091465670657
'MYTH: A FROZEN TALE': FILMMAKERS BRING THE BEAUTIFUL VR SHORT TO DISNEY+
02/26/21 @ 3:17 pm EST
Source:
ComicBook
| Categories:
Disney
|
Comments
(0) |
E-mail Article
|
Add a Comment
The
Frozen
franchise has been an absolute juggernaut on Disney+ since the service was launched in late 2019.
Frozen
, one of Disney's most popular films ever released, was a mainstay for users long before
Frozen 2
arrived last year. The record-breaking sequel continues to stand near the top of the service's trending titles, even 12 months after its streaming debut. This is all to say that Disney fans love
Frozen
, and one of the most ambitious projects in the entire
Frozen
universe has finally arrived on Disney+.
Myth: A Frozen Tale
made its debut on Disney+ first thing Friday morning, but this short is actually a modified version of the original project.
Myth
is a short that was created for virtual reality, so people could experience everything about the world of Arendelle around them. Since VR isn't something that is readily available, the team behind
Myth: A Frozen Tale
worked hard to deliver a 2D version of the story that could be released on Disney+.
While the short that you can watch on Disney+ isn't quite as immersive as the original VR version, the beauty of the pop-up style of animation used in the production is still very present. (via
ComicBook
)
Myth: A Frozen Tale
is quite unlike the other titles in the
Frozen
world, and it's now available to stream on Disney+.
'COBRA KAI' PROMOTES VANESSA RUBIO, PEYTON LIST TO SERIES REGULARS, ADDS TWO TO CAST
02/26/21 @ 3:06 pm EST
Source:
Variety
| Categories:
MIsc
|
Comments
(0) |
E-mail Article
|
Add a Comment
Variety
reports that
Cobra Kai
has promoted both Vanessa Rubio and Peyton List to series regular status ahead of Season 4 on Netflix.
Rubio has been with the show since Season 1 in the role of Carmen Diaz, the mother of Johnny Lawrence's star pupil, Miguel. List joined the show in Season 2 as Tory Nichols, a tough-as-nails member of Cobra Kai.
In addition, both Dallas Dupree Young and Oona O'Brien have joined Season 4. Young will recur as Kenny, a bullied new kid in school who turns to karate as a way to defend himself. O'Brien will recur as Devon, a potential new karate student who is relentlessly competitive, a quick study, and equally quick-tempered when she's provoked.
'WU ASSASSINS' STANDALONE MOVIE 'FISTFUL OF VENGEANCE' ORDERED AT NETFLIX
02/26/21 @ 3:00 pm EST
Source:
Variety
| Categories:
MIsc
|
Comments
(0) |
E-mail Article
|
Add a Comment
Variety
reports that
Wu Assassins
is continuing at Netflix with a standalone movie.
The film, titled
Wu Assassins: Fistful of Vengeance
, will be 90 minutes and will bring back series stars Iko Uwais, Lewis Tan, Lawrence Kao, and JuJu Chan Szeto. In addition, Pearl Thusi, Francesca Corney, Jason Tobin, and Rhatha Phongam will also star in the film.
According to sources, the show could still potentially return for a second season or other another standalone story. The film is set to shoot in Thailand with production services provided by Living Films.
Cameron Litvack, Jessica Chou, and Yalun Tu — all of whom were writers on Season 1 of the show — are writing the film. Roel Reiné, who directed multiple episodes of the show, will direct the film.
CELEBRATE 30 BLOODY YEARS OF THE MERC WITH THE MOUTH WITH 'DEADPOOL: BLACK, WHITE, AND BLOOD'
02/26/21 @ 2:56 pm EST
Source:
Marvel
| Categories:
Marvel
|
Comments
(0) |
E-mail Article
|
Add a Comment
Wolverine is currently slicing and dicing his way through his bloodiest adventures yet in WOLVERINE: BLACK, WHITE, AND BLOOD and soon Carnage will show readers why he's Marvel's most terrifying villain in CARNAGE: BLACK, WHITE, AND BLOOD. Come August, it'll be Deadpool's turn.
Just announced by Editor-in-Chief C.B. Cebulski during yesterday's Deadpool Nerdy Thirty Virtual Event, Deadpool will be starring in a brand-new series just in time for his 30th anniversary celebration. DEADPOOL: BLACK, WHITE, AND BLOOD will be packed with Deadpool's wildest stories to date, all depicted in a prestige black and white format—with a heavy splattering of blood all over! Each action-packed issue will have an all-star lineup of creators teaming up to honor the character's incredible legacy with the kind of chaos and violence that Wade Wilson loves!
Check out artwork from Declan Shalvey below and stay tuned for more information on this exciting series coming your way in August 2021!
TA-NEHISI COATES TO WRITE NEW SUPERMAN MOVIE FOR WARNER BROS.
02/26/21 @ 2:52 pm EST
Source:
Hollywood Reporter
| Categories:
DC
|
Comments
(0) |
E-mail Article
|
Add a Comment
Acclaimed essayist and novelist Ta-Nehisi Coates has been hired to pen the script for a feature reboot of Superman that will be produced by J.J. Abrams.
"To be invited into the DC Extended Universe by Warner Bros., DC Films and Bad Robot is an honor," said Coates. "I look forward to meaningfully adding to the legacy of America's most iconic mythic hero."
"There is a new, powerful and moving Superman story yet to be told. We couldn't be more thrilled to be working with the brilliant Mr. Coates to help bring that story to the big screen, and we're beyond thankful to the team at Warner Bros. for the opportunity," said J.J. Abrams.
According to sources, the project is being set up as a Black Superman story. This is something that the studio has been trying to wrap its head around for months, if not a year or two. Michael B. Jordan tried to develop a Black Superman project when he first arrived at the studio with his deal in 2019, but that did not go very far at the time, according to sources. It is possible that the studio could return to him to star down the line.
This is the first DC feature known to be in development under Abrams' expansive WarnerMedia deal, but he has several DC series in the works for streaming service HBO Max, including
Justice League Dark
and
Constantine
. (via
THR
)
NEW 'BLACK WIDOW' SET PHOTO LOOKS AT SCARLETT JOHANSSON IN ACTION
02/26/21 @ 10:14 am EST
Source:
ComicBook
| Categories:
Marvel
|
Comments
(0) |
E-mail Article
|
Add a Comment
It seems like we could finally be nearing the debut of Marvel Studios's
Black Widow
, as the long-awaited film is set to make its debut this May after multiple delays due to the COVID-19 pandemic.
In addition to offering an action-packed extension of the Marvel Cinematic Universe, the film will serve as the biggest outing yet for Scarlett Johansson's take on Natasha Romanoff/Black Widow -- and now we have a new behind-the-scenes look at what that will entail.
Deborah LaMia Denaver, who serves as a makeup artist on the upcoming film, recently took to Instagram to share a new photo of Johansson in costume on a "blue screen" set. (via
ComicBook
)
Black Widow
is set to be released in theaters on May 7, 2021.
'THE BOYS' STAR KARL URBAN REVEALS FIRST LOOK AT BUTCHER FOR SEASON 3
02/26/21 @ 10:04 am EST
Source:
ComicBook
| Categories:
The-Boys
|
Comments
(0) |
E-mail Article
|
Add a Comment
Production is underway on the third season of
The Boys
for Amazon Prime Video and actor Karl Urban has popped up with a new image of his character Billy Butcher from the new batch of episodes. (via
ComicBook
)
"Hullo hullo Day 1 Shooting @theboystv season 3," Urban wrote on his post. "So good to be back! Massive thanks to all those at @amazonprimevideo @sptv , @theboystv production and our crew who are all working hard & taking every precaution to ensure our continued health and safety. Stay tuned. We got some real goodies lined up for ya !"
Both seasons of
The Boys
are now streaming on Amazon Prime. It's unclear when the third season will premiere.
LEGENDARY SHARES FIRST LOOK AT 'GODZILLA VS KONG' PREQUEL COMICS
02/26/21 @ 10:15 am EST
Source:
Legendary
| Categories:
Godzilla
|
Comments
(0) |
E-mail Article
|
Add a Comment
With the release date of the great kaiju clash set for March 31 in theaters and HBO Max, fans are getting excited about
Godzilla vs. Kong
. Comic books to the rescue!
Legendary Pictures
on social media has shared the first look at the covers for the different kaiju projects including
Godzilla Dominion, Kingdom Kong
, as well as an anthology that collects two prior series in
Godzilla: Aftershock
and
Skull Island: Birth of Kong
which take place within the history of its the "Monster-Verse".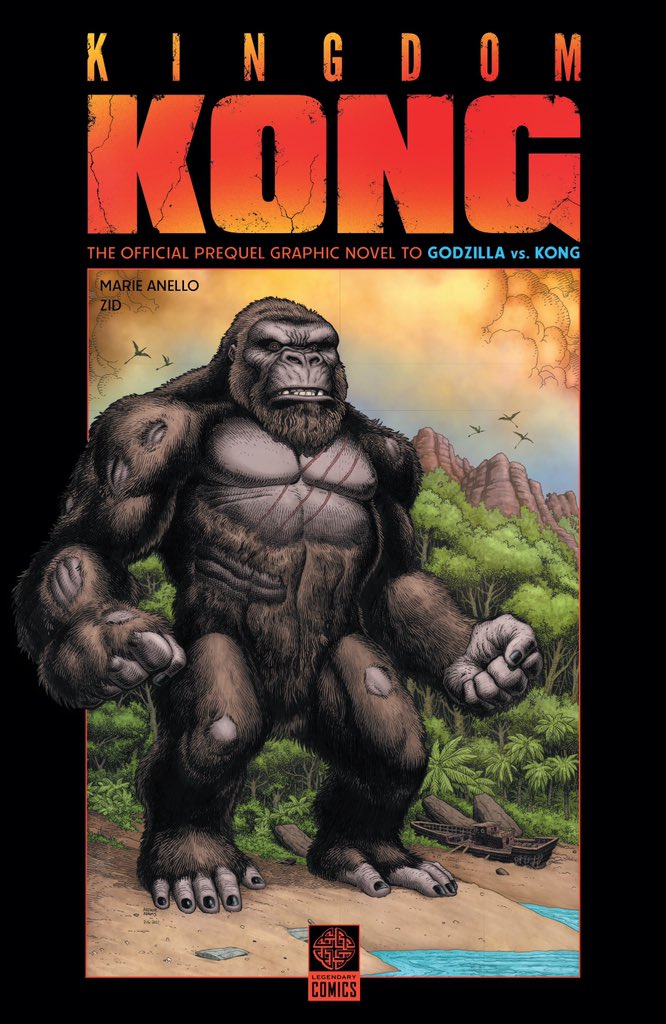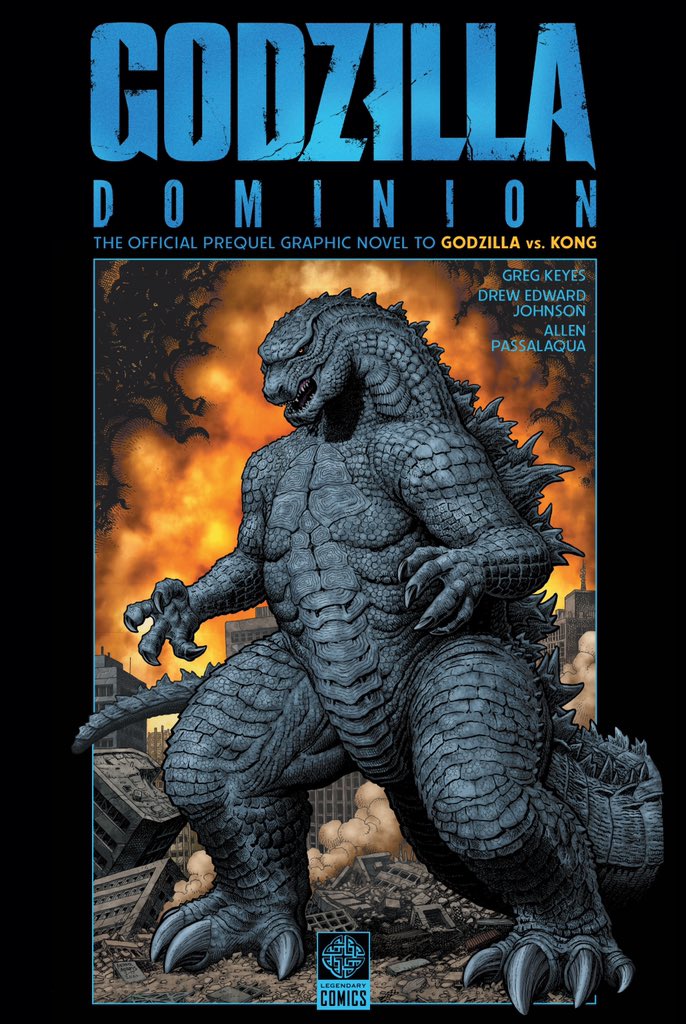 '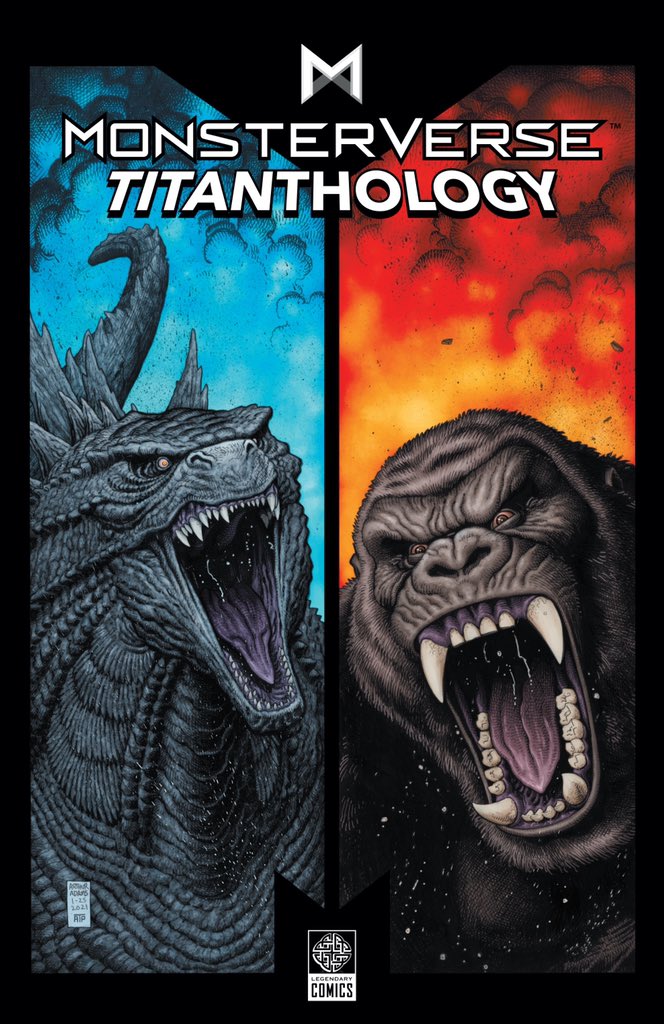 'ANIMANIACS' RENEWED FOR SEASON 3 BY HULU
02/26/21 @ 10:19 am EST
Source:
Deadline
| Categories:
MIsc
|
Comments
(0) |
E-mail Article
|
Add a Comment
Hulu has given an early Season 3 renewal to
Animaniacs,
ahead of its season 2 launch later this year. Hulu has ordered a 10-episode third season of the popular animated series from Steven Spielberg, Amblin Television and Warner Bros. Animation.
The series is coming off a successful first season, garnering the most social mentions of any Hulu Original to date over its opening weekend.
Animaniacs
follows Yakko, Wakko and Dot as they wreak havoc and mayhem in the lives of everyone they meet.
After returning to their beloved home, the Warner Bros. Water Tower, the Animaniacs waste no time in causing chaos and comic confusion as they run loose through the studio and beyond, turning the world into their personal playground. Joining Yakko, Wakko and Dot are fan-favorite characters Pinky and the Brain who will also return to continue their quest for world domination. (via
Deadline
)
MARVEL ANIMATED SERIES 'M.O.D.O.K.' SETS PREMIERE DATE - WATCH TRAILER!
02/26/21 @ 9:44 am EST
Source:
Deadline
| Categories:
Marvel
|
Comments
(0) |
E-mail Article
|
Add a Comment
Deadline
reports that Hulu's new adult animated comedy series
Marvel's M.O.D.O.K.
about the cocky, blockhead villain of the same name, will hit the streaming service on Friday, May 21. Watch the trailer below.
The 10-episode series follows the megalomaniacal M.O.D.O.K. (Patton Oswalt), who long has pursued his dream of one day conquering the world. But after years of setbacks and failures fighting the Earth's mightiest heroes, M.O.D.O.K. has run his evil organization A.I.M. into the ground. Ousted as A.I.M.'s leader, while also dealing with his crumbling marriage and family life, the Mental Organism Designed Only for Killing is set to confront his greatest challenge yet.
Previous Marvel series on Hulu include
Runaways
and
Helstrom.
Trailer:
https://youtu.be/xuzivJRlxNw