SPOTIFY TESTS AUDIOBOOKS WITH 'FRANKENSTEIN,' 'JANE EYRE' AND OTHER LITERARY CLASSICS
01/25/21 @ 9:59 am EST
Source:
Hollywood Reporter
| Categories:
MIsc
|
Comments
(0) |
E-mail Article
|
Add a Comment
Spotify on Monday released a small collection of exclusive audiobook recordings on its platform, a move that signals its interest in continuing to broaden its library of non-music programming,
THR
reports.
The company is characterizing the release as one of many tests that it regularly runs to help it improve its user experience, but in success, the initiative could give it a roadmap for how to take on giants in the space, including Amazon-owned Audible.
The nine audiobooks that are now available on Spotify are all part of the public domain, but the original recordings are exclusive to the streaming platform. David Dobrik narrates Mary Shelley's
Frankenstein
; Forest Whitaker reads Frederick Douglass memoir
Narrative of the Life of Frederick Douglass, an American Slave
; Hilary Swank narrates
The Awakening
by Kate Chopin; and Cynthia Erivo reads Jane Austen's
Persuasion
.
The other titles that Spotify is releasing as part of the collection are Jean Toomer's
Cane
, narrated by Audra McDonald; Charles Dickens'
Great Expectations
, narrated by James Langton; Charlotte Bronte's
Jane Eyre
, narrated by Sarah Coombs; Nella Larsen's
Passing
, narrated by Bahni Turpin; and Stephen Crane's
Red Badge of Courage
, narrated by Santino Fontana.
To accompany the audiobooks, Spotify has commissioned series
Sitting with the Classics on Spotify
, in which Harvard professor Glenda Carpio offers a deep-dive on each book, exploring the history and breaking down the narratives and themes for a modern audience.
'ZACK SNYDER'S JUSTICE LEAGUE' SUPERMAN TRAILER RELEASED
03/05/21 @ 1:50 pm EST
Source:
ComicBook
| Categories:
DC
|
Comments
(0) |
E-mail Article
|
Add a Comment
After a teaser released yesterday and centering on the Dark Knight, today it's the Man of Steel.
Superman (Henry Cavill) sports his black costume and silver glyph in a new image and short clip released via social media. Cavill was the first member of the Justice League to be cast or appear onscreen, originating his version of Clark Kent in 2013's
The Man of Steel
-- a movie that enjoyed a virtual screening that proved to be the setting for the
Zack Snyder's Justice League
announcement last year. The black costume, of course, also debuted in that film -- but only in a dream sequence, first appearing "for real" in the forthcoming release.
The film will spotlight a number of things that were originally planned for Snyder's two
Justice League
movies, including Darkseid, Granny Goodness, and other characters from Jack Kirby's
The New Gods
. Those characters would have interacted quite a bit more with Superman, had Snyder's multi-movie arc for the character played out as expected. (via
ComicBook
)
To see the teaser,
click here
.
FOUR GENERATIONS OF CAPTAIN AMERICA TEAM UP TO CELEBRATE THE HERO'S 80TH ANNIVERSARY
03/05/21 @ 1:40 pm EST
Source:
Marvel
| Categories:
Marvel
|
Comments
(0) |
E-mail Article
|
Add a Comment
Steve Rogers. John Walker. Bucky Barnes. Sam Wilson. In honor of the iconic hero's 80th anniversary, these four heroes who have taken up the mantle of Captain America will team up this June in a brand-new limited series THE UNITED STATES OF CAPTAIN AMERICA.
Written by Christopher Cantwell (
Iron Man
) with art by Dale Eaglesham (
Fantastic Four
), THE UNITED STATES OF CAPTAIN AMERICA will celebrate the character's incredible legacy by bringing together various Captains America from throughout the years for a grand adventure to find Captain America's missing shield and solve the mystery of his masked thief's plan. Along the way, fans will be introduced to fascinating new heroes who have been inspired to follow in Steve Roger's footsteps. Joining Cantwell and Eaglesham will be an all-star lineup of diverse and extraordinary creative teams who will dive even deeper into the origins and motivations of these new shield-bearers in special backup stories, starting with a revolutionary tale by writer Josh Trujillo and artist Jan Balzadua. This intriguing examination of the very concepts that define Captain America will explore the powerful impact the hero has had on the world outside your window.
The incredible saga kicks off when Captain America's shield is stolen. No one understands the value of the shield like those who've wielded it, so Steve Rogers and Sam Wilson set out on a road trip across America to chase down the thief. But instead, they find the Captains, everyday people from all walks of life who've taken up the mantle of Captain America to defend their communities. And for some reason, the shield thief wants them all dead. Can Sam and Steve get to them first?
"It's an incredible gift and definitely a creative challenge to take on the character of Captain America, especially during these unprecedented times in our country's history. With this miniseries we're hoping to explore what the idea of Captain America means at this precise moment—not just on the grand stage of the world—but to everyday and often overlooked communities throughout the United States," Cantwell explained. "This story is ultimately structured like a "road movie," harkening back in ways to old Bob Rafelson and Hal Ashby films, with Steve Rogers (and soon Sam Wilson, and later… other key members in Steve's life) getting to directly interact with those he represents as a symbol and has sworn to protect, but in an up close and personal way he hasn't experienced in a while. I'm extremely excited to show how the idea of Captain America has been conceptualized and translated by various groups in the country, and for me the juice of the story is Cap reconciling so many interpretations OF himself WITH himself, both as a person and as an icon. This kind of cross-country epic is uniquely American and seems like a fantastic way to celebrate the character's legacy right now."
Eighty years ago, industry pioneers Jack Kirby and Joe Simon introduced the world to Captain America and Marvel Comics is proud to commemorate this legendary character's anniversary with this bold new series. Stay tuned for more talent announcements and story details, and don't miss this exciting new chapter in the Captain America mythos when THE UNITED STATES OF CAPTAIN AMERICA hits stands on June 2nd.
NEW YORK CITY CINEMAS REOPEN TODAY AFTER A YEAR
03/05/21 @ 1:34 pm EST
Source:
Deadline
| Categories:
MIsc
|
Comments
(0) |
E-mail Article
|
Add a Comment
New York City, the nation's leading movie market along with still-shuttered Los Angeles, springs back to life Friday after being flattened by Covid-19 for nearly a year.
A pulse was detected in advance ticket sales with a handful of shows selling out at AMC Entertainment's flagship Empire 25 theater in Times Square including a 4:30 p.m.
Tom & Jerry
and evening screenings of
Boogie, Nomadland, Promising Young Woman, Wonder Woman 1984
and
Tenet
— as the Christopher Nolan pic released August 12 bends the laws of time. New releases
Raya and the Last Dragon
and
Chaos Walking
were big sellers on Day One uptown at the AMC Magic Johnson.
One excited customer is NYC mayoral candidate Andrew Yang — he'll will be heading out for a date night to celebrate. "That dinky, and let's be honest, tacky, sign in LA can't mask the fact NYC is the real entertainment capital. So get your popcorn ready, folks, because movie theaters are back in action and it's date night at the Yang household," the former Democratic presidential hopeful said in a press advisory. He'll be hitting the AMC Empire but didn't say which film.
But at 25% capacity — the limit set by Gov. Andrew Cuomo — sold-out shows don't mean what they used to. When Cuomo announced the reopening on February 22, he limited theaters to one out of every four available seats and no more than 50 people. That's a lot of X's on the seating chart. If you reserve at an AMC, the system automatically blocks out the seats on either side.
As vaccines roll out with increasing efficiency and Covid-19 cases fall in New York (and nationally), some in the industry think New York City could raise the 25% capacity to 50% relatively soon – maybe May or June. Theaters in the rest of New York State are already open at 50% capacity. (via
Deadline
)
'SUPERMAN AND LOIS' TEMPORARILY MOVES OFF SCHEDULE DUE TO PREVIOUS COVID-19 PAUSE, 'SUPERGIRL' FLIES IN TO HELP
03/05/21 @ 1:27 pm EST
Source:
Deadline
| Categories:
DC
|
Comments
(0) |
E-mail Article
|
Add a Comment
Deadline
reports that The CW's Superman & Lois is coming off The CW schedule temporarily after being impact by Covid-19.

The show will take a break after its fourth episode and will return for new episodes and to finish up the season on May 18.

Meanwhile, Supergirl will premiere its sixth and final season on Tuesday March 30 in that same timeslot.

Superman & Lois, which films in British Columbia in Canada, has been previously impacted by a positive test and shut down production temporarily. As a result of the schedule change, The CW will now air People Presents: Harry & Meghan's American Dream on Thursday March 25 at 8pm.
THE SQUADRON SUPREME TAKE OVER IN NEW 'HEROES REBORN' COVERS BY CARLOS PACHECO
03/05/21 @ 1:23 pm EST
Source:
Marvel
| Categories:
Marvel
|
Comments
(0) |
E-mail Article
|
Add a Comment
This May, HEROES REBORN will welcome readers to a world without Avengers! Rising up to take their place as Earth's Mightiest Heroes will be the Squadron Supreme in a startling new vision of the Marvel Universe brought to you by super hero masterminds Jason Aaron and Ed McGuiness. Get your first glimpse at the fascinating history behind this highly-anticipated saga in all-new variant covers by acclaimed artist Carlos Pacheco. These revealing covers offer exciting hints at the backstories behind the Squadron Supreme as well as the dangerous new threats they'll be facing! Look for them on your favorite titles throughout the month of April.
"The new Squadron Supreme of America have been a big part of my Avengers run almost since the beginning, and that has all been leading to this," Aaron said. "As militantly-nationalist, government-sponsored heroes operating out of Washington D.C., they've been calling themselves 'America's Mightiest Heroes' for a while now. In Heroes Reborn, they become much more. In this world where the Avengers never formed, the Squadron are now and have forever been Earth's Mightiest Heroes."
Check them out below and keep a lookout for more exciting news about HEROES REBORN!
'WANDAVISION' FINALE CRASHES DISNEY+
03/05/21 @ 7:48 am EST
Source:
Hollywood Reporter
| Categories:
Disney
|
Comments
(0) |
E-mail Article
|
Add a Comment
Disney+ crashed for some users during the early morning hours Friday as throngs of fans attempted to watch the
WandaVision
season finale.
Screenshots from irked fans posted to social media showed their screens with a message reading: "We're sorry, but we cannot play the video you requested. Please try again. If the problem persists, contact Disney+ Support (Error Code 39)."
Downdetector, a site that tracks outages at major websites and streaming platforms, reported a huge spike in user-generated reports of Disney+ experiencing technical problems just after midnight Pacific Time. Downdetector tracked most of the problems for users located on the West Coast.
The finale of the Marvel Studios show starring Elizabeth Olsen, Paul Bettany and Kathryn Hahn became a hot commodity after Olsen alluded in an interview to an upcoming shocking guest appearance. Ever since, fans have been debating who the character could be, with many going back to comic storylines to prove their ventured guesses.
Friday's finale marked the second time that
WandaVision
crashed Disney+, which has nearly 95 million subscribers around the world. Many fans have made it a point to stream the show the moment the new episode drops at midnight PT. (via
THR
)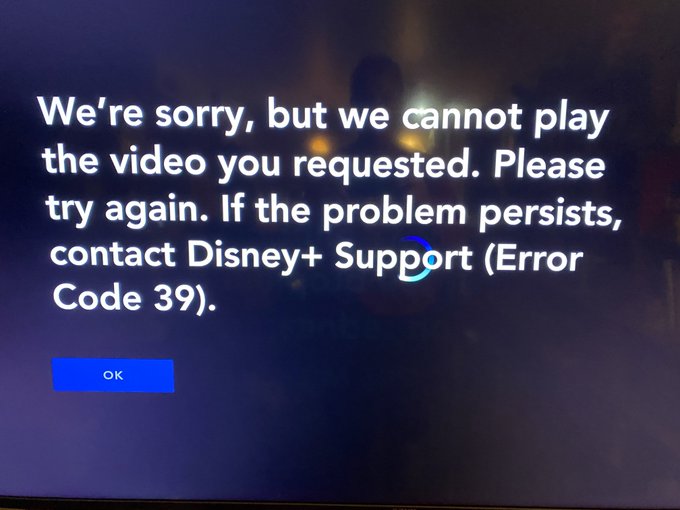 NEW 'STAR TREK' MOVIE IN THE WORKS FROM 'FEAR THE WALKING DEAD' WRITER KALINDA VAZQUEZ
03/05/21 @ 1:07 am EST
Source:
Variety
| Categories:
Star Trek
|
Comments
(0) |
E-mail Article
|
Add a Comment
Boldly going where only men have gone before,
Fear the Walking Dead
co-executive producer Kalinda Vazquez is writing an original Star Trek movie for Paramount Pictures, with J.J. Abrams' Bad Robot producing. Should the film get a greenlight, Vazquez would be the first woman ever to pen a Star Trek feature.
There are no details yet on the nature of Vazquez's approach, including whether it would include any previously established Star Trek characters. But Vazquez has recently written episodes of the burgeoning galaxy of Trek TV series now streaming on Paramount Plus.
In 2019, she wrote "Ask Not," an episode of
Star Trek: Short Treks
in which Capt. Christopher Pike (Anson Mount) tests a Starfleet cadet. And in 2020, Vazquez wrote the teleplay for "Terra Firma, Part 2," an episode of
Star Trek: Discovery
set almost entirely in the Mirror Universe, in which the benevolent Federation is instead the bloodthirsty Terran Empire.
Vazquez's Star Trek project is the latest in a string of Trek features still under development at Paramount. (via
Variety
)
'THE MUTANTS': MARVEL STUDIOS REPORTEDLY MOVING TO BRING X-MEN INTO THE MCU
03/05/21 @ 7:49 am EST
Source:
The Illuminerdi
| Categories:
Marvel
|
Comments
(0) |
E-mail Article
|
Add a Comment
The Illuminerdi
is reporting of a Marvel Studios-led project produced by Marvel CCO Kevin Feige entitled
The Mutants.
It's currently being developed as a feature film and is intended to be a reboot of the X-Men franchise.
After over a dozen movies produced by 20th Century Fox, Marvel Comics' mutants are finally taking their rightful place on-screen in the Marvel Cinematic Universe. With so little information at this time, it's hard to pin down the capacity in which these exciting characters will arrive, but it's such an exciting event knowing that the project is indeed in development.
Feige has only mentioned the mutants in passing over the past couple of years since the Fox/Disney merger. Although their inclusion in the MCU was always assumed to happen, nothing such as this has been put out into the world until now.
DF News will update you on the X-Men's entry into the MCU as information becomes available.
'CAPTAIN MARVEL 2'S ORIGINAL VILLAIN WAS REPORTEDLY KORVAC
03/05/21 @ 12:48 pm EST
Source:
CBR
| Categories:
Marvel
|
Comments
(0) |
E-mail Article
|
Add a Comment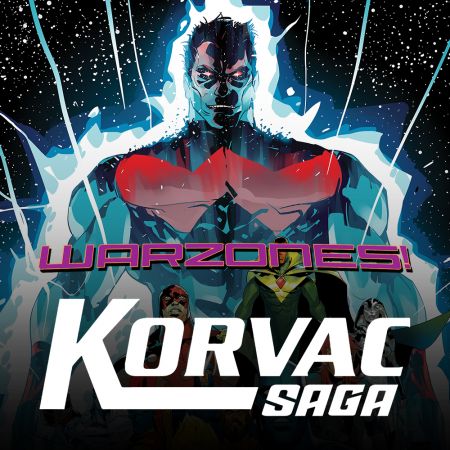 The original script for
Captain Marvel 2
was set to feature one of the Avengers' most powerful adversaries as the film's lead villains.
According to
That Hashtag Show,
the original script by Anna Boden, Ryan Fleck, and Nicole Perlman featured Michael Korvac as its main villain. The script was rewritten by
WandaVision
staff writer Megan McDonnell, though
That Hashtag Show
notes that both Korvac and Monica Rambeau were characters that made it to McDonnell's draft.
Captain Marvel 2
has begun to fill out its cast, with Zawe Ashton portraying the main villain and Marvel Studios reportedly looking for an actor in the vein of Michael B. Jordan or John Boyega to fill a role. Teyonah Parris and Iman Vellani will also reprise their roles in the film as Monica Rambeau and Kamala Khan, respectively. (via
CBR
)
The film arrives in theaters Nov. 11, 2022.
'PENNYWORTH': SNEAK PEEK OF WINTER PREMIERE
03/05/21 @ 1:08 am EST
Source:
TV Line
| Categories:
DC
|
Comments
(0) |
E-mail Article
|
Add a Comment
Lucius Fox hopes that some cool toys can get him out of a hot spot in this sneak peek from the return of Epix's
Pennyworth
, airing this Sunday, March 7 at 9/8c.
When last we turned into the Batman pre-prequel series, our first look at Lucius Fox (played by
His Dark Materials
' Simon Manyonda) saw him witnessing a small test of Colonel John Salt's deplorable and deadly Project Stormcloud "military project," at Raven Union HQ.
In Sunday's winter/midseason premiere — titled "The Bleeding Heart" and kicking off this season's final six episodes — while Alfred and Daveboy (played by Jack Bannon and Ryan Fletcher) run one last job for Gully (James Purefoy), in order to buy tickets to America, tensions ratchet up at Raven Union HQ between Lord Harwood (Jason Flemyng) and his lieutenants. (via
TV Line
)
Sneak peek vid:
https://youtu.be/hlTtQERBHuQ