RED SONJA IS IMMORTAL! IN NEW SERIES FEATURING ARTHURIAN MYTHOS BY DAN ABNETT
01/20/22 @ 7:45 pm EST
Source:
Dynamite
| Categories:
Red Sonja
|
Comments
(0) |
E-mail Article
|
Add a Comment
Acclaimed comics and prose scribe Dan Abnett returns to the mythos of King Arthur Pendragon, Excalibur, the Knights of the Round, and more, and takes Red Sonja along with him in the new title
Immortal Red Sonja
launching this April.
Red Sonja is of course no stranger to worlds of fantasy and fable, but in her latest upcoming series, she'll be coming face to face with some of the foundational players of the genre. She finds herself cursed by a mysterious chainmail shirt and seeks out the counsel of the legendary wizard Merlin. This take on her costume will be familiar to fans of the character, as homage back to her very first appearance as depicted by Barry Windsor-Smith.
Artist Alessandro Miracolo is on board for the series to depict this iconic look and Sonja's exciting quest. As a fan first and now professional artist who grew up on the classic artists of Windsor-Smith, John Buscema, and more, he's excited to tackle this design for the character following his acclaimed contributions to previous Sonja stories. Writer Dan Abnett meanwhile marks his return to the Arthurian mythos, going back decades to his early
Knights of Pendragon
series for Marvel.
Sonja will be meeting not only Merlin, but other characters from the lore, and she'll be pursued by the infamous Green Knight. This mysterious character from the stories has been depicted in so many ways through the years, including in a recent critically acclaimed film, and this creative team will have their own take in his complicated dynamic with the She-Devil with a Sword.
"It's worth saying that this isn't just an arbitrary shift - just taking her and dumping her in a different fantasy realm," said writer Dan Abnett. "The shift is all part of the metastory: she's been magically sent into these new lands to perform a quest, and that ties very much into Arthurian lore, but she'll meet many other elements of folklore on the way. We're giving it a very cool, authentic, and realistic edge too. Forget the glossy Hollywood version, this is a grim and savage vision of what it would have been like if it had really happened."
Abnett is also setting up the story for the opportunity to explore other elements of fantasy canon, beyond the world of King Arthur and company.
Artist Miracolo added, "Luckily I'm a fan of the sword and sorcery genre, but talking to Dan and his idea of bringing Red Sonja into medieval fantasy, it's fantastic. I love those tales combining two fantastic worlds - it's really stimulating. I am watching films and reading stories that can give me ideas for my art."
To mark the occasion of this brand new title and the return of a historic design for the character, Dynamite and editor Nate Cosby have called upon a regiment of valiant cover artists. David Nakayama, Junggeun Yoon, Joseph Michael Linsner, Sean Izaakse, and a cosplayer have answered the call.
IMMORTAL RED SONJA #1
is solicited in Diamond Comic Distributors' February 2022 Previews catalog, the premier source of merchandise for the comic book specialty market, and slated for release in April 2022. Comic book fans are encouraged to preorder copies of the issue with their local comic book retailers. It will also be available for individual customer purchase through digital platforms courtesy of Comixology, Kindle, iBooks, Google Play, Dynamite Digital, ComicsPlus, and more!
NETFLIX TO TEASE GUILLERMO DEL TORO'S 'PINOCCHIO,' KID CUDI'S 'ENTERGALACTIC' AT FIRST ANNECY SHOWCASE
05/25/22 @ 10:24 am EST
Source:
Variety
| Categories:
MIsc
|
Comments
(0) |
E-mail Article
|
Add a Comment
Guillermo del Toro's "Pinocchio" and Kid Cudi's "Entergalactic" are among the titles that will be teased at Netflix's inaugural Annecy International Animation Film Festival showcase next month,
Variety
reports.
The streamer is also bringing masterclasses and the world premiere of Chris Williams' sea monster adventure "The Sea Beast," starring Karl Urban and Dan Stevens, to the festival, which takes place in France.
Netflix's showcase will offer an exclusive first look at del Toro's upcoming stop-motion adaptation of "Pinocchio," with the filmmaker attending in person to discuss the project, as well as the first look at "Entergalactic," the adult animated project from Kid Cudi (AKA Scott Mescudi) and Kenya Barris, which is based on Cudi's album of the same name.
The showcase will also include a behind-the-scenes look at David Fincher's "Bad Travelling," which will be included in vol. 3 of Tim Miller's series "Love, Death + Robots" as well as glimpses of "The Sea Beast," Henry Sellick's "Wendell & Wild," "My Father's Dragon," "The Magician's Elephant," Hiroyasu Ishida's "Drifting Home," "Nimona," "Spirit Rangers" and Everett Downing and Patrick Harpin's "My Dad The Bounty Hunter."
Netflix also has a number of projects screening as part of the festival's competition: "Arcane," "The Cuphead Show!," "The House," "Human Resources," "Robin Robin" and "We the People" are all Official Selections.
NEW 'INTERVIEW WITH THE VAMPIRE' TEASER RELEASED
05/25/22 @ 10:06 am EST
Source:
AMC
| Categories:
MIsc
|
Comments
(0) |
E-mail Article
|
Add a Comment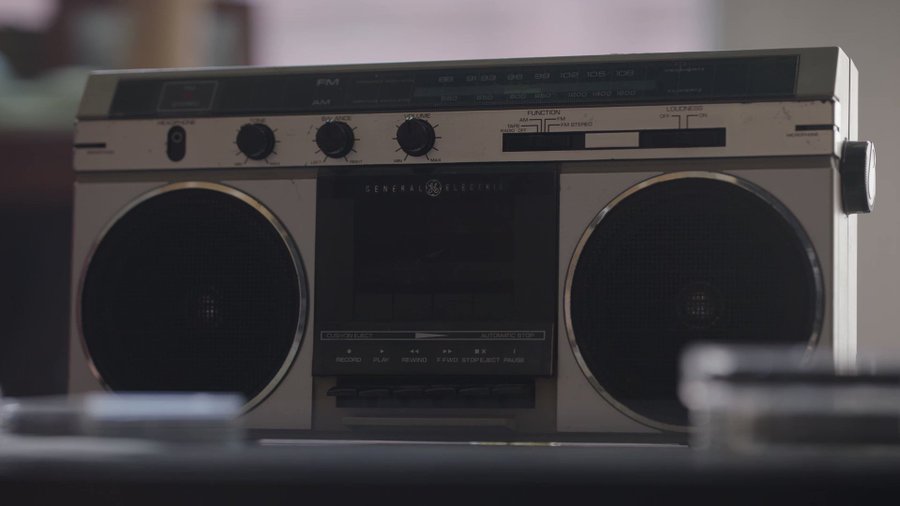 AMC
has released a new teaser for its upcoming
Interview With the Vampire
series.
The new teaser was shared to the series' official Twitter account.
Interview With the Vampire
is expected to debut on AMC and AMC+ this fall and stars Sam Reid as Lestat de Lioncourt and Jacob Anderson as Louis de Pointe du Lac from the novel by Anne Rice of the same name.
Teaser:
https://twitter.com/i/status/1528915644208537600
'LUCIFER' CREATOR RESPONDS TO BACKLASH AFTER RECASTING TOM ELLIS' CHARACTER FOR 'THE SANDMAN'
05/25/22 @ 9:56 am EST
Source:
Hello Magazine
| Categories:
MIsc
|
Comments
(0) |
E-mail Article
|
Add a Comment
Author Neil Gaiman has responded to the backlash surrounding the casting of Lucifer Morningstar in Netflix's adaptation of his graphic novel series,
The Sandman
, and revealed why it was never in the cards to bring back Tom Ellis.
After a fan on Twitter quizzed Gaiman as to why the Ellis hadn't been brought back to reprise his role, writing: "And you couldn't have asked Tom Ellis why?" the creator explained all.
In response, he wrote: "Because his Lucifer, while inspired by the Lucifer in
Sandman
, is so far away in terms of
Sandman
continuity by the end of
Lucifer,
that it's easier on everyone to go back to the version in the [DC] comic.
"And this way, you don't know what our Lucifer is going to do," he added before concluding his post by stressing that there was no love lost between him and the Brit actor. "Tom's is lovable."
Gaiman's reply should put to bed the debate over
Game of Thrones
star Gwendoline Christie's casting as Lucifer in the upcoming
Sandman
adaptation, which has been raging on ever since the actress was first announced back in October 2021.
She will make her debut on the series alongside stars Tom Sturridge, Jenna Coleman and David Thewlis when the show makes its debut on Netflix later this year. (via
Hello Magazine
)
IT'S 'BATMAN VS. ROBIN' IN MARK WAID & MAHMUD ASRAR'S DC EVENT SERIES
05/24/22 @ 10:56 pm EST
Source:
ComicBook
| Categories:
DC
|
Comments
(0) |
E-mail Article
|
Add a Comment
Bruce Wayne is going to come to blows with his son, Damian Wayne, in a new limited series this fall.
Batman vs. Robin
is a five-issue series from writer Mark Waid, artist Mahmud Asrar, and colorist Nathan Fairbairn debuting in September. The event spins out of Waid's current run on
Batman/Superman: World's Finest
with artist Dan Mora, while also tying into the concluding "Shadow War" crossover between Joshua Williamson's
Batman
,
Robin
, and
Deathstroke
series. Each part of
Batman vs. Robin
features five oversized issues, and also involves the Devil Nezha from
World's Finest
.
"What I can say is that the first arc of
World's Finest
is, was, and always has been, designed deliberately to lead into what is going to be
Batman vs. Robin
," Waid teased. "What I was trying to do with Batman versus Robin was try to take them into a realm that I'm not used to seeing them in, which is dark magic sorcery, rather than science, rather than logic and detective stuff. We've seen Batman and sort of peripheral magic, but I want to get into the down and dirty of it."
Mahmud Asrar is a former Marvel Young Guns artist – now known as Marvel Stormbreakers – who is making his return to DC after nine years at Marvel. Waid and Asrar collaborated on 2015-2016's
All-New, All-Different Avengers
. (via
ComicBook.com
)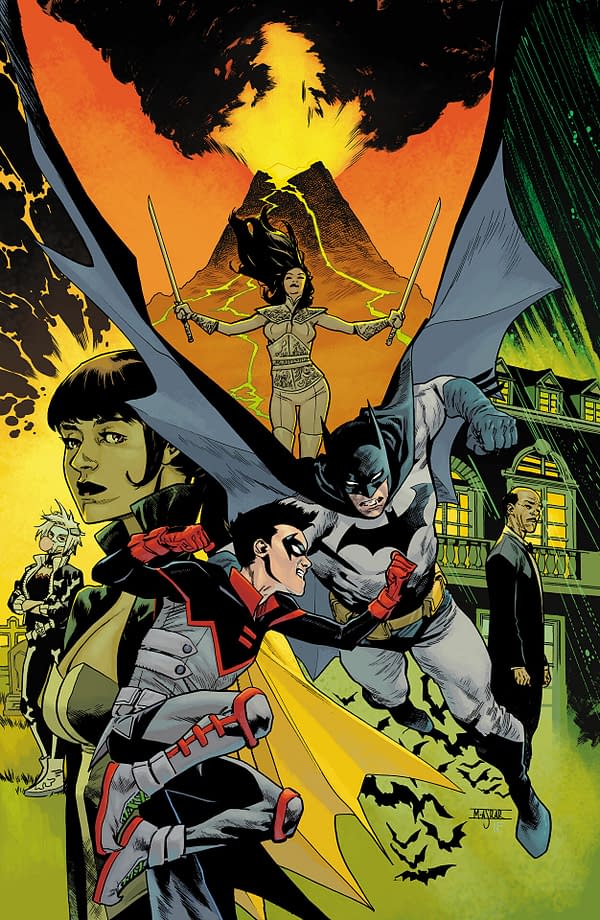 'GHOSTBUSTERS: AFTERLIFE'S CELESTE O'CONNOR JOINS SONY'S MARVEL MOVIE 'MADAME WEB'
05/24/22 @ 10:46 pm EST
Source:
Variety
| Categories:
Marvel
|
Comments
(0) |
E-mail Article
|
Add a Comment
"Ghostbusters: Afterlife" actor Celeste O'Connor has been cast in "Madame Web," an upcoming installment in Sony's Universe of Marvel Characters.
O'Connor's role has not been announced. They will appear in the comic book adventure alongside Dakota Johnson, who is playing the title character, as well as Sydney Sweeney of "Euphoria" fame.
The movie will serve as an origin story for Madame Web, a clairvoyant whose psychic abilities allow her to see within the spider world itself. In the Marvel comics, Madame Web is a paralyzed, elderly woman with myasthenia gravis, a chronic autoimmune disorder requiring her to connect to a life support system resembling a spider web. Her supernatural abilities prove to be greatly beneficial to Spider-Man and his fellow arachnid allies, like Spider-Woman. Given her condition, though, she's never battled villains herself.
"Madame Web" is Sony's first modern comic book adaptation to feature a woman in the headlining role. It is one of several Spider-Man-related spinoffs in Sony's pipeline, including "Kraven the Hunter," featuring Aaron Taylor-Johnson and Ariana DeBose. (via
Variety
)
JEAN GREY GRABS THE SPOTLIGHT IN ARTGERM'S 'X-MEN: HELLFIRE GALA' #1 COVER
05/24/22 @ 10:39 pm EST
Source:
Marvel
| Categories:
X-Men
|
Comments
(0) |
E-mail Article
|
Add a Comment
Mutantkind is set to send shockwaves through the Marvel Universe yet again in this year's HELLFIRE GALA! A night overflowing with heavy drama, surprise guests, and game-changing revelations, the event will take place in July's X-MEN: HELLFIRE GALA #1, a giant-sized one-shot will be written by current X-Men writer Gerry Duggan along with an all-star lineup of artists: Kris Anka, Russell Dauterman, Matteo Lolli and C.F. Villa. A Marvel Comic of such magnitude wouldn't be complete without an incredible variant cover from artist Stanley "Artgerm" Lau! The mega-popular cover artist depicts Jean Grey in her now iconic Hellfire Gala outfit from last year, ready to announce the new team of X-Men!
At last year's gala, mutants changed the face of the solar system, terraforming Mars and claiming it for mutantkind. Don't dare miss this issue to see what comes next! Check out the cover below and stay tuned for more news about X-MEN: HELLFIRE GALA #1, including an exciting sneak peek!
BOX OFFICE: 'TOP GUN 2' TARGETS CAREER-BEST OPENING FOR TOM CRUISE
05/24/22 @ 10:32 pm EST
Source:
Hollywood Reporter
| Categories:
MIsc
|
Comments
(0) |
E-mail Article
|
Add a Comment
Fire up the jets.
After two years of being grounded by the coronavirus pandemic,
Top Gun: Maverick
is finally flying into theaters over Memorial Day weekend following a headline-grabbing, global marketing blitz that saw a tireless Tom Cruise transform into the showman of the moment as he made stops at a world premiere in San Diego, the Cannes Film Festival, a Royal-sponsored screening in London and another premiere in Japan.
The release of the long-awaited sequel to the iconic 1986 movie is poised to be a defining moment for the box office recovery, which so far has been largely fueled by superhero fare.
Top Gun 2
is easily headed for the biggest opening of Tom Cruise's career at the domestic box office, with a four-day gross of at least $92 million, according to official tracking. And that's a conservative estimate. Many pundits believe the critically acclaimed sequel could soar well north of $100 million domestically, but tracking — one of Hollywood's favorite pastimes — has become fraught in the pandemic era. Exhibitors are especially bullish on the pic, and are even thinking $125 million-plus.
Part of the problem in this instance: there's no way of knowing whether older consumers will set aside their caution and rush out to see the $170 million-plus movie on the first weekend. And while
Top Gun 2
certainly hopes to play to younger audiences, it is nevertheless a follow-up to a 36-year-old property. (via
THR
)
SAMUEL L. JACKSON JOINS CHRIS PRATT IN 'GARFIELD' ANIMATED FEATURE
05/24/22 @ 10:27 pm EST
Source:
Hollywood Reporter
| Categories:
MIsc
|
Comments
(0) |
E-mail Article
|
Add a Comment
Samuel L. Jackson is set to join Chris Pratt in Alcon Entertainment's upcoming animated theatrical motion picture based on the iconic comic strip
Garfield,
THR
reports.
Jackson will play a brand-new character, Garfield's father, Vic. The veteran Hollywood actor is best known for movie hits like
Jurassic Park
, the
Star Wars
prequel trilogy,
Goodfellas, Coming to America, Menace II Society
and
Pulp Fiction.
Pratt was earlier announced to voice the lasagna-loving, Monday-hating comic strip feline Garfield in the new animated movie based on a script written by David Reynolds and directed by Mark Dindal. Sony Pictures is distributing globally (excluding China).
Created by cartoonist Jim Davis, the
Garfield
comic strip debuted in June 1978 and follows the cynical and lazy orange cat and his interactions with his owner, Jon Arbuckle, and fellow pet Odie, the lovable dog.
MARVEL STAYS FAMILY-FRIENDLY, ERASES VIOLENT SCENE FROM MCU SERIES
05/24/22 @ 1:02 pm EST
Source:
Inside the Magic
| Categories:
Marvel
|
Comments
(0) |
E-mail Article
|
Add a Comment
Oscar Isaac's
Moon Knight
almost had a brutal end for Episode 1 that was cut so that Marvel could continue to be safe under Disney's "family-friendly" umbrella.
While the whole series is now available to watch on Disney+, fans were really excited to see what Isaac would do with the relatively unknown super hero.
Moon Knight
was Marvel's first big focus on mental health as Moon Knight struggles with Dissociative Identity Disorder. In the series, Isaac plays three roles — Steven Grant, Marc Spector, and Jake Lockley — who is guided by the Moon God, Khonshu.
While the series does delve a bit into Egyptian mythology and gives fans some great action, something that was lacking from the series was the brutal fights that were promised by Marvel. Some fans have wanted the MCU to get bloody for a long time and be like the Netflix Marvel shows, but it seems that Disney can't fully commit to doing this just yet.
Even with Parental controls now on Disney+ and testing out censorship on some graphic scenes, reports
Inside The Magic
, Marvel decided to remove any trace of the brutal fights that were promised. Beforehand, fans would've thought that there were no crazy fight sequences in
Moon Knight
, but the stunt double for Moon Knight revealed that the first episode originally had a large fight between the Jackal and the caped hero.
Some fans are reportedly finding this disappointing with worries of this policy ruining Jon Bernthal's Punisher and Ryan Reynolds' Deadpool by playing it too safe.
DISNEY+ RELEASING 'MS. MARVEL' SPECIAL AHEAD OF EPISODE 1
05/24/22 @ 1:07 pm EST
Source:
The Direct
| Categories:
Marvel
|
Comments
(0) |
E-mail Article
|
Add a Comment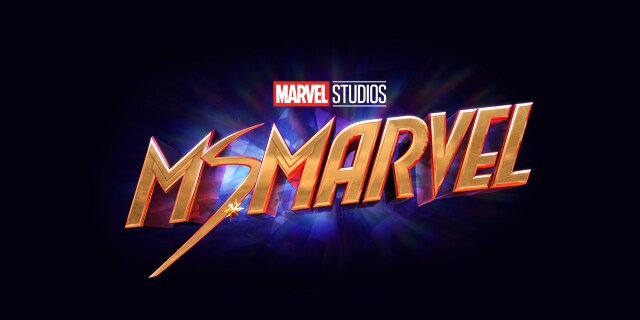 The Direct
reports that Marvel Studios will be releasing a documentary special for its upcoming Disney+ series
Ms. Marvel
, separate from the usual
Assembled
episodes that come after each MCU show finishes its run.
The special will be titled
A Fan's Guide to Ms. Marvel
and is set to hit the service on Wednesday, June 1. The documentary short will give fans "an exclusive look behind the groundbreaking original series," and will also "[feature] interviews with its award winning filmmaking team and... the show's captivating star."
This is the first time that Marvel Studios will have released a behind-the-scenes special for one of its upcoming Disney+ originals before it comes out. Usually, a similar special would air shortly after a series finale in the form of the studios'
Assembled
label.
So why the change here? Well, it could signal that Marvel Studios may not be too confident in the show's popularity or performance, so they want to try and get the
Ms. Marvel
name out there more than usual.
On the other hand, it could be the start of a new tradition and will become a permanent trend for projects going forward. It's also worth noting that this new documentary special is roughly half the length of a normal one would be.
Ms. Marvel
hits Disney+ on June 8.