'BATMAN: THE DARK KNIGHT' BY TOM TAYLOR AND ANDY KUBERT DEBUTS APRIL 13
01/15/21 @ 9:25 am EST
Source:
DC Comics
| Categories:
DC
|
Comments
(0) |
E-mail Article
|
Add a Comment
New Bat-Villains! New Bat-Allies! A thrilling overseas adventure for the Dark Knight begins with the launch of DC's
Batman: The Dark Knight
on April 13!
Batman: The Dark Knight
 will take a seasoned Batman—a lifetime of broken bones but not a broken spirit—out of Wayne Manor and on a harrowing, action-packed European quest in a new six-issue miniseries with superstar creators Tom Taylor (
DCeased, Suicide Squad
) and Andy Kubert (
Batman: The Dark Knight-The Master Race, Superman: Up in the Sky
) at the helm! DC's Dark Knight returns this April!
"I will leap at any chance to tell a Batman story at any time," said Taylor, "but teaming up with a legend like Andy Kubert for a Batman tale is a dream and an honor. I have Andy's
Dark Knight
statue sitting on my desk, so I can see exactly how his Batman is larger than life."
"This series is a different take on the character than I had done before," said Kubert. "Every story that I have done with Batman has been different in tone, and the art takes on a life of its own as the story dictates.
Batman and Son
,
Whatever Happened to the Caped Crusader
and
Dark Knight III-The Master Race
along with Flashpoint Batman, had their own look and feel for that particular story.
Batman: The Dark Knight
is no different."
But how does this Batman story begin? A horrific tragedy in the United Kingdom sends a very personal and deadly message to the Dark Knight—one that will draw Batman out of Gotham City to investigate! From the moment he lands in Europe, Batman will face a challenging investigation, unheard-of adversaries, and find the assistance of a partner once more—all in the hunt for the villain known as Equilibrium! And what does "BATMAN 147" mean to Bruce Wayne when it appears after a deadly plane crash—is it a clue, or a riddle? Or just another trap for the Batman?
"When editor Ben Abernathy and Andy came to me with an idea for a world-weary Batman leaving Gotham for Europe," continued Taylor, "I immediately thought of the great stories I'd read of an older, cynical Batman. But the challenge was finding the call to adventure for a Batman who's a little more jaded. Fortunately, I already had something up my sleeve. I actually pitched a Batman idea to Ben Abernathy all the way back in 2012 and, nine years later, we were able to find a place for this in
Batman: The Dark Knight
. The idea was about taking something away from Batman that no one's ever tried to take before. And from that, a new, unique Batman villain was born. It's all about Equilibrium."
"When Ben and I had discussed making this Batman larger than life, we knew we had to have a writer that could deliver that type of story," said Kubert. "Tom Taylor has proven himself, especially with
DCeased
and
Suicide Squad
, that he was it. What he has crafted here will be a story for the ages."
And who is Batman's new partner? All signs point to Knight or Squire (from the pages of
Batman Incorporated
) to help Batman crack this case, but who are the people behind these aliases, and how much will an aging Bruce Wayne be able to help them with cracked ribs, or a dislocated shoulder, or the pain associated with being Batman in the first place? When will enough be enough for the Dark Knight?
"Andy's Batman never skipped leg day," concluded Taylor "His legs are like tree trunks. He's a bit older, he's a little slower, but he's efficient. He's muscle and bulk and power and he moves like a battering ram. He interacts a little like a battering ram too. He's singularly focused. He has a mission, and he won't be pushed off track by hordes of attackers…or even Andy's terrifying Gentleman Ghost. While this is about an older Dark Knight, we also had an opportunity to flashback to his past, to see a younger Bruce Wayne in training in a way never expanded on before."
"
Batman: The Dark Knight
's Batman is hardened and thick," added Kubert. "The years and battles have caught up with him. As he walks, you can hear him creak like an old rusted gate that needs to be oiled. And Tom writes it all so perfectly."
DC's
Batman: The  Dark  Knight
 #1 (of 6), written by Tom Taylor with art, cover and card stock variant cover by Andy Kubert and Brad Anderson, along with a 1:25 card stock variant cover by Riccardo Federici, arrives on April 13 with an extra-sized 26-page debut story!
ANIMATED MUSICAL ABOUT DEMON HUNTING K-POP GIRL GROUP IN THE WORKS
03/08/21 @ 3:19 pm EST
Source:
Variety
| Categories:
MIsc
|
Comments
(0) |
E-mail Article
|
Add a Comment
Variety
reports that Sony Pictures Animation is developing a new musical movie about a pack of female K-Pop stars who slay evil spirits in between gigs.
K-Pop: Demon Hunters
is underway at the Oscar-winning studio behind
Spider-Man: Into the Spiderverse
, from directors Maggie Kang and Chris Appelhans.
Kang, whose credits include
The Lego Ninjago Movie
, is mounting the project as an homage to her Korean pride and the wildly popular K-Pop music she grew up with. The movie is described as an action adventure that follows a world-renowned girl group, as they balance their lives in the spotlight with their secret identities as demon hunters. It will be set against a colorful backdrop of fashion, food, style and music.
A release timetable was not immediately set.
AMERICA'S FIRST FEMALE DETECTIVE STARS IN 'BETTER ANGELS'
03/08/21 @ 3:10 pm EST
Source:
BOOM! Studios
| Categories:
MIsc
|
Comments
(0) |
E-mail Article
|
Add a Comment
BOOM! Studios today announced a brand new original graphic novel BETTER ANGELS: A KATE WARNE ADVENTURE, from Emmy and Eisner Award-winning writer Jeff Jensen (HBO's
Watchmen, Green River Killer: A True Detective Story
) and acclaimed artist George Schall (
Made In Korea
), inspired by the true story of Kate Warne, America's first female detective, and her singular achievement—thwarting a plot by Confederate radicals to kill Abraham Lincoln.
In 1861, America is at a crossroads. Abraham Lincoln, the man tasked with healing the nation, and his family are the targets of a conspiracy to assassinate them. Their safety – and the future of the American experiment – hinges on the success of a new kind of lawman, known by a word still novel in the culture: detective.
But there was only one detective whose extraordinary cleverness, versatility and mystery made them a singular individual who could save the Lincolns. Her name was Kate Warne. This is the true story of America's first woman detective, who saved the life of her country's greatest president and changed the course of history forever.
Jeff Jensen is a writer based out of Lakewood, California, best known for his work as a writer and story editor on HBO's
Watchmen
, earning Hugo and Nebula nominations, and a writer and executive producer on the 2015 film
Tomorrowland
. His 2011 graphic novel
Green River Killer: A True Detective Story
, which dramatized the life and career of his father, Detective Tom Jensen, won the Eisner Award for Best Reality-Based Work. He spent nineteen years at Entertainment Weekly magazine as senior writer, critic, and verbose recapper of TV shows.
"When I first stumbled upon the story of America's first female professional detective and her greatest claim to fame, I wanted to know the answer to a burning question: how did a woman from a small town in upstate New York in the mid-1800s grow up and get THAT job?" said Jensen. "BETTER ANGELS is an answer to that question in the form of a historical fiction adventure that challenges some of this country's self-serving myths that all too often pass for history."
George Schall is a comic book artist/writer from São Paulo, Brasil, whose works have been published by BOOM! Studios, Image Comics, Dark Horse, IDW, Humanoids Inc and others including himself as a self-publishing author. His latest works include the sci-fi miniseries
Made in Korea
(Image Comics) and the family comedic drama
Chasing Echoes
(Humanoids Inc). He currently lives in Barcelona and can be found online on Twitter and Instagram @georgeschall, as well as streaming his work and trying to develop a full beard at Twitch.tv/george_schall.
"I can't wait for people to dive into Kate's world of conspiracies and intrigue and wholesome companionship! I'm completely enamored by Jeff's character work in this book: it's fun, deep, emotional, thoughtful, daring! I'm sure everyone will love it too," said Schall.
BETTER ANGELS: A KATE WARNE ADVENTURE is the latest release from BOOM! Studios' award-winning Archaia imprint, home to inspiring graphic novels such as
Slaughterhouse-Five
by Kurt Vonnegut, Ryan North, and Albert Monteys;
The Sacrifice of Darkness
by Roxane Gay, Tracy Lynne-Oliver, and Rebecca Kirby;
Big Black: Stand at Attica
by Frank "Big Black" Smith, Jared Reinmuth, and Améziane,
We Served the People
by Emei Burell,
The Realist
by Asaf Hanuka,
Girl on Film
by Cecil Castellucci and Vicky Leta, Melissa Duffy, V. Gagnon & Jon Berg,
New World
by David Jesus Vignolli,
About Betty's Boob
by Vero Cazot and Julie Rocheleau,
Waves
by Ingrid Chabbert and Carole Maurel, and more.
SEEN: RACHEL CARSON is the latest release from BOOM! Studios' award-winning BOOM! Box imprint, home to groundbreaking original series such as
Lumberjanes
by Shannon Watters, Grace Ellis, Brooklyn Allen, and Noelle Stevenson;
Giant Days
by John Allison, Lissa Treiman, and Max Sarin;
The Last Witch
by Conor McCreery and V.V. Glass;
Juliet Takes a Breath
by Gabby Rivera and Celia Moscote;
The Avant-Guards
by Carly Usdin and Noah Hayes;
Fence
by C.S. Pacat and Johanna the Mad; and
Goldie Vance
by Hope Larson and Brittney Williams.
"BETTER ANGELS is full of intrigue, adventure, and unexpected humor amidst one of the most important periods of U.S. history prior to the start of the American Civil War," said Sierra Hahn, Executive Editor, BOOM! Studios. "Jensen and Schall weave a captivating and moving story of not just
one
incredibly courageous woman with Kate Warne, but the group of women detectives she inspired who band together through friendship and loyalty to circumvent tragedy of the highest order."
Print copies of BETTER ANGELS: A KATE WARNE ADVENTURE will be available for sale in October 2021 at local comic book shops (use
comicshoplocator.com
to find the nearest one), bookstores, or at the BOOM! Studios webstore. Digital copies can be purchased from content providers, including comiXology, iBooks, Google Play, and Madefire.
'ZACK SNYDER'S JUSTICE LEAGUE' WONDER WOMAN TRAILER RELEASED
03/08/21 @ 3:08 pm EST
Source:
HBO Max
| Categories:
DC
|
Comments
(0) |
E-mail Article
|
Add a Comment
HBO Max
has revealed another character trailer for
Zack Snyder's Justice League,
this time shining the spotlight on Wonder Woman.
Zack Snyder's Justice League
will debut on March 18th on HBO Max.
Trailer:
https://twitter.com/i/status/1368931737506615303
SCARLET WITCH, MAGIK, AND MORE GET THE SPOTLIGHT ON NEWLY REVEALED 'WOMEN OF MARVEL' #1 COVERS
03/08/21 @ 3:00 pm EST
Source:
Marvel
| Categories:
Marvel
|
Comments
(0) |
E-mail Article
|
Add a Comment
This April, WOMEN OF MARVEL #1 will spotlight iconic characters from the X-Men to the Avengers in a collection of tales by an all-female lineup of incredible talent from throughout the entertainment industry. And today on International Women's Day, Marvel is proud to reveal new variant covers and share more details about the incredible special.
WOMEN OF MARVEL #1 will be packed with inspiring tales from new and established creators including Louise Simonson, Nadia Shammas, Elsa Sjunneson, Sophie Campbell, Anne Toole, Natasha Alterici, and Mariko Tamaki. In addition, acclaimed
Brooklyn Brujas
author Zoraida Córdova will be making her Marvel Comics debut with an action-packed story about the deadliest woman in the galaxy, Gamora! Joined by Swedish artist Maria Fröhlich – also making her Marvel debut – Zoraida puts Gamora in the crosshairs of her most lethal enemy yet: love. With astonishing art from Kei Zama, Eleonora Carlini, Skylar Patridge, Joanna Estep, Maria Fröhlich, Peach Momoko, Rachael Stott, Nina Vakueva, Marika Cresta, and June Brigman, this oversized issue will be a spectacular showcase of some of the most amazing talent in the graphic novel industry today.
Check out variant covers by Amanda Conner, Maria Wolf, and Marvel's Stormbreaker artist Peach Momoko. Don't miss WOMEN OF MARVEL #1 when it hits stands on April 21st!
FRANK THORNE, LEGENDARY RED SONJA ARTIST, DIES AT 90
03/08/21 @ 12:22 pm EST
Source:
CBR
| Categories:
Red Sonja
|
Comments
(0) |
E-mail Article
|
Add a Comment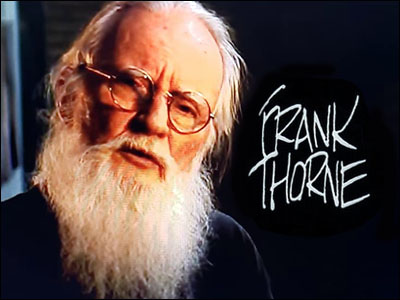 Frank Thorne, the legendary comic book artist perhaps best known for his work on Marvel Comics'
Red Sonja
, passed away yesterday, March 7, 2021, the same day as his wife, Marilyn. He was 90 y
ears old. Their cause of death is currently unknown.

Numerous industry professionals relayed news of Thorne's passing on Facebook, including comic book writer Paul Levitz. "Bidding farewell to Frank Thorne, an artist who progressively developed his style into a more and more personal expression. I had the pleasure of working with Frank in his later DC days, when he did some magnificent work for the mystery titles, and stepped in to pencil for Jim Aparo on The Spectre, matching his storytelling approach carefully to Jim's," Levitz wrote.

Born on June 16, 1930, Thorne began his comic book career in 1948, penciling romance titles for the now-defunct Standard Comics. He went on to work on a number of newspaper strips and comic books, including Perry Mason, Flash Gordon and The Green Hornet. Starting with 1976's Marvel Feature #2, Thorne started drawing Red Sonja, a character created by Roy Thomas and Barry Smith for Marvel Comics' Conan the Barbarian series (who was also partially based on Robert E. Howard's characters Red Sonya and Dark Agnes). He succeeded Dick Giordano, who drew the character in Marvel Feature #1.

Thorne went on to draw Red Sonja throughout most of her first eponymous solo series at Marvel, which ran for a total of 15 issues from January 1977 to May 1979. The artist then went on to create several erotic fantasy comics, writing and illustrating "Moonshine McJugs" for Playboy, "Lann" for Heavy Metal and "Danger Rangerette" for National Lampoon. He also created the miniseries Ribit for Comico, as well as a number of graphic novels for Fantagraphics Books, including Ghita of Alizarr, The Iron Devil and The Devil's Angel. Thorne's work earned him multiple honors, including a National Cartoonists Society award in 1963, a San Diego Inkpot Award in 1978 and a Playboy editorial award. (via CBR)

DF News extends its sincere condolences to Mr. Thorne's family, friends and fans.
NEW 'JUPITER'S LEGACY' MINI 'REQUIEM' EXPANDS ON NETFLIX ADAPTATION
03/08/21 @ 10:11 am EST
Source:
Image
| Categories:
Image
|
Comments
(0) |
E-mail Article
|
Add a Comment
The next chapter in 2021's Netflix global phenomenon begins with Mark Millar's return to
Jupiter's Legacy
for a sequel miniseries titled,
Requiem
. This new chapter in the critically acclaimed Jupiter's Legacy universe will pick up story threads from the Netflix adaptation (streaming on May 7) and will hit shelves from Image Comics this June.
In
Jupiter's Legacy: Requiem
, Chloe and Hutch have gotten married and had more children. The superheroes are working in harmony with humanity and creating a perfect world. But all is not well in the Garden of Eden as the Sampson family gets ripped apart and the secrets of the Netflix show's mysterious island begin to be revealed.
"When I started
Jupiter's Legacy
in 2012 I had a very simple plan. I just wanted to write the biggest superhero story of all time," Millar said. "It starts in the '20s and runs through to the present day, but the next volume (book five in the series) moves everything forward one generation as Chloe and Hutch settle down and get married and have a family of their own. The world's been fixed, the superheroes now working in tandem with the human race to create this perfect society, but people are still people and it doesn't take long for the family feud to move forward one generation."
Jupiter's Legacy: Requiem #1
will be available at
comic book shops
on Wednesday, June 16.
Jupiter's Legacy: Requiem #1
will also be available for purchase across many digital platforms, including Amazon Kindle, Apple Books, comiXology, and Google Play.
'THE WALKING DEAD': "ONE MORE" PREVIEW RELEASED
03/08/21 @ 1:21 am EST
Source:
AMC
| Categories:
Walking Dead
|
Comments
(0) |
E-mail Article
|
Add a Comment
AMC
has released a preview for the coming episode for
The Walking Dead
, with guest star Robert Patrick.
The episode, titled "One More", premieres Sunday, March 14, on AMC.
Preview:
https://youtu.be/6uRs0CFUcJc
'ETERNALS' REVEALS NEW LOOK AT 'GUARDIANS OF THE GALAXY'S CELESTIAL
03/08/21 @ 1:08 am EST
Source:
ComicBook
| Categories:
Marvel
|
Comments
(0) |
E-mail Article
|
Add a Comment
Even though
Avengers: Endgame
took the Marvel Cinematic Universe to all new heights, Chloe Zhao's
Eternals
is right around the corner and promising to do the same for the connected cinematic world.
We know little about the upcoming feature, other than the fact both Zhao and Kevin Feige himself have said it's one of the riskiest projects Marvel's ever done. One of those risks includes the wider introduction of the Celestials, a space-faring race of ancient aliens responsible for the creation of both the Eternals and their opponents, the Deviants.
Since the movie was already supposed to come out last November, there's been a steady stream of "leaks" through the ever-growing consumer products department at The Walt Disney Company. One of those reveals is from a new t-shirt line featuring designs that look nearly identical to Eson the Searcher, the Celestial first introduced in
Guardians of the Galaxy
in 2014. As the t-shirt designs suggest, the character isn't Eson but instead, Arishem the Judge. (via
ComicBook
)
Eternals
is currently set for release on November 5th.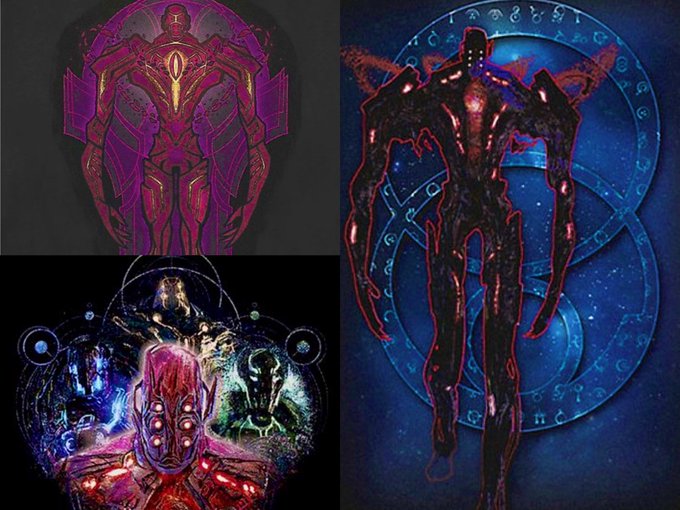 KOREAN BOX OFFICE: WIDE RELEASE 'MINARI' DEFEATS 'RAYA AND THE LAST DRAGON'
03/08/21 @ 1:02 am EST
Source:
Variety
| Categories:
MIsc
|
Comments
(0) |
E-mail Article
|
Add a Comment
A notable launch for
Minari
lifted the South Korea box office to its second highest weekend of 2021. The Korean-language American-made drama performed 80% higher than the weekend's other significant new release, Disney's
Raya and the Last Dragon
.
Opening in first place,
Minari
clocked up $1.68 million over the weekend, according to data from the Korean Film Council's KOBIS box office tracking service. That gave it a nearly 38% share of the national aggregate between Friday and Sunday.
Capitalizing on local press interest, especially for veteran actor Youn Yuh-jung, Korean distributor Pancinema had the Lee Isaac Chung-directed film play on 1,162 screens. It will hope to hold the wide release through anticipated awards nomination success in the U.S. over the upcoming two weeks.
Raya
earned $928,000 for a nearly 21% market share over the comparable weekend period. Playing on 1,056 screens,
Raya
had a notably weaker per screen average. (via
Variety
)
TAYLOR SIMONE LEWARD ACCEPTS CHADWICK BOSEMAN'S POSTHUMUS CRITICS CHOICE AWARDS
03/08/21 @ 12:57 pm EST
Source:
Deadline
| Categories:
MIsc
|
Comments
(0) |
E-mail Article
|
Add a Comment
Last week, Chadwick Boseman won a posthumous Golden Globe for his role in
Ma Rainey's Black Bottom
and the celebration of the late, great actor's great work continued on Sunday night as he, once again, won for his performance in the George C. Wolfe's adaptation of the iconic August Wilson play.
Boseman's wife Taylor Simone Ledward accepted the award and was emotional with the recognition for her late husband's work. "It is so hard to find a celebratory in these moments," she said while accepting the award on his behalf. She added that she and all his loved ones are proud of him — not only for his work but for who he was as a person.
"His work in this film deserves this — he deserves this," she added.
Ledward went on to say that Boseman would thank his mother, father, God and all those who charted the path before him. She also said that he would emphasize the "importance of [
Ma Rainey's Black Bottom
] and the importance of Black voices telling Black Stories." (via
Deadline
)