BENJAMIN PERCY

SEND THIS TO A FRIEND!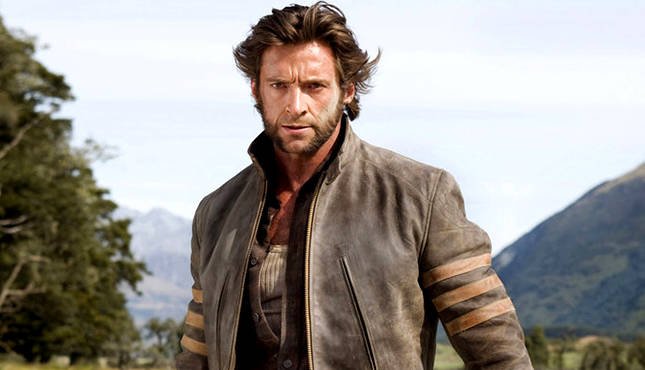 DF Interview: Benjamin Percy celebrates 350 issues of Logan's solo adventures in 'Wolverine' #8
By Byron Brewer
Someone's making moves against Wolverine's old crew Team X, and it's leaving bodies dropped and artifacts stolen. A mystery unfurls as Logan picks up the scent of his old compatriot, the mutant known as Maverick!
From writer Benjamin Percy and artists Viktor Bogdanovic and Adam Kubert comes Wolverine #8, the House of Ideas' salute to Logan's 350 issues of solo adventures in Marvel mags! DF wanted to catch this merry mutant memorialization, so we SNIKT-ed our way to scribe Benjamin Percy for a Q&A.
Dynamic Forces: Ben, before we get into the book proper, how does it feel to be writing one of comics' most popular characters ever in this particular landmark issue and at this special time for the X-Men as a franchise?
Benjamin Percy: Wolverine is my favorite character, and I've been reading him since I was a kid pulling comics off the spinner rack, so writing this series is—corny as it might sound—a childhood dream come true. And I'm especially lucky to be part of this era of the X-Men, which really feels like a signature moment.
DF: So Logan has been in 350 solo adventures since the iconic 1982 Wolverine limited series by Chris Claremont and Frank Miller? My pity on the Marvel madman who had to count that one up, so varied and helter skelter have been Wolverine's solo appearances. I remember buying the first issue of that 1982 book from my LCS. Strange to harken back to when Frank Miller was JUST a great artist, LOL. As a comics reader, what was your first encounter with a solo Wolverine?
Benjamin Percy: I moved around a lot as a kid, but until I was six, I lived in the woods outside the small town of Crow, Oregon. There was a mercantile with lacquered fish and antler mounts on the wall and wide-plank floors and a butcher counter that made the whole shop smell of blood. My mother would plant me below the spinner rack and tell me to stay put and read comics while she shopped. If I was good, then she'd buy me one. That was my first experience with comics—and with Wolverine, as part of the X-Men. I never wanted the candy at the register. I just wanted my Marvel and DC.
DF: What can you tell us about the overall plot for this special issue? Will any of those plot threads have any future ramifications in either Wolverine or any of the other X-books?
Benjamin Percy: Issue 350 is a milestone. We wanted to give the readers something special. So the issue is oversized—like issue #1—and features stories drawn by both Adam Kubert and Viktor Bogdanovic. Given the importance of the moment, we put together stories that tip their hat to Wolverine's rich history while also putting a unique stamp on the present moment. So you'll find a braided timeline and secrets from the past unearthed.
DF: M & M: Two words longtime Wolvie fans like me love to here – Madripoor and Maverick! Tell readers about both re their involvements in this tale.
Benjamin Percy: Since the Dawn of X, everyone has been wondering: where's Maverick? Now you'll learn the answer. And the stakes and implications of his return couldn't be bigger.
Madripoor is not only an important part of Wolverine's legacy, but as a lawless territory, it's such a rich stage for storytelling. Wolverine and Maverick will meet up here under dangerous circumstances that launch us into a kind of 007 storyline.
DF: So good thing you've had a little experience with "007 storylines"! (wink!) … There are rumors that a very special big-bad is behind the curtain here. Can you reveal anything to us about that? Any appearances by old foes … or friends?
Benjamin Percy: Old foes and friends, for sure. And you're about to be introduced to an organization known as Legacy House—a black market auction that specializes in objects and weapons associated with superheroes and super-villains. So some big juicy stuff is going to be up for bid…
DF: The usual question for a milestone mag such as this: Will this be a good jumping-on point for new readers or for perhaps others coming back to the X-citing X-fold?
Benjamin Percy: Yes, absolutely. And I've been keeping that in mind throughout my run on both Wolverine and X-Force. I have big, novelistic stories going on, but I'm breaking them all up into installments. So we'll have a one-shot, a two- or three-issue arc, before pivoting to a new chapter. Which allows people to jump on continuously, as opposed to getting lost in a six-issue arc.
DF: Ben, what else can you tell readers about what's upcoming for you?
Benjamin Percy: Mayhem, menace, and mystery. I'm way out into 2021 with scripts for both Wolverine and X-Force, and I have massive plans for both that I can't wait to tell readers about. I also have other Marvel projects in the works, so stay tuned for some big news releases on the horizon.
Dynamic Forces would like to thank Benjamin Percy for taking time out of his busy schedule to answer our questions. Wolverine #8, a celebration of 350 Logan solo adventures, from Marvel Comics is slated to hit stores Dec. 30th!
For more news and up-to-date announcements, join us here at Dynamic Forces, www.dynamicforces.com/htmlfiles/, "LIKE" us on Facebook, www.facebook.com/dynamicforcesinc, and follow us on Twitter, www.twitter.com/dynamicforces.
WOLVERINE #1 ALEX ROSS VARIANT SILVER SIGNATURE SERIES - SIGNED BY BENJAMIN PERCY
WOLVERINE #1 MIDTOWN COMICS EXCLUSIVE VARIANT BY GABRIELE DELL'OTTO SIGNED BY BENJAMIN PERCY
WOLVERINE #7 ULTRA-LIMITED LUCKY 777 SET SIGNED BY ADAM KUBERT, BEN PERCY, AND KEVIN NOWLAN!
WOLVERINE #7 PHOENIX VARIANT SIGNED BY BEN PERCY!
X-FORCE #1 SIGNED BY BENJAMIN PERCY!
JAMES BOND IN "REFLECTIONS OF DEATH" OGN HARDCOVER - SIGNED BY BEN PERCY
WOLVERINE: BLACK, WHITE & BLOOD #1 CGC GRADED!
WOLVERINE: CLAREMONT & MILLER #1 FASCIMILE EDITION SIGNED BY FRANK MILLER
WOLVERINE: CLAREMONT & MILLER #1 FASCIMILE EDITION SIGNED BY FRANK MILLER
WOLVERINE #1 SPECIAL EDITION ELITE GOLD SIGNATURE SERIES SIGNED BY CHRIS CLAREMONT
---
NEW! 1. 12/04/2020 - JOSH BLAYLOCK
3. 11/30/2020 - SKYLAR PATRIDGE