AMY CHU

SEND THIS TO A FRIEND!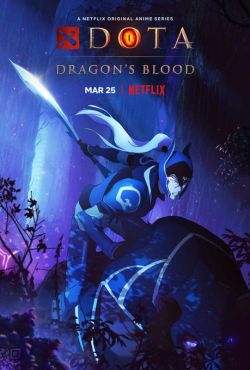 DF Interview: Amy Chu makes a sojourn into animation, but comic books are still her true love
By Byron Brewer
Amy Chu loves comic books, and has worked very hard to make a name for herself in the industry. True, these days she is dabbling with animation, but her real love is the comics script. Comics are her "bread and butter," she says.
I had the distinct pleasure to interview the writer recently for the occasion of Women's History Month as she continues to forge a bit of history of her own. In our discussion, we talk of her years in and love for the industry, her use of "sound tracks for writing", female voices in comics, and DOTH: Dragon's Blood.
Dynamic Forces: Amy, having worked with you a little on some Dynamite Comics promotions, you have certainly made a name for yourself swiftly in comic books. Tell aspiring comic book writers how you made your way into comics.
Amy Chu: I began by self publishing, which I highly encourage everyone to do. If you're new, it's almost the only way to get paying work, aside from already being a celebrity (looking at you, Keanu!). I started by helping my friend publish her story Meridien City, and then my own short stories as an anthology called Girls Night Out. From there, I couldn't stop. I just wanted to keep making comics, no matter what.
DF: I recall that one of your early efforts with your friend Georgia Lee was Alpha Girl Comics in 2010. It took as one of its focuses the distinct lack of female voices in the industry, so true at the time. Have there been changes? Are there now more opportunities for women in comics?
Amy Chu: There has absolutely been a change for the better. On the graphic novel side, especially in the kids' titles, women have done especially well. On the monthly superhero side of the business, there have always been women making and reading comics, but now in greater numbers. Just looking at the most recent FOC list in Previewsworld, almost every single publisher has at least one or two female writers on a title. Not great, but certainly better than ten years ago. I think there's now more diversity at the editorial level and this has helped tremendously.
DF: You have written several properties, but my favorite of yours will always be your KISS books. I mean, you talked to members as part of your research for the books, went to some of the big concerts, hung out with Gene Simmons back stage, and – the one I myself have imitated – developed the "sound track for writing"! You always had different KISS songs/albums for the very different moods of your various books. Tell readers how that developed.
Amy Chu: Thank you! I think it's like how actors talk about method acting. I think the music helps establish the atmosphere and themes for the story, because the songs and albums are themselves stories on their own. I do that for the stories I write for DMC. It also sometimes helps establish a kind of rhythm in the panel structure.
DF: You are doing some writing for animation as well, I believe. How did that transition come about, and can you talk about the differences – AND similarities – between writing for comics and writing for TV animation?
Amy Chu: The animation work was a direct result of my comics writing. The showrunner was a fan of my Red Sonja run and offered me the job. There are fortunately some similarities between comics writing and screenwriting, so it wasn't a huge jump. The difficult part was learning the formatting and Final Draft software (pretty much a requirement for TV and features writing). Comics scripts are the Wild West when it comes to formatting, whereas TV and animation is much more strict.
DF: Our readers might not know this – so exciting! – but haven't you done an episode of the Netflix Originals adult animation DOTA: Dragon's Blood? Tell us about the series and also your specific episode.
Amy Chu: Yes, I'm very excited myself! I've only seen the animatics for everything so far, which is cool in itself. I wrote the seventh episode "Speak the Words" which dives into some of the backstory of the Invoker character.
DF: Any other animation projects in which you have been involved?
Amy Chu: Ha! DOTA was the first. I wasn't looking for that kind of work, but now that I've had a taste … well, I'm certainly open to doing more.
DF: Do you still have time to write comic books as well? If so, what is on the horizon?
Amy Chu: Comics are my love and my bread and butter. I have a DC story coming out in May featuring Katana, Cyborg and Blue Beetle. I also have a few other projects I don't think I can disclose quite yet. And don't forget, I'm also still teaching Business of Art and online writing at The Kubert School.
DF: Amy, looking back, how does it feel to have the career that you have and knowing you are a pioneer in championing female voices in the comic book industry?
Amy Chu: I'm just grateful to be employed...! There are other pioneers who have done a better job than me. As in all things, representation matters and it really helped to have women writers like Louise Simonson and Gail Simone be very supportive. I was very lucky to meet up with the legendary Ramona Fradon this past year and we had a couple of beers on her patio and talked comics. At 94, she is the oldest working comics artist in the business. (Al Jaffee is 100, but he's retired.) I want to be like Ramona!
Dynamic Forces would like to thank Amy Chu for taking time out of her busy schedule to answer our questions. The first season of DOTA: Dragon's Blood drops March 25th – today! – on Netflix! And, just announced from Dynamite, Amy Chu & Eric Blake have a one-shot, Red Sonja 1982, slated for release in June!
For more news and up-to-date announcements, join us here at Dynamic Forces, www.dynamicforces.com/htmlfiles/, "LIKE" us on Facebook, www.facebook.com/dynamicforcesinc, and follow us on Twitter, www.twitter.com/dynamicforces.
KISS: THE END #1 - ATLAS EDITION SIGNED BY AMY CHU
RED SONJA VOL. 4 #1 VIRGIN J. SCOTT CAMPBELL VARIANT - SIGNED BY AMY CHU
GREEN HORNET VOL. 2 #1 ATLAS SIGNATURE EDITION - SIGNED BY AMY CHU
DEJAH THORIS #1 ATLAS SIGNATURE EDITION - SIGNED BY AMY CHU
RED SONJA TRADING CARDS PREVIEW SET - SIGNED BY AMY CHU AND SHANNON KINGSTON
KISS #1 GENE SIMMONS AND PAUL STANLEY SIGNED EDITION
RED SONJA & VAMPIRELLA MEET BETTY & VERONICA VOL. 2 TRADE PAPERBACK
RED SONJA VOL. 5: END OF THE ROAD TRADE PAPERBACK
DEJAH THORIS VOL. 2: DEJAH RISING! TRADE PAPERBACK
RED SONJA & VAMPIRELLA MEET BETTY & VERONICA VOL. 1 - TRADE PAPERBACK
RED SONJA: WORLDS AWAY VOL. 4 - THE BLADE OF SKATH TRADE PAPERBACK
GREEN HORNET VOL. 1: GENERATIONS TRADE PAPERBACK
DEJAH THORIS: THE GARDENS OF MARS TRADE PAPERBACK
RED SONJA: WORLDS AWAY VOL. 3 - HELL OR HYRKANIA TRADE PAPERBACK
RED SONJA: WORLDS AWAY VOL. 2 TRADE PAPERBACK
RED SONJA: WORLDS AWAY VOLUME 1 TRADE PAPERBACK
RED SONJA & VAMPIRELLA MEET BETTY & VERONICA #1 - FAY DALTON COVER CGC GRADED
RED SONJA & VAMPIRELLA MEET BETTY & VERONICA #1 - FAY DALTON COVER CGC GRADED
DEJAH THORIS #1 J. SCOTT CAMPBELL LIMITED EDITION "MARTIAN RED" COVER
---
NEW! 1. 05/09/2021 - JOE HENDERSON
3. 05/03/2021 - DECLAN SHALVEY
5. 04/26/2021 - PORNSAK PICHETSHOTE