X-MEN VISIONARIES: CHRIS CLAREMONT TPB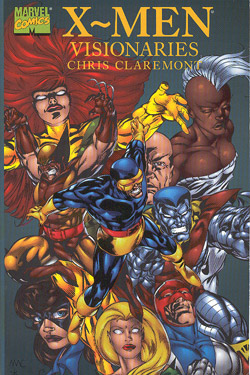 PRICE:


$15.96
There is one man who is synonymous with the Mighty Marvel
Mutants and that is Chris Claremont! Now his best work on the X-Men is
collected here in this TPB - available now for 20% OFF cover price!

Collected here for the first time in one collection are: Uncanny X-Men
#114 153 186 198 268 Kitty Pryde and Wolverine #4 New Mutants #45 and
Excalibur #16! Also featuring the work of such incredible artists as John
Byrne Dave Cockrum Barry Windsor-Smith Alan Davis and Jim Lee!

Highly Recommended!
Note: Please allow at least two weeks for processing (not including delivery time) from time of order.