SUPERMAN: BIRTHRIGHT #1 - SIGNED VERSION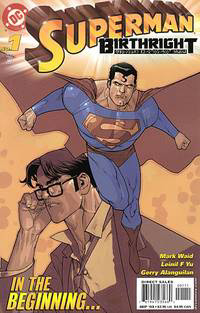 PRICE:


$19.99
Signed By Mark Waid. A 12-issue miniseries that re-examines Superman's early years! Everyone knows Jor-El sent his infant son to Earth to avoid death on Krypton...but BIRTHRIGHT takes a closer look at Jor-El's internal struggles as well as Kal-El's early days on an alien world and the discoveries that set him on the path to becoming a legend! And DF is fortunate enough to have Mark Waid signing this awesome first issue!

Each signed copy is hand-numbered features a certificate of authenticity and is sealed with a DF Holo-Foil sticker!