ARTGERM VAMPIRELLA COLLECTIBLE BUST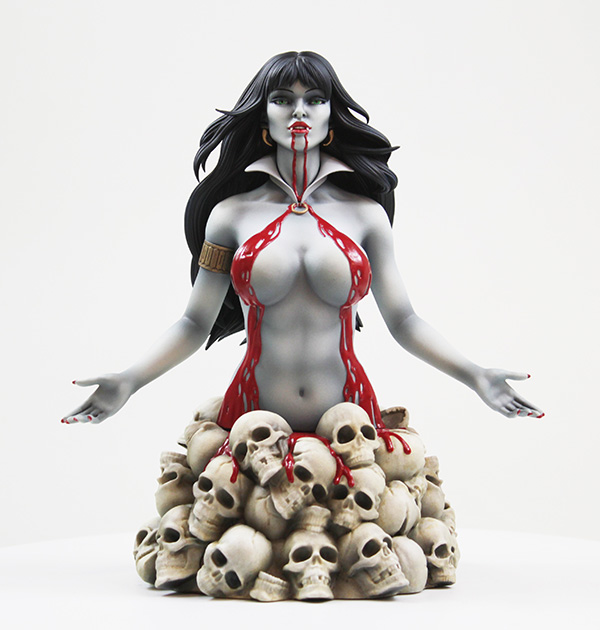 PRICE:
$129.99
Rating: Teen +
Art: Steve Kiwus (sculptor) Artgerm (inspiration)
Genre: Horror
Dimensions: 7.5" H, 2.75" W base
Publication Date: December 2019
UPC: 725130284839
ON SALE DATE: Advance for December 2019
There will be blood when Stanley Lau (aka Artgerm) gets ahold of Vampirella! Based on his haunting cover to Vampirella #2, this 7.5" tall resin bust is Dynamite's most unique rendering of Vampi to date! This very limited-edition bust is meticulously hand-painted, right down to the bloody "outfit!