AMAZING SPIDER-MAN #300 FACSIMILE EDITION FOIL VARIANT CGC GRADED 9.8!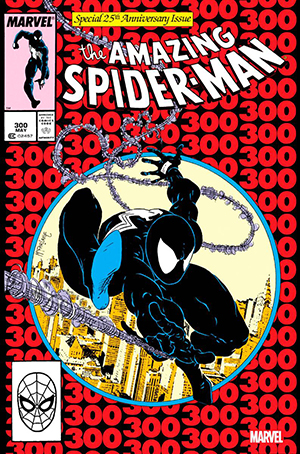 PRICE:
$88.00 MSRP: $150.00 YOU SAVE 41%
Offered at the dynamic price of $88.00 for a limited time!!! Returns to regular MSRP of $150.00 soon!!!!! One of the fiercest rivalries of all is born in battle as Spider-Man meets his deadliest foe - a terrifying entity with all his powers, twice the muscle and two reasons to hate the wall-crawler! Because the symbiote costume that Peter Parker rejected has bonded with disgraced reporter Eddie Brock, who blames Spidey for ruining his career! Together, they are Venom! They've already terrorized Mary Jane, and now they seek revenge on their mutual nemesis! Can Peter summon all his strength and will and somehow find a weakness to exploit in Venom? Or will the bell toll for Spider-Man? From the fan-favorite creative team of David Michelinie and Todd McFarlane, it's one of the all-time great Marvel comic books, boldly re-presented in its original form, ads and all! Reprinting AMAZING Spider-Man (1963) #300. LIMITED 3 PER CUSTOMER!