BATMAN: THE DARK KNIGHT DETECTIVE VOL. 6!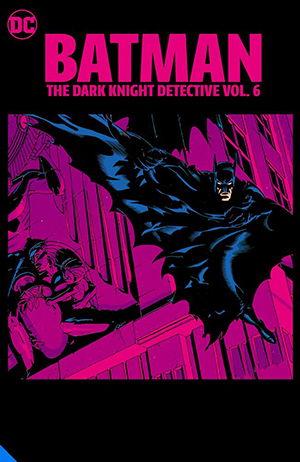 PRICE:
$17.99 MSRP: $24.99 YOU SAVE 28%
Offered at the dynamic price of $17.99 for a limited time!!! Returns to regular MSRP of $24.99 soon!!!!! Investigate alongside Batman as he cracks cases from classic '90s comics, from imposter Batmen, to bizarre disasters, persuasive killers, and much more! Collecting Detective Comics #622-633, this book features classic Gotham characters and two retellings of the first Batman tale, "The Case of the Chemical Syndicate.