PUNCHLINE #1 RARE KAEL NGU LIMITED EDITION VARIANT CGC GRADED!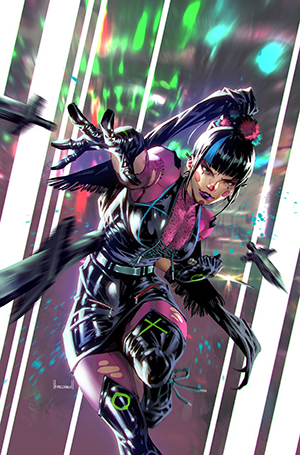 PRICE:
$89.99
Spinning out of the pages of "The Joker War" comes the first solo book starring the blockbuster new character, Punchline. Facing the consequences for her role in "The Joker War," the story of how Alexis Kaye became Punchline will take Leslie Thompkins, Harper Row, and Cullen Row on a harrowing journey that reveals a fringe teenager's radicalization to the ideology of a madman. It's a terrifying tale so big it demanded an over-sized special issue! GRADED AT A HIGH 9.6 OR 9.8 GRADE! LIMITED TIME PRICING! FINAL COVER MAY VARY! ALLOCATIONS MAY OCCUR!
*LIMIT 1 PER CUSTOMER!