TEENAGE MUTANT NINJA TURTLES #100 50 COPY RETAILER INCENTIVE VARIANT COVER BY PETER LAIRD & KEVIN EASTMAN!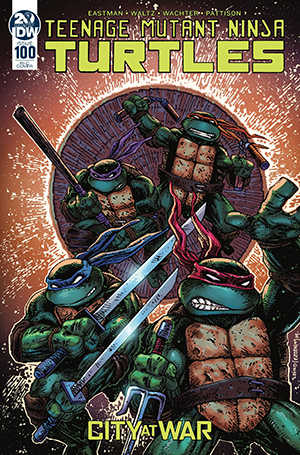 PRICE:


$50.00 MSRP: $100.00 YOU SAVE 50%
Offered at the dynamic price of $50.00 for a limited time!!! Returns to regular MSRP of $100.00 after December 5th!!!!! Welcome to the new world of TMNT! After the cataclysmic events of TMNT #100, the Turtles find New York City drastically changed-new factions and enemies are on the rise, and allies are in short supply. The Turtles discover that in order to survive they will need to work together like never before! An exciting new era for the TMNT, and the perfect jumping on point! A Turtle story unlike any you've seen, written and drawn by TMNT superstar Sophie Campbell! Kevin Eastman and Tom Waltz will be back with even more TMNT in 2020! FINAL COVER MAY VARY. ALLOCATIONS MAY OCCUR.