ABSOLUTE CARNAGE: SYMBIOTE SPIDER-MAN #1 SIGNED BY PETER DAVID!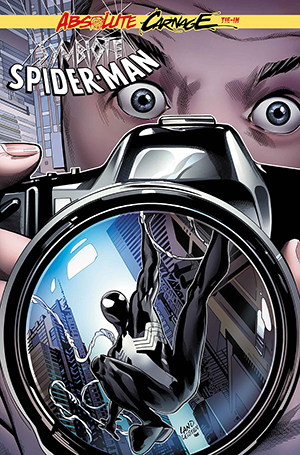 PRICE:
$19.92 MSRP: $39.99 YOU SAVE 50%
Offered at the dynamic price of $19.92 for a limited time!!! Returns to regular MSRP of $39.99 after July 19th!!!!! SUPER Intro Price of $19.92 till Friday July 19th!!!!!!!! - the year Carnage first appeared in Amazing Spider-Man #361! AN UNTOLD TALE OF A SYMBIOTIC HOST FROM YESTERYEAR... During its first visit to New York City, the alien symbiote that would come to be known as Venom bonded to a host that wasn't Spider-Man or Eddie Brock. Face front, True Believers, as this mysterious man meets his destiny... at the hands of CARNAGE! FINAL COVER MAY VARY. ALLOCATIONS MAY OCCUR.