ABSOLUTE CARNAGE: SCREAM #1 SIGNED BY CULLEN BUNN DUAL PACK!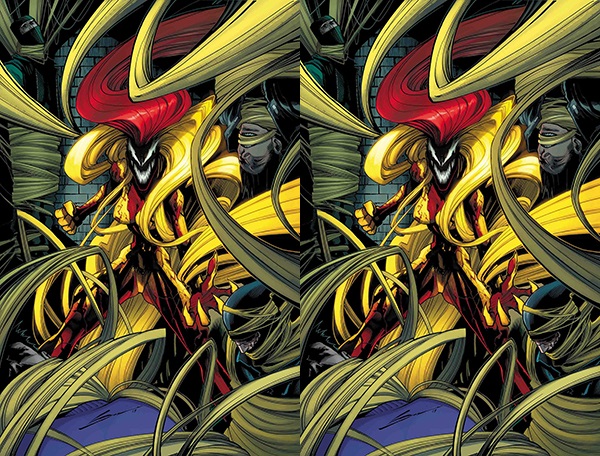 PRICE:
$19.92 MSRP: $79.98 YOU SAVE 75%
Offered at the dynamic price of $19.92 for a limited time!!! Returns to regular MSRP of $79.98 after July 19th!!!!! 2 for $19.92 - the year Carnage first appeared in Amazing Spider-Man #361! THE RETURN OF A CLASSIC SYMBIOTE...AND IT'LL BE A SCREAM! Years ago, Patricia Robertson was unwillingly bonded to the clone of Venom that eventually became Mania, and she's been living in fear of symbiotes ever since. But she's also been living with a secret, and with the coming of Carnage, Patricia must take a stand - and will have no choice but to confront her demons head-on! FINAL COVER MAY VARY. ALLOCATIONS MAY OCCUR.