MOON KNIGHT ANNUAL #1 SIGNED BY CULLEN BUNN!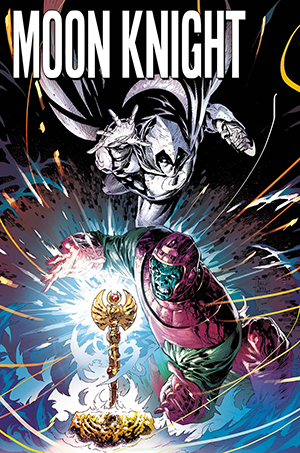 PRICE:
$10.00 MSRP: $39.99 YOU SAVE 74%
Offered at the dynamic price of $10.00 for a limited time!!! Returns to regular MSRP of $39.99 after July 19th!!!!! Moon Knight BATTLES KANG THE CONQUEROR! KANG THE CONQUEROR has found a way to rewrite history in his own image! But when the chance to settle an ancient grudge against the Egyptian god, Khonshu, tempts Kang, the process is interrupted and time and reality quickly go haywire. Now, Khonshu's avatar, Moon Knight, must find a way to fix the time stream before Kang is able to complete his goal! But with time acting erratically, there's no telling where Moon Knight will end up - or WHEN! FINAL COVER MAY VARY.