VAMPIRELLA PREMIUM TAROT ENAMEL PIN SET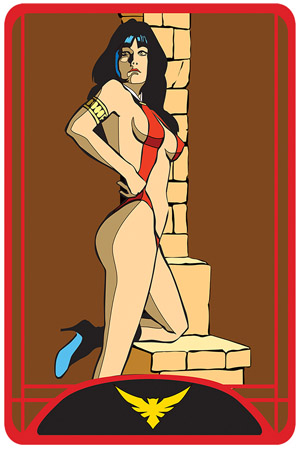 PRICE:
$49.99
UPC: 725130283955
Rating: Teen +
Artist: Various
Size: (pin) 1.5" diameter - (box) 5" x 6" x 1"
Genre: Horror
ON SALE DATE: October 2019 (Advance Solicit)
The tarot deck was only the beginning! Following the success of Dynamite's first tarot deck, fans of Vampirella can now wear the same beautiful illustrations featured in the cards. We've selected one incredible image from each of the five suits (Trump, Cups, Swords, Pentacles, and Wands) and reproduced it as a complete set of premium, 1.5" diameter enamel pins perfectly suited for comic fans and tarot fans alike.