DETECTIVE COMICS #1000 FIRST PRINTING MASTER SET OF 11 COVERS!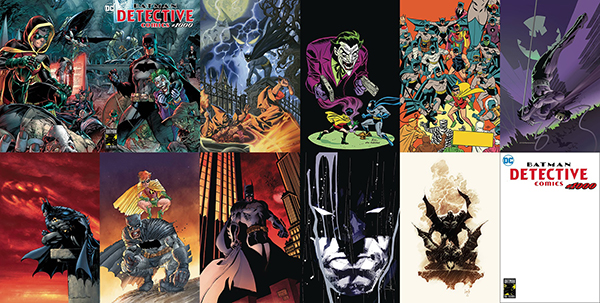 PRICE:
$80.00 MSRP: $109.89 YOU SAVE 27%
Offered at the dynamic price of $80.00 for a limited time!!! Returns to regular MSRP of $109.89 after March 1st!!!! INTRODUCTORY EVENT PRICED IN HONOR OF THE 80TH ANNIVERSARY OF Batman!!! After 80 years, it's here-the one thousandth issue of DETECTIVE COMICS, the title that literally defines DC! This 96-page issue is stacked with an unbelievable lineup of talent that will take you on a journey through Batman's past, present and future...plus a sensation epilogue that features the first-ever DC Universe appearance of the deadly Arkham Knight! But who is under the mask? And why do they want Batman dead? The incredible future of Batman adventures begins here! FINAL COVER MAY VARY. ALLOCATIONS MAY OCCUR.