JUSTICE LEAGUE OF AMERICA #1 BLANK VARIANT ULTRA-LIMITED EDITION SIGNED BY STEVE ORLANDO AND REMARKED WITH A BATMAN SKETCH BY KEN HAESER!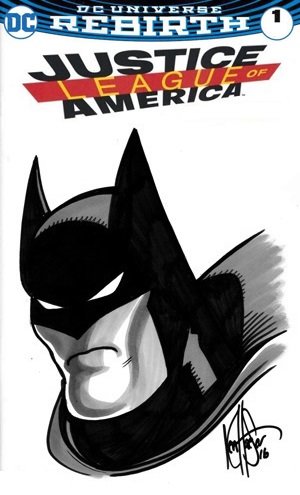 PRICE:


$28.00 MSRP: $99.99 YOU SAVE 71%
Offered at the dynamic price of $28.00 for a limited time!!! Returns to regular MSRP of $99.99 after March 1st!!!!! GROUND FLOOR EVENT PRICED FOR A LIMITED TIME IN HONOR OF THE BRAVE AND THE BOLD #28 IN WHICH THE Justice League of America FIRST APPEARED!!! Meet the Extremists-self-proclaimed saviors from another Earth, they thirst for peace, prosperity and total submission to the will of their leader, Lord Havok! How can the newly assembled JLA stop this group of misguided maniacs before the Extremists unleash their own unique- not to mention dangerous! -brand of law and order on our chaotic world? FINAL COVER/SKETCH MAY VARY. ALLOCATIONS MAY OCCUR.