BATMAN 66 MEETS GREEN HORNET #1 ULTRA-LIMITED "HORNET GREEN" EDITION SIGNED BY ALEX ROSS!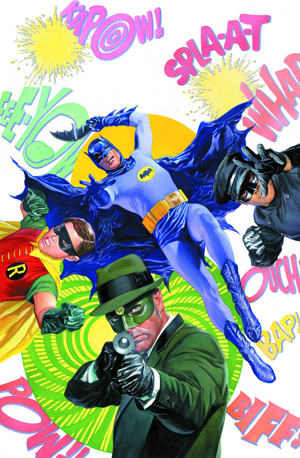 PRICE:
$42.00 MSRP: $67.00 YOU SAVE 37%
In 1967, television history was made when two masked crime fighters met in a historic crossover. Now, superstar filmmaker Kevin Smith and actor/comedian Ralph Garman bring these two iconic characters and their famous partners together again. Batman, The Green Hornet, Robin and Kato must go up against a very different General (formerly Colonel) Gumm. What crime could be so deadly as to force these rivals to put aside their differences and join forces again? And what surprise does Gumm have up his sticky sleeve? If you can't make it to a convention to get your copies signed, here's a great way to receive by ordering through your retailer. Co-published with DYNAMITE ENTERTAINMENT.