ARMY OF DARKNESS: ASHES TO ASHES TPB NEW EDITION BRUCE CAMPBELL PHOTO COVER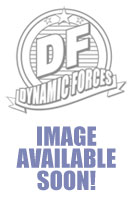 PRICE:


$14.99
Writer: Andy Hartnell; Artist: Nick Bradshaw; Finishes/Colorist: Etienne St-Laurent

Collects the first 4 issues of AOD: Ashes to Ashes by writer Andy (Danger Girl) Hartnell artist Nick Bradshaw and finisher Etienne St-Laurent!

This debut series presents all-new adventures of the hero from Army of Darkness and is collected here for the very first time! If you haven't checked out this new series this is the best way to catch up on all the mayhem... and excitement!

Plus this new TPB Collection of Army of Darkness: Ashes to Ashes #'s 1 through 4 features a complete cover gallery including all 4 photo covers and art covers from: J. Scott Campbell Marc Silvestri Ben Templesmith Greg Land Richard Isanove Nick Bradshaw Aaron Lopresti Michael Avon Oeming Ale Garza and Tim Seely!

And finally as a special bonus Dynamite is reprinting the Newsarama interviews with series creators Nick Bradshaw and Andy Hartnell!