ACTION COMICS ANNUAL #10 - SIGNED BY ART ADAMS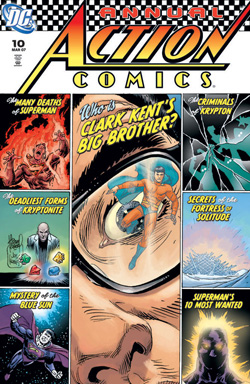 PRICE:


$14.00
What do Art Adams, Joe Kubert, Gary Frank, Phil Jimenez, Kevin Maguire and Eric Wight have in common? No, they're not the latest rogues in Superman's gallery! Rather, they're just some of the talents DC has assembled to deliver ACTION COMICS ANNUAL #10, the place to catch up on all that's new to Superman's world - and to catch glimpses of things to come in future issues of ACTION!
Each Signed copy is hand-numbered features a certificate of authenticity and is sealed with a DF Holo-Foil sticker!