X-23: TARGET X #1 - SIGNED BY ARTIST MICHAEL CHOI!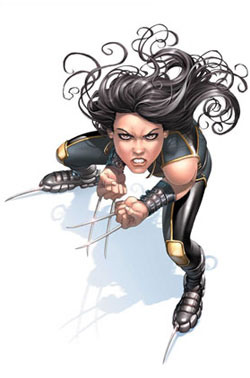 PRICE:


$19.99
Because you demanded it! Superstar Top Cow artist MIKE CHOI joins the team as X-23 returns, picking up the bloody pieces where her first limited series left off. Having escaped the Facility that created her, X-23 struggles to create a real life for herself. But when your entire life has been about death and destruction, can you ever really escape The Darkness? The rest of the story begins here, and won't end until X-23 faces off with the one man most responsible for her life... Wolverine.
Each Signed copy is hand-numbered features a certificate of authenticity and is sealed with a DF Holo-Foil sticker!