PUNISHER WAR JOURNAL #1-#3 COLLECTION - SIGNED BY HOT UP AND COMING WRITER MATT FRACTION!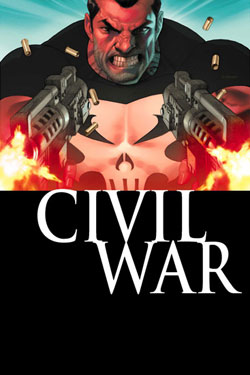 PRICE:


$69.99
The Punisher: back and taking no prisoners. Literally. Civil War: going great guns. Also literally. Frank Castle has picked his side... question is, does it want him? In an issue that spans Frank's time in basic training to the latest salvo in Civil War, the thread that connects the Frank Castle of then and The Punisher of now is tied like a noose around his neck. The shot heard round the world happens here... Hop on board this star-studded Civil War tie-in brought to you by rising star Matt Fraction (The Last of the Independents), with eye-popping art by superstar artist Ariel Olivetti!
Each issue is hand numbered, features a DF Certificate of Authenticity and is sealed with a DF Holo-Foil Sticker!