NAUSICAA OF THE VALLEY OF THE WIND VOLUME 1 TPB (2ND ED.)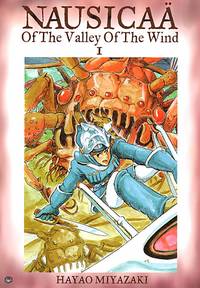 PRICE:


$7.96 MSRP: $9.95 YOU SAVE 20%
Academy award winner Hayao Miyazaki has created an epic environmental cautionary tale! This masterpiece is now available in a new edition in its original Japanese format!

In a long-ago war humankind set off a devastating ecological disaster. Thriving industrial societies disappeared. The earth is slowly submerging beneath the expanding Sea of Corruption an enormous toxic forest that creates mutant insects and releases a miasma of poisonous spores into the air.

At the periphery of the sea tiny kingdoms are scattered on tiny parcels of land. Here lies the Valley of the Wind a kingdom of barely 500 citizens; a nation given fragile protection by the ocean breezes; and home to Nausicaa.

Nausicaa a young princess has an empathic bond with the giant Ohmu insects and animals of every creed. She fights to create tolerance understanding and patience among empires that are fighting over the world's remaining precious natural resources.
Note: Please allow at least two weeks for processing (not including delivery time) from time of order.