WILLOW & SOLO WRITER WOULD LIKE STAR WARS TO COPY SOMETHING FROM MARVEL
12/03/22 @ 1:40 pm EST
Source:
The Hollywood Reporter
|
Comments
(0) |
E-mail Article
|
Add a Comment
Jonathan Kasdan
, creator of the new
Willow
series, has a desire to return to his other Lucasfilms property,
Solo: A Star Wars Story
. Kasdan and his father Lawrence co-write
Solo
, which was directed by Ron Howard who directed the original
Willow
movie… nice synchronicity there. Kasdan knows that there is fan interest in exploring the area of the
Star Wars
universe introduced in
Solo
and thinks maybe they could do something by taking a queue from Marvel. Kasdan told
the Hollywood Reporter
: "I have been intrigued by the wonderful
Werewolf by Night
as a potential form of storytelling … So, I would love to see Lucasfilm embrace a short-form novella version for telling some of their stories. That certainly seems like a place where future stories about those characters could live." The initial reaction to the two Marvel Specials have been extremely positive and we know that
Emilia Clarke
, who played Qi'ra in
Solo
has expressed interest in returning to the character, this could be a good way for Kasdan to return to that universe and make fans happy. And maybe get Bryce Dallas Howard to direct so everything comes full circle.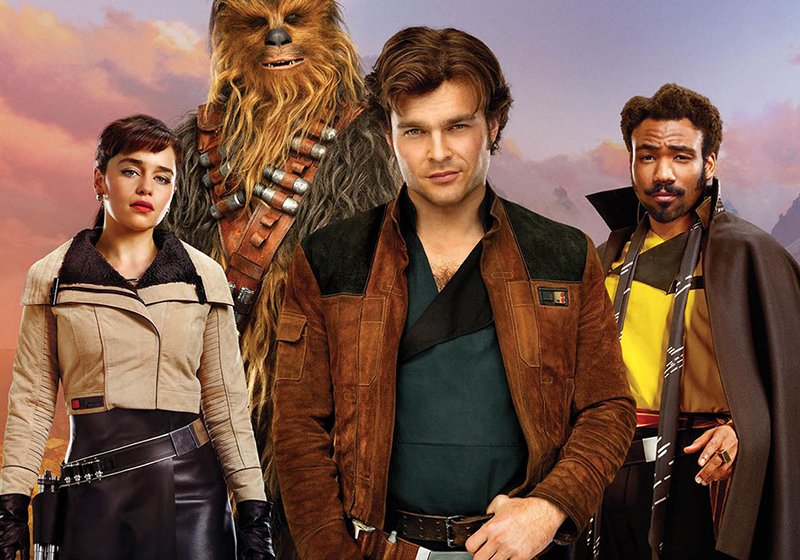 'TASKMASTERS' ANIMATED WORKPLACE COMEDY IN WORKS AT FOX
12/04/23 @ 6:40 pm EST
Source:
Deadline
| Categories:
MIsc
|
Comments
(0) |
E-mail Article
|
Add a Comment
Fox has handed a script commitment to animated workplace comedy
Taskmasters
, from Brian Keith Etheridge (
The Neighborhood
), Brendon Walsh (
Crank Yankers
), cartoonist Johnny Ryan, Fox Entertainment Studios and Fox's Bento Box Entertainment. Co-written by Etheridge, Walsh and Ryan,
Taskmasters
is a half-hour animated workplace comedy that follows a crew of lovable wackos navigating the gig economy at a fly-by-night, "we'll do any job," business. The show incorporates prank calls to real life customers, so beware – the next time you get a weird phone call at work, it might be an animated character from
Taskmasters
! Etheridge, who also serves as showrunner, executive produces with Walsh and Ryan. The project is produced by Fox Entertainment Studios and Fox's Bento Box Entertainment. (via
Deadline
)
A JOB GONE TERRIBLY WRONG IN YOUR FIRST LOOK AT 'SLOW BURN' #3
12/04/23 @ 6:33 pm EST
Source:
BOOM! Studios
| Categories:
MIsc
|
Comments
(0) |
E-mail Article
|
Add a Comment
BOOM! Studios today revealed a first look at SLOW BURN #3, the next issue of the brand new series from acclaimed noir crime writer Ollie Masters (
Snow Blind
), rising star artist Pierluigi Minotti (
Lost Falls
), colorist Alessandro Santoro, and letterer Hassan Otsmane-Elhaou, a tale about dirty deeds in a town on fire, available December 2023. Stealing a violin should have been an easy job for Kary, but when the target turns out to be smarter than expected, things go south fast… A visit to his son in the hospital provides more painful insight to what's left of the crumbling family. SLOW BURN #3 features a main cover by Matt Taylor (
Deep State
) with variants by acclaimed artists Antonio Fuso (
House of Slaughter
), and R.M. Guera (
Scalped
). SLOW BURN is the newest release from BOOM! Studios' eponymous imprint, home to critically acclaimed original series, including
BRZRKR
by Keanu Reeves, Matt Kindt, and Ron Garney;
Something is Killing the Children
by James Tynion IV and Werther Dell'Edera;
Grim
by Stephanie Phillips and Flaviano;
Stuff of Nightmares
by R.L. Stine and A.L. Kaplan;
Damn Them All
by Simon Spurrier and Charlie Adlard;
Once Upon a Time at the End of the World
by Jason Aaron, Alexandre Tefenkgi, Leila del Duca, and Nick Dragotta;
Know Your Station
by Sarah Gailey and Liana Kangas;
A Vicious Circle
by Mattson Tomlin and Lee Bermejo;
The Neighbors
by Jude Ellison S. Doyle and Letizia Cadonici;
Ghostlore
by Cullen Bunn and Leomacs;
Sirens of the City
by Joanne Starer and Khary Randolph;
Coda
by Simon Spurrier and Matías Bergara;
Rare Flavours
by Ram V and Filipe Andrade, and the upcoming
Underheist
by David and Maria Lapham. The imprint also publishes popular licensed properties, including Dune: House Harkonnen from Brian Herbert, Kevin J. Anderson, and Michael Shelfer; Mighty Morphin Power Rangers by Melissa Flores and Simona Di Gianfelice; and The Expanse: Dragon Tooth by Andy Diggle and Rubine. SLOW BURN #3 will be available in comic shops December 27, 2023. It is available for pre-order at your local
comic shop
. Digital copies can be purchased from content providers, including comiXology, iBooks, Google Play, and Kindle.
Slow Burn #3 A Main: OCT230108
Slow Burn #3 B Variant: OCT230109
Slow Burn #3 C 1:10 INCV: OCT230110
Slow Burn #3 D 1:25 INCV: OCT230111
FLORENCE PUGH HIT IN FACE BY OBJECT WHILE PROMOTING 'DUNE: PART 2' IN BRAZIL
12/04/23 @ 1:50 pm EST
Source:
Hollywood Reporter
| Categories:
MIsc
|
Comments
(0) |
E-mail Article
|
Add a Comment
Florence Pugh was hit in the face by a flying object during an appearance at CCXP in Brazil on Sunday.The actress was onstage with her fellow
Dune: Part Two
stars when an object was thrown in her direction, seemingly from the audience, and hit her in the face, according to videos circulating online.In the videos, Pugh can be seen flinching and saying something that may have been "wow" or "ow" before putting her hand to her face and leaning over to pick up the object. It's unclear what it was that hit her. Among those joining her on the panel were stars Timothée Chalamet, Zendaya and Austin Butler, as well as writer-director Denis Villeneuve. The
Dune: Part Two
cast and filmmaker were at the convention in São Paulo on Sunday to promote their upcoming sci-fi sequel. Pugh joins a growing list of celebrities who have been hit by objects thrown by fans while onstage. (via
THR
)
'GODZILLA X KONG: THE NEW EMPIRE' TRAILER SEES EPIC KAIJU TEAM-UP
12/04/23 @ 1:54 pm EST
Source:
Hollywood Reporter
| Categories:
Godzilla
|
Comments
(0) |
E-mail Article
|
Add a Comment
It's a team-up for the ages, as we finally see Godzilla and Kong join forces to take down a ferocious foe in the first trailer for
Godzilla x Kong: The New Empire.
The latest feature film entry in Warner Bros./Legendary Entertainment's
MonsterVerse
follows the events of
Godzilla vs. Kong
(2021), where fans got to see the two apex kaijus finally fight for supremacy. From the trailer,
The New Empire
delves deeper into the mysteries of the Hollow Earth and the reveal of a Titan menace that will necessitate the alliance of Godzilla and Kong.
The New Empire
was originally slated to hit theaters March 15, 2024, but was moved to April 12, 2024. (via
THR
)Trailer:
https://youtu.be/lV1OOlGwExM
THE X-MEN GAIN THE UPPER HAND AGAINST ORCHIS
12/04/23 @ 1:53 pm EST
Source:
Marvel
| Categories:
X-Men
|
Comments
(0) |
E-mail Article
|
Add a Comment
Due to the sinister machinations of the anti-mutant supervillain group Orchis, mutantkind has fallen harder than ever before but soon, the X-Men will have their revenge as the revolutionary Krakoan age comes to its explosive end! Just as Jonathan Hickman boldly kicked it off in 2019 in twin series, HOUSE OF X and POWERS OF X, the finale of the Krakoan Age will be told across two intertwined series starting in January—FALL OF THE HOUSE OF X and RISE OF THE POWERS OF X. The two five-issue limited series will deliver a breathtaking saga across mutant history and future as the X-Men of today and tomorrow wage the final war against extinction across their entire existence! Gerry Duggan and Lucas Werneck's FALL OF THE HOUSE OF X sees a classic lineup of X-Men embark on a daring mission to bring down Orchis for good and restore hope to mutantkind. Meanwhile Kieron Gillen and R.B. Silva's RISE OF THE POWERS OF X takes readers on a sense-shattering journey beyond space and time as an ambitious plan is put in action to prevent the darkest of futures from coming to pass. It's a who's who of current mutant mastermind storytellers, and they're holding nothing back as they close out Krakoa down in epic style and position the X-Men for their all-new era launching later next year! Today, fans can peek ahead at the covers for FALL OF THE HOUSE OF X #3 and RISE OF THE POWERS OF X #3, both arriving in March. In FALL OF THE HOUSE OF X #3, the end has truly begun! The X-Men have taken all they're willing to take from Orchis… Now it's time for them to do the dishing out. Unfortunately, just when it seems like one threat is over…another rises to take its place. The final battle of the Krakoan age rages as two series that are one move toward a crash that will echo across the universe… In RISE OF THE POWERS OF X #3, discover that the real end is never beginning! The past, present and future of Krakoa all rests in a trigger finger. The scenario you prayed would never happen plays out as two series that are one move toward a crash that will reverberate outside the universe… Check out both covers now and stay tuned for more FALL OF THE HOUSE OF X and RISE OF THE POWERS OF X news in the weeks ahead.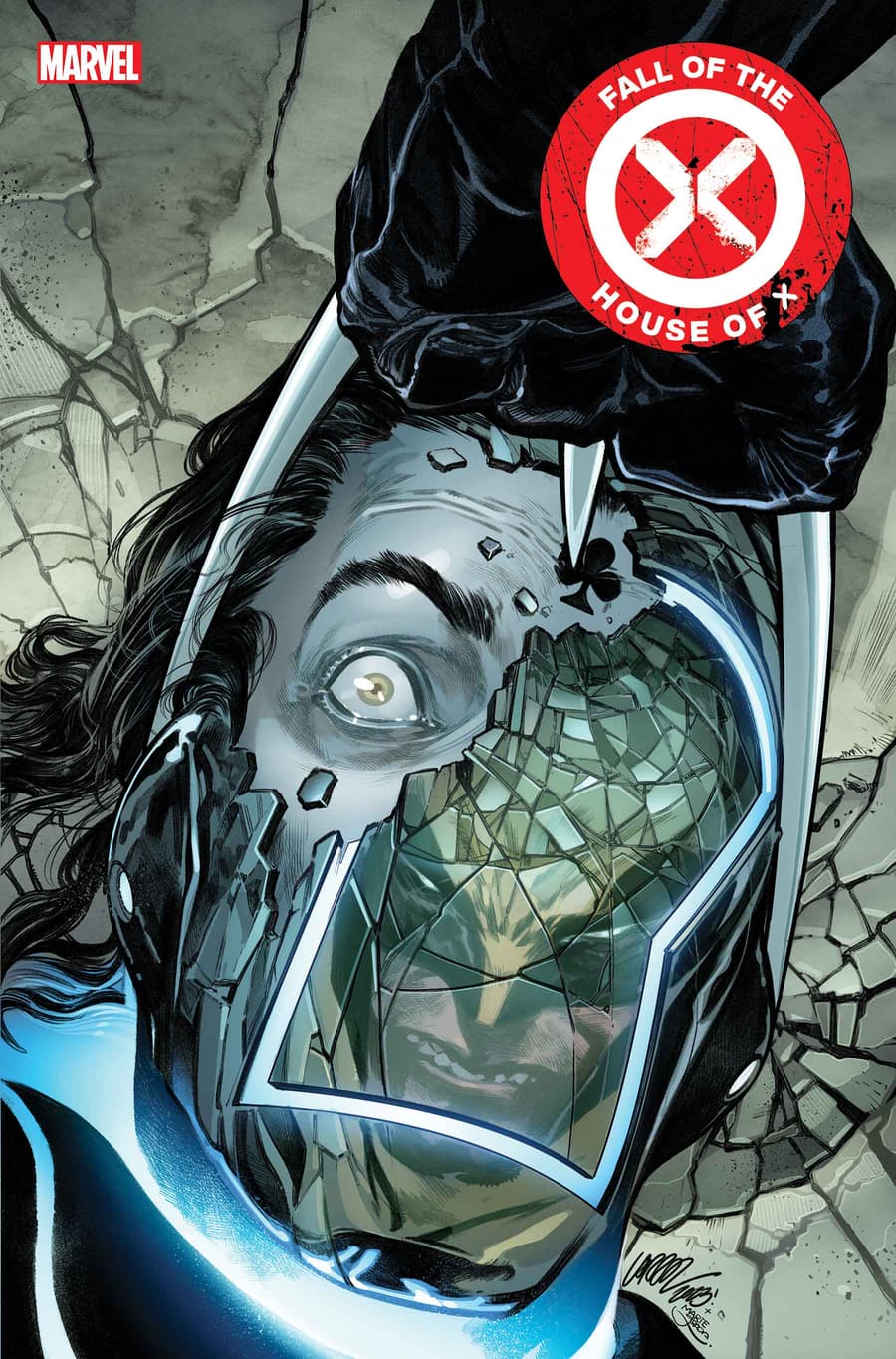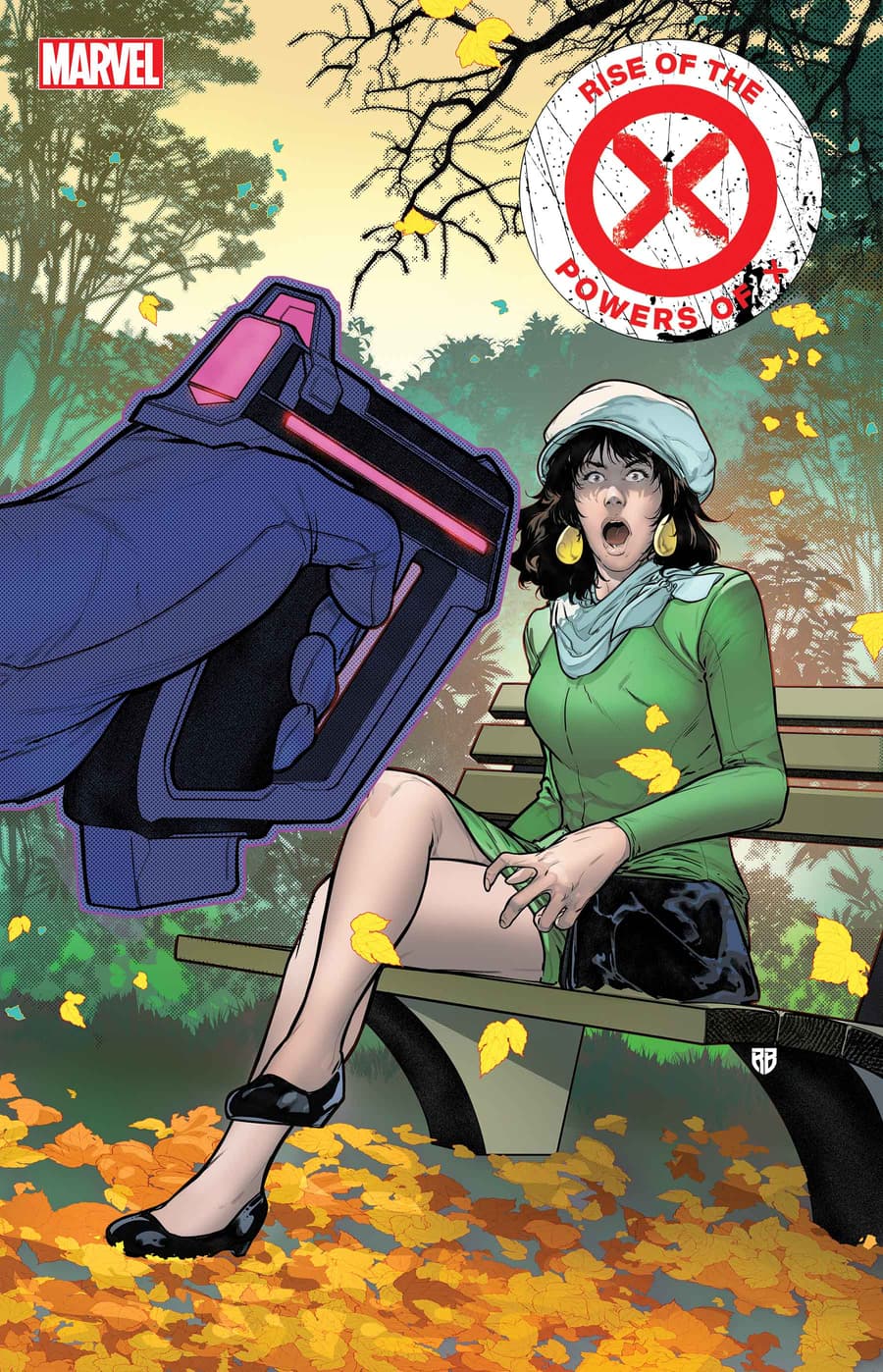 KEVIN FEIGE ON BRINGING BACK TONY STARK
12/03/23 @ 2:05 pm EST
Source:
Vanity Fair
|
Comments
(0) |
E-mail Article
|
Add a Comment
One of the big rumors going around about Marvel Studios has to do with them wanting to get 'the band back together' by bringing
Robert Downey Jr
,
Scarlett Johansson,
and
Chris Evans
back in to play Iron Man, Black Widow and Captain America respectively. Part of the rumor has been fueled by the lower box office numbers of late since
Avengers: Endgame
where those characters took their swan song. But in a new article by
Vanity Fair
there is a quote by the head of Marvel Studios,
Kevin Feige
about the idea of bringing Downey back in the future and it definitely seems like a no. "We are going to keep that moment and not touch that moment again," Feige says. "We all worked very hard for many years to get to that, and we would never want to magically undo it in any way." While comics and movies often undo deaths when it makes financial sense, the 10 films and 11 years that Downey played Tony Stark lead to a perfect cinematic moment and should be left alone.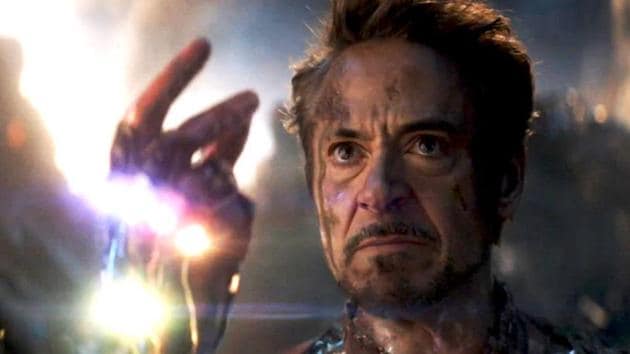 QUEEN BEY TOPS BOX OFFICE
12/03/23 @ 1:54 pm EST
Source:
Deadline
|
Comments
(0) |
E-mail Article
|
Add a Comment
Beyonce
topped a box office weekend that didn't have a lot to talk about.
Renaissance: A Film by Beyonce
opened with a $22M 3-day total while last week's top film,
Hunger Games: Ballad of Songbirds & Snakes
dropped to second with a $14.5M haul. Toho's latest
Godzilla Minus One
also debuted, grabbing $11M with two animated features rounding out the top five with
Trolls Band Together
making $7.6M in its third week while the second week for
Wish
took in $7.4M. Other new releases made the top ten including
Animal
at $6.07M,
The Shift
with $4.35M and the new
John Woo
film
Silent Night
with $3M.
The Marvels
has complete dropped out of the top 10 in just its fourth weekend with the film still under $100M domestically.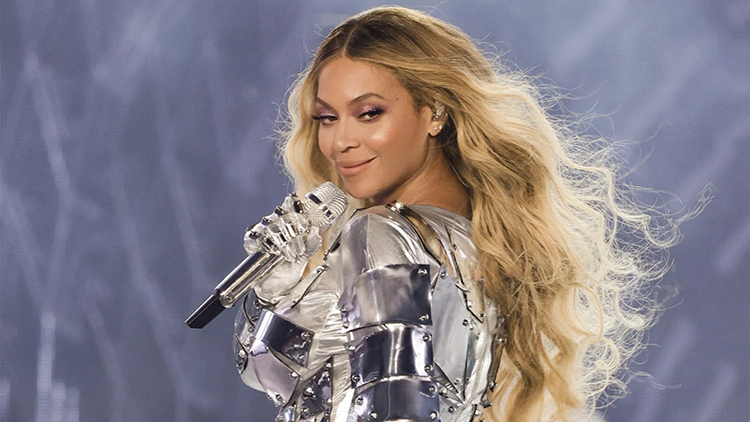 SEASON 2 OF HALO GETS PREMIERE DATE
12/03/23 @ 1:41 pm EST
Source:
YouTube
|
Comments
(0) |
E-mail Article
|
Add a Comment
Paramount+
unveiled the first-look teaser trailer for Halo Season 2during its panel today at CCXP in São Paolo, Brazil, with cast members
Pablo Schreiber
and
Joseph Morgan
, showrunner
David Wiener
and executive producer
Kiki Wolfkill
. In season two, Master Chief John-117 leads his team of elite Spartans against the alien threat known as the Covenant. In the wake of a shocking event on a desolate planet, John cannot shake the feeling that his war is about to change and risks everything to prove what no one else will believe – that the Covenant are preparing to attack humanity's greatest stronghold. With the galaxy on the brink, John embarks on a journey to find the key to humankind's salvation, or its extinction — the Halo. The streaming service has set Thursday, February 8, 2024 for the Season 2 premiere of
Halo
. The series is based on the widely popular and long-running Xbox game franchise.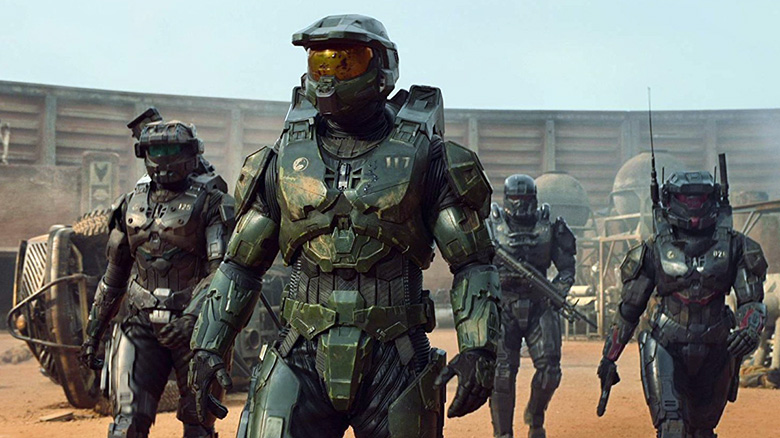 SUPERNATURAL STAR SUFFERS SIX HEART ATTACKS
12/03/23 @ 1:33 pm EST
Source:
Instagram
|
Comments
(0) |
E-mail Article
|
Add a Comment
Mark Sheppard
is well known in the genre community having played Crowley on
Supernatural
, Canton Delaware on
Doctor Who
, Curtis Hagan on
White Collar
, Jim Sterling on
Leverage
, and Willoughby Kipling on
Doom Patrol
. Well, the 59-year-old actor has taken to social media to share that he has survived a series of six heart attacks. "You're not going to believe this! Was on my way to an appointment yesterday when I collapsed in my kitchen. If not for my wife, the @losangelesfiredepartment at mullholland and the incredible staff @providencecalifornia St Joseph's – I wouldn't be writing this." Sheppard had six massive heart attacks and was brought back from the dead 4 times. He has since learned he had a 100% blockage in his left anterior descending artery. He has said that he is now feeling great and should be heading home tomorrow.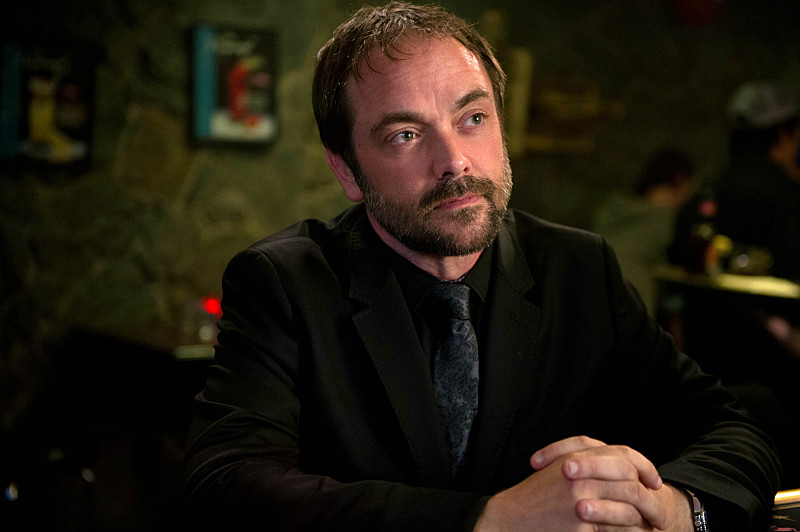 AMAZON SHARES FIRST FOOTAGE OF FALLOUT SERIES
12/02/23 @ 1:29 pm EST
Source:
YouTube
|
Comments
(0) |
E-mail Article
|
Add a Comment
We got our first look at the Amazon Prime series
Fallout
during the series' panel Saturday at CCXP in São Paulo, Brazil. Based on the video game series of the same name,
Fallout
is the story of haves and have-nots in a world in which there's almost nothing left to have. Two-hundred years after the apocalypse, the gentle denizens of luxury fallout shelters are forced to return to the irradiated hellscape their ancestors left behind—and are shocked to discover an incredibly complex, gleefully weird, and highly violent universe waiting for them. The cast is led by
Ella Purnell
as Lucy,
Aaron Moten
as Maximus,
Walton Goggins
as The Ghoul, and
Kyle MacLachlan
as Overseer Hank. The cast includes
Moisés Arias, Sarita Choudhury, Michael Emerson, Leslie Uggams, Frances Turner, Dave Register, Zach Cherry, Johnny Pemberton, Rodrigo Luzzi, Annabel O'Hagan
and
Xelia Mendes-Jones
.
Fallout
will premiere on Amazon Prime Video April 12, 2024.