SEAN LEWIS

SEND THIS TO A FRIEND!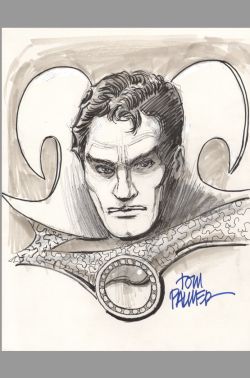 DF Interview: It's a battle for America's leftovers in Sean Lewis' The Few
By Byron Brewer
In a dystopian future, two survivalist brothers stumble across an unlikely sight: a woman asleep in the woods holding nothing but a gun and a baby wearing a gas mask. As these boys begin to embark on helping this woman, betrayals, secrets and revolutions abound in a fight for what's left of America.
Critically lauded writer and playwright Sean Lewis follows up the cult favorite Saints with his newest Image Comic book, The Few. Teaming with artist Hayden Sherman for a limited series, The Few combines Mad Max action with a Station Eleven sensibility in this sci-fi series for mature readers.
Want to know more? We did too! That is why DF sat down in our own dystopian present to talk with writer Sean Lewis.
Dynamic Forces: Sean, your Saints was a wonderful book, and quickly became a cult classic. Tell us a little about what you have in store for readers with your new Image Comics limited series, The Few.
Sean Lewis: In the future, water is scarce. The United States government (now referred to as the Palace) has decided to abandon certain parts of the country (think areas in the South and Midwest). These are the poorer areas that can't contribute to what is being called the country's greater good. So, those areas have exploded in militias and cults. On one side there are mobilized armies that see themselves as true patriots who are trying to create a Free State of America and on the other side are tribes of people in militarized RVs who are only interested in taking over the land the country forgot.
DF: The series takes place in a dystopian future and involves two survivalist brothers, I believe. Who are they and what is their story?
Sean Lewis: Peter and Davey are brothers who have been trained by their father to live off the land, defend themselves and fight if need be. They are teenagers but incredibly assure in their abilities and needs. They can create their own gardens pretty well but they can also rig up an improvised exploding device if need be. Their father and sister have fought with the rebels against the Palace government and those who haven't fallen that far from the family tree.
DF: Who is the woman they meet in the woods holding a gun … and a baby? With a gas mask??
Sean Lewis: Ah, HALE! Hale is an officer with the Palace Army. She works in anti-terrorism and has been placed with one of the more violent tribes in the forgotten areas as an undercover operative. When she sees a massacre at that tribe's hands she breaks protocol and attempts to save a baby that is in the line of fire. Because of her rank she knows some of the areas they are in are suffering from horrible air quality because of the lack of water. So the gas mask is placed on the baby's face and off into the woods they run.
DF: What other protagonists do readers need to know about to enjoy the first issue of The Few?
Sean Lewis: Herrod is the sadistic leader of the RV cult roaming the badlands. The lack of water and air quality (plus a history of abuse) have left him delusional and megalomaniacal so that he sees himself as the equivalent of a biblical king. He is the man hunting Hale with his followers and he is who Hale, Davey and Peter will have to contend with.
DF: Back to the apocalyptic nature of the series: Often the character of this sort of world brings a natural desperation and darkness to any tale. What is the mood/atmosphere you and artist Hayden Sherman are working to create in The Few?
Sean Lewis: Hayden is unbelievable. He is a next level artist, sincerely. His line work is really original, jagged but precise and it gives an unease and excitement to the book. His panel layouts really create energy and excitement in the telling of the story.
DF: Did you work with Hayden on the designs for the characters in this book, or did he come up with most of the designs we will see?
Sean Lewis: We talked about the design and would throw ideas back and forth. My first drafts are pretty detailed short stories so there are heavy descriptions of what the characters look like. What is awesome is Hayden was able to take those descriptions and still infuse them with his own vision to really make the characters come alive and have full identities within their look.
DF: You are well known as an award-winning and nationally-renowned playwright. How difficult is it to transfer that activity into writing a comic book? Can you compare and contrast the two processes, briefly?
Sean Lewis: It's harder than I initially thought. Playwriting is all dialogue based and I thought that would transfer directly. It helps that I feel confident in my dialogue, but the overall world-building is very much like writing screenplays. The real trick is the economy of the panel. You can only fit so many words in a panel and you are trying to convey so much story within those small sections. I love writing the comics, though. Like really love.
DF: Sean, any current or near-future projects you are involved with, inside or outside comics, that you can tell us about?
Sean Lewis: Well, I am in Chicago right now with a play I wrote called Dogs of Rwanda. That will open here in literally 24 hours and then have performances in Indianapolis, Philadelphia and Atlanta. I also have a new comic in the works with artist Caitlin Yarsky. And me and Ben Mackey of Saints fame are talking about a few projects and even some Saints-related things, so I'd look out for those.
Dynamic Forces would like to thank Sean Lewis for taking time out of his busy schedule to answer our questions. The Few #1 from Image Comics hits stores Jan. 18th!
For more news and up-to-date announcements, join us here at Dynamic Forces, www.dynamicforces.com/htmlfiles/, "LIKE" us on Facebook, www.facebook.com/dynamicforcesinc, and follow us on Twitter, www.twitter.com/dynamicforces
---
NEW! 1. 11/25/2020 - STEVE SKROCE
4. 11/16/2020 - RYAN O'SULLIVAN
5. 11/16/2020 - RYAN O'SULLIVAN