DF INTERVIEW: NICK DOAN

SEND THIS TO A FRIEND!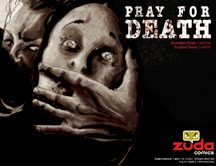 Interview for Nick Doan
Dynamic Forces
By Beth Delaney


Nick Doan is the writer of one of the winning online comic at Zuda Comics (December 2007). His Pray for Death series is a bloody tale about a serial killer with twisted religious machinations and trying to stop his brutal killing spree is the rough and tough Detective Jenkins.
BD: When did you get into comics? What was it in your life that started you on this path?
ND: There has never been a time in my life that superhero comics and memorabilia didn't surround me. I was born in 1978. Later that year, Richard Donner delivered Superman: The Movie to theatres. Any time that my mom took me to 7-11 or Safeway, I would head straight for the spinner racks.
BD: You're the writer/creator of Zuda Comics' series Pray for Death. Explain how the Zuda titles actually work. At some point do you no longer need to rely on votes to continue?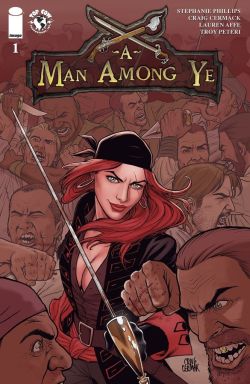 ND: Each month Zuda selects 10 comics to be included in the contest. Users vote for their favorite. At the end of the month, the comic with the most votes wins a contract for an additional 52 screens.
BD: You're only 30 but you can probably remember what life was like before the internet. Techno-Prophets claimed that the net would eliminate printed media. Do you think online comics will actually have the power to eliminate DC's printed line in say, the next 50 years?
ND: I'm old enough to remember when Oregon Trail was the coolest thing about computers. So yes, I remember the Techno-Prophets. The one thing they forget over and over again is that people love stuff! They want to collect the books and possess them. First the Techno-Prophets were predicting the death of the novel. All books would become e-books. But there's still a Borders right across the street from every Barnes & Noble in the nation. I don't think the printed line of comics will ever be eliminated completely, But they will take a pretty big hit in sales. It seems to be happening much slower than everyone's predicting, but we will eventually see a lot more stuff online and less in stores. Right now, most webcomics get a printed edition and they sell really well despite being posted online for free.
BD: Do you consider Pray for Death to be horror or suspenseful drama? It's insanely gritty and bloody but doesn't have boogey monsters just real humans.
ND: The way I approach the story is much more in line with a suspenseful drama, but I tend to think of it more as a horror. Sure, there are no boogeymen, but to me, the most frightening monster of all is the human monster. If you see a werewolf, you think to yourself, "There's a big furry bastard with sharp teeth! I better run!" When you see a serial killer you think, "There's Joe, I wonder if he'd like to go fishing with me this weekend." You never know when you're looking at a serial killer until it is way too late. I think it's even more disturbing to try and understand their rationality for killing. A vampire has to eat, serial killers want to play-act their mother's death, or get revenge for being abused as a child by continuing the pattern of violence.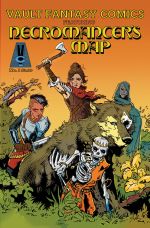 BD: PfD is scary because it is about a human zealot on a killing spree. Is this based on a real person from history or maybe a culmination of serial killers?
ND: The killer is based on my understanding of serial killers. He isn't based on any particular real life killer or any amalgamation. I have read extensively about Jack the Ripper and done research on many other serial killers as well. What makes each one fascinating to me, are their motivations for killing. That's where I drew the most inspiration.
BD: Is there any peace of mind for the readers – will the killer ever get caught?
ND: Detective Jenkins is a very skilled policewoman. I doubt she'd stop without bringing the killer to justice. He is pretty crafty though. Jeez, now I'm not sure.
BD: Did you grow up in a particularly religious household that gave you some of the education for the details you need in this story? What about the police side of the story – where did you find information on how cops would act in these situations?
ND: I spent a good deal of my youth trying to avoid going to church with my mom. Ironically enough, I think I may have learned more about my religion doing research for this comic than going to church. On the police side of the story, I concern myself with my character and how she would behave given the rules and procedures of her job. Normally she breaks the rules anyway.
BD: "Forgiveness" seems to be a continuous thread throughout the PfD collection. Do you think people in modern society have enough of that in their hearts or are we mostly cold and calculating?
ND: I think forgiveness is an incredibly important quality in our society. As a Los Angeles resident, I live in a forgiveness draught. We're too stressed out and too pissed at everyone else. I think a little forgiveness would make the world a much happier place.
BD: Have you already figured out how the story will end?
ND: Yes, but I keep my stories very fluid while I'm writing them and sometimes things change quite a bit before I get to the end.
BD: What other projects do you have on your To Do list that you can tell us about?
ND: Sadly, there's nothing I can tell you about right now. Dani (Daniele Serra, PFD artist) and I are working on some pitches together. A project that I worked on a few years ago may finally see the light of day and if it does I will resume work on that. I am also working with another artist on a future Zuda submission. So basically, I've just got all my fingers crossed.
Nick on the Net:
http://zudacomics.com/pray_for_death
http://pray4death.blogspot.com/
---
NEW! 1. 11/22/2021 - KURT BUSIEK
3. 11/15/2021 - DAVID M. BOOHER