DF INTERVIEW: EVAN SKOLNICK/MARVEL ULTIMATE ALLIANCE

SEND THIS TO A FRIEND!
DF Interview with Evan Skolnick
by Beth Delaney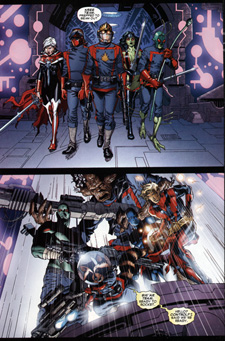 Beth Delaney: The Marvel Ultimate Alliance 2 video game (XBox 360, PSP, PS2 & 3, Wii, Nintendo DS) is based within the story arc of Civil War before the assassination of Captain America or the Skrull Invasion. What makes this story arc so special?

Evan Skolnick: We chose Marvel's Civil War as our starting point for a number of reasons. First and foremost, it's a great catalyst for dynamic and exciting gameplay situations. Civil War was a truly momentous Marvel Comics event, one of those rare crossovers that promises to change everything and then really does.

We wanted MUA2 to be an epic game, and Civil War has "epic" pretty much built right in. It's turned out to be a great choice for us, as there's so much fodder for game scenarios as well as powerful character moments, compelling side stories and plentiful back story.

Although our version of Civil War is a "what if"-style scenario which plays out differently than in the comic books, we still include many key moments from the comics, as well as a gazillion little references sprinked through cutscenes, conversations, dossiers, audio diaries, and so on.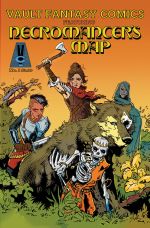 Beth Delaney: Would you be for or against the Superhuman Registration Act if it were a reality in today's world?

Evan Skolnick: My heart wants me to say I'd be Anti-Reg, because it's more closely aligned with the heroic ideal. But in a world where super heroes are fighting each other in the street for nothing more than TV ratings, I'm not 100% sure how I would've reacted after the Stamford explosion.

Either way, it's fun working on a game in which weighty and relevant issues like liberty vs. security can actually be explored, even while you're also doing fun stuff like smashing cars and blowing up buildings.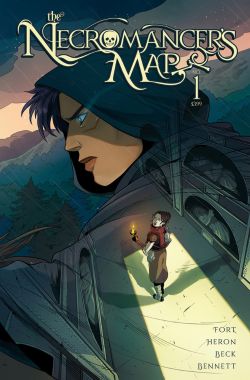 Beth Delaney: As Lead Writer of the game, does one of the characters stand out for you?

Evan Skolnick: There are so many Marvel characters in MUA2 it's hard to play favorites. As a writer I love the diversity of personalities and voices I'm getting to work with. Writing Nick Fury dialogue one day, Hulk the next, and then over to Spidey and Captain America... it's like putting a kid in a giant sandbox with every toy that's ever existed!

However, yes, I do have a favorite character to write. But that character hasn't been announced yet (he said coyly)...

Beth Delaney: The current lineup of characters in MUA2 is: Daredevil, the Fantastic Four, Hulk, Captain America, Iron Man, Luke Cage, Spider-Man, Storm, Thor and Wolverine. When a player selects a character will that automatically generate which side of the SRA he would fight on, or can a player mix up what really happened in the comics like a customized What if? story?

Evan Skolnick: Many of the tough decisions we needed to make when bringing the Civil War concept over to a video game related to choosing between optimal gameplay vs. staying consistent with the comics story. In almost every case, we'd bend the story a bit in order to maximize the quality of the gameplay experience.

This is one of those cases, where in the comics the Marvel heroes are split nearly down the middle over the Registration Act. While we wanted the player to experience the feeling of choosing a side in the conflict, we didn't want to punish anyone by robbing them of half the playable characters.

So, the way it works in MUA2 is, at a certain point in the game you are forced to make a decision on the SRA, to take a stand. A small handful of playable characters are locked into one side or the other – such as Captain America and Iron Man – but the vast majority will come with you no matter which side you choose. While it might stretch the imagination a bit to see Wolverine going Pro-Reg (for example), we felt it was worth it in order to avoid punishing the player.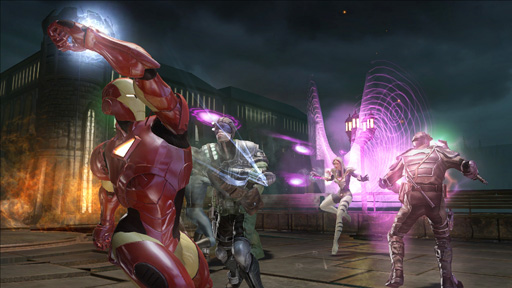 Beth Delaney: One of the appealing factors of New Warriors, which you worked on back in the 1990s, was that it was a team of characters that normally didn't get the spotlight. Are any of them in Ultimate Alliance 2, perhaps as unlockable characters?

Evan Skolnick: We'll be announcing MUA2 characters on a regular basis as we get closer to launch. However I will point out that in the comics at least, the New Warriors characters are pretty closely intertwined with the Civil War event and resulting fallout...

Beth Delaney: Speaking of New Warriors, do you have a favorite character from that team?

Evan Skolnick: Having co-created Turbo for the team, I'll have to recuse myself on the basis of being completely and utterly biased. :-)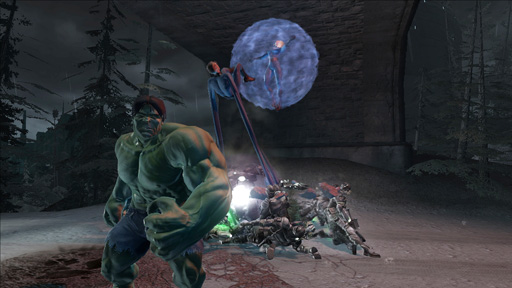 Beth Delaney: What was the first comic book you can remember reading?

Evan Skolnick: Wow, what a great question... no one's ever asked me that before! While I'm positive it's not actually the first comic book I read, the oldest memory I have of reading a specific comic is Amazing Spider-Man #169. Kind of a notorious choice, what with Spidey covering his tracks regarding the disposal of his clone down that chimney -- events which later spawned the much-maligned Clone Saga in the 90s.

For some reason, what I really remember from that issue is the cliffhanger ending, where Spidey sees a Kingpin-like silhouette, only to find out that it's Dr. Faustus instead. It seemed like a huge moment, though in the end it turned out to be a bit of a throwaway.

Beth Delaney: With the incredible success of Marvel Films and rumors of films such as Avengers, Thor and S.H.I.E.L.D., is there a character or team that you would love to see on the big screen?

Evan Skolnick: Did I mention I co-created Turbo?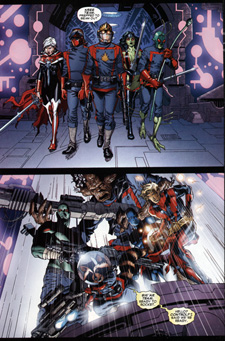 Beth Delaney: After migrating from comics to games, have you considered moving into television, animation or film?

Evan Skolnick: While one never knows what the future may hold, I'm very happy working in video games. I've spent the last eight years deeply immersing myself in the game development process, as a writer as well as a designer and producer, working on dozens of titles, spanning every major console and handheld system. Being able to apply that inside knowledge to making video game narrative better – by teaching others as well as directly contributing to high-profile titles – is a very rewarding experience.

Beth Delaney: Will you ever return to comics?

Evan Skolnick: Working in video games is a full-time job... sometimes quite a bit more than full-time! I don't generally have the energy left over to make the kind of all-out effort I think is probably required to land comics writing gigs these days. And at this point I don't see myself returning to comics full-time.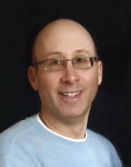 However, I did love writing comics. If the right opportunity came along – one which allowed me to do some comics writing that wouldn't interfere with my main job – I'd probably jump at it.



On the web:

Marvel Ultimate Alliance – www.marvelultimatealliance.com



---
NEW! 1. 02/10/2022 - SIMON SPURRIER
4. 01/31/2022 - TIM SEELEY & AARON CAMPBELL
5. 01/27/2022 - TYLER BURTON SMITH