GAEL BERTRAND

SEND THIS TO A FRIEND!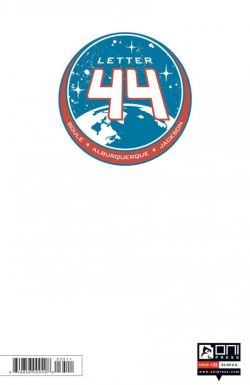 DF Interview: Journey with Gael Bertrand to A Land Called Tarot
By Byron Brewer
In A Land Called Tarot, the Knight of Swords comes across all manner of strange and colorful inhabitants during his quest through a mysterious realm. This imaginative tale debuted in the boundary-pushing Image Comics anthology Island, but will soon be collected in its own hardcover.
To learn more about the exotic and beautiful saga, DF talked with the entire creative team: Gael Bertrand.
Dynamic Forces: Gael, your beautiful A Land Called Tarot originally saw print in the magazine Island. What will it be like for you to see it collected in hardcover form?
Gael Bertrand: Thank you for the compliment. I received my copies of the book a few days ago and it's quite an amazing experience to hold the final product. This story is my first array into comic books as a sole creator, and I'm very thankful to have had the opportunity of total creative freedom. All thanks to Image Comics and to Brandon Graham. To be able to put out the story in Island magazine first helped a lot. It allowed me to see what needed improvement when I started collecting it. I adjusted the colors, recolored some of the pages, moved things around and added more than 20 pages that were never printed before.
DF: What can you tell us about the world you introduce us to in this fantasy tale?
Gael Bertrand: When I first started to think about the story, I knew I wanted to explore themes of mythology and symbolism. And when considering what setting would be best, the images of the Tarot cards seemed varied and broad enough to use them as the pieces of a world. Not only are they wildly open to symbolic interpretation but the fact that we can draw them (no pun intended) and put them into sequences like the frames of a comic book was very appealing to me. From then on, I wanted to picture how all these characters would interact and deal with the Land they inhabit.
DF: Tell us about your main protagonist, the Knight of Swords.
Gael Bertrand: He's a bit of a wanderer, he wants to explore and understand what this Land is made of. But his flaw is that he sees the world only from a conceptual and rational perspective.
DF: Can you tell us about some of the characters he encounters along his travels?
Gael Bertrand: The book is structured in three chapters, like three cards of a simple Tarot reading, and so the characters he gets to interact with the most are: the Tower, the Magician and the Hermit. They each will challenge his understanding of the world. In what way is open to interpretation from the reader.
DF: As artist on the piece, I would imagine you had to design many characters. As we read it, it would be fun to know which were the most challenging to design? Which was the most fun for you? Do you have a favorite character? (Could be your favorite character as the artist is not your favorite character as the writer?)
Gael Bertrand: It was fun creating all these characters but surprisingly the one I enjoyed drawing the most is the stead the Knight rides on. The most challenging one was the "character" called the World. He's the giant tree at the center of it all. Ironically, the Photoshop file (I work all digital) of the double page spread showing this tree and the garden around it got corrupted when I was almost done with it. I had to redo the whole thing from scratch.
DF: There are a lot of elaborate and imaginative set pieces in the story. Tell us how you as artist made Tarot come alive.
Gael Bertrand: In a way, the book is an exercise in world-building but the hope was that it would reveal some truth about the inter-connectivity between humans and their environment. I was trying to figure out what metaphysical principles can be derived from reflecting on these symbolic images. One of my concerns was that an understanding of the "rules" of Tarot reading would be necessary to the reader. But after some research I realized that there is no record of what the creators of these cards had in mind initially. The fact that it spawned so many variations and is still being interpreted today is a testament to its liveliness.
DF: Was there any specific inspiration for A Land Called Tarot?
Gael Bertrand: "Many" is the short answer to that question. I've been a fan of all kinds of comics for as far as I can remember. From the French/Belgium style to manga to comics. And so I tried to pick from all these different traditions to make that world as universal as possible.
DF: Gael, are there any other projects present or near-future you can tell us about for you?
Gael Bertrand: I'm about to start working on a new book, this time in collaboration with a writer. I cannot give you any details about it, except for the fact that I'm very enthusiastic as it touches on a subject I've been interested in for many years.
Dynamic Forces would like to thank Gael Bertrand for taking time out of his busy schedule to answer our questions. A Land Called Tarot HC from Image Comics hits stores Feb. 8th!
For more news and up-to-date announcements, join us here at Dynamic Forces, www.dynamicforces.com/htmlfiles/, "LIKE" us on Facebook, www.facebook.com/dynamicforcesinc, and follow us on Twitter, www.twitter.com/dynamicforces
---
NEW! 1. 11/25/2020 - STEVE SKROCE
4. 11/16/2020 - RYAN O'SULLIVAN
5. 11/16/2020 - RYAN O'SULLIVAN