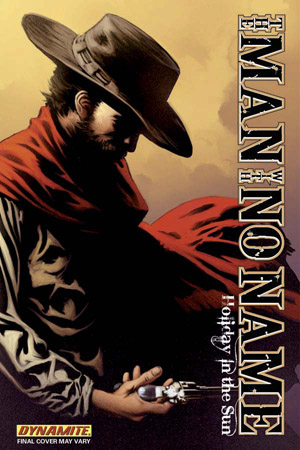 ISBN-10: 1606901311
ISBN-13: 9781606901311
Rating: Teen +
Cover: Richard Isanove
Writer: Luke Lieberman & Matt Wolpert
Penciller/Inker: Diego Bernard
Colorist: PC Siqueira
Genre: Western
Awards: NA
Publication Date: FEBRUARY, 2010
Format: Trade Paperback
Diamond Order Code:
Retailer Incentive: n/a
Page Count: 128
Dimensions: Approx. 10.1875Hx 6.625H
From its iconic imagery, stars, and score, MGM's Man with No Name trilogy is a modern masterpiece of cinema! And now, the legend has come to life once again from ...