JUSTICE LEAGUE OF AMERICA ARCHIVES VOLUME 1 HARDCOVER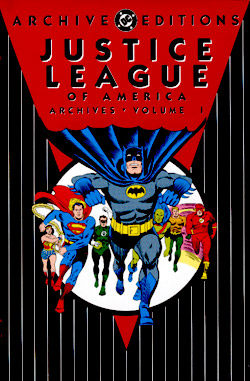 PRICE:
$39.96 MSRP: $49.95 YOU SAVE 20%
This hardcover volume reprints the first adventures of DC's
Justice League - and is now available at 20% OFF cover price!

Written by Gardner Fox and illustrated by Mike Sekowsky (and others). As
superheroes came to the forefront of comics again at the end of the 1950s
DC assembled its greatest heroes as the Justice League of America. This
hardcover volume features the JLA's battles against space-age menaces in
colorful fast-paced stories. Includes issues 28 through 30 of The Brave and
the Bold and the first 6 issues of Justice League of America!