SHERLOCK HOLMES HARDCOVER - SIGNED BY ARTIST AARON CAMPBELL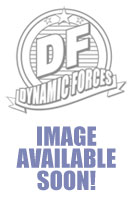 PRICE:
$24.99
Rating: TEEN +
Cover:
Writer:
Penciller/Inker:
Colorist:
Genre:
Awards:
Publication Date:
Format: Hardcover
Diamond Order Code:
Retailer Incentive:
Page Count:
1606901338
9781606901335
Dimensions: Approx. 10.5"W x 6.875"H
A Direct Market Exclusive! Written by Leah Moore and John Reppion with reverence and a modern edge, artist Aaron Douglas completes the Victorian mood under the striking and iconic John Cassaday covers.
Now, as part of a special, limited edition signing, you can add the ultimate edition to your collection - signed (on a tip-in sheet) by the pair of writers -- Leah Moore and John Reppion -- as well as artist Aaron Campbell!