CLOSET #1 CGC GRADED 9.6!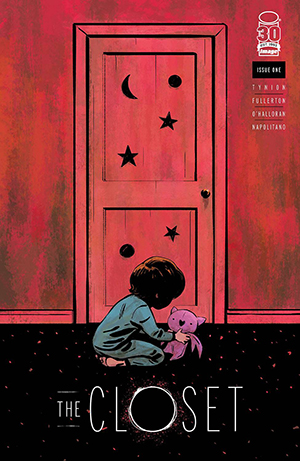 PRICE:


$30.00 MSRP: $89.99 YOU SAVE 66%
Offered at the dynamic price of $30.00 for a limited time!!! Returns to regular MSRP of $89.99 soon!!!!! FIRST APPEARANCE ALERT!!! GET IN ON THE GROUND FLOOR!!! A tale of existential familial horror by JAMES TYNION IV (THE DEPARTMENT OF TRUTH, RAZORBLADES) and GAVIN FULLERTON (BOG BODIES, Bags). Thom is moving cross-country with his family and dragging the past along with them. His son, Jamie, is seeing monsters in the bedroom closet and will not let them go. ULTRA LOW EVENT PRICED FOR THE FIRST LUCKY 7 FANS IN HONOR OF THE 30TH ANNIVERSARY OF IMAGE COMICS!!!