VAMPIRELLA BLACK AND WHITE BUST BY JOSEPH MICHAEL LINSNER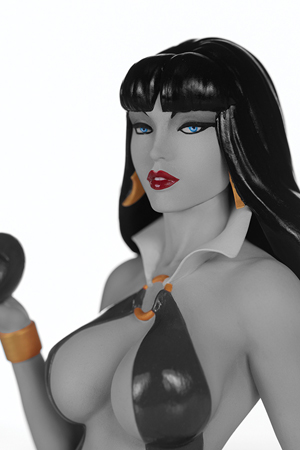 PRICE:
$175.00
Rating: Teen+
Art: Joseph Michael Linsner
Dimensions: 7.5" Height w/ Base
Publication Date: October
UPC: 725130310743
ON SALE DATE: October
Vampirella celebrates 50 years with an all-new two-statue set featuring one of Dynamite's most exciting crossovers with Joe Linsner's Dawn. Featured this month is this limited-edition Vampirella resin bust. This beautiful bust is strictly limited in quantity and each copy is hand-numbered. The "Black & White" variant is further limited to just 299 pieces worldwide, making this bust an instant rare collectible!