CROSSOVER #2 SECOND PRINTING SIGNED BY DONNY CATES DUAL PACK - HOT PICK!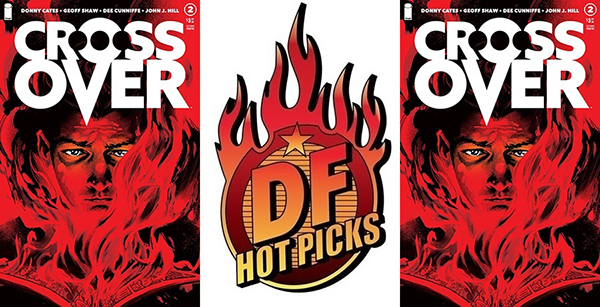 PRICE:
$99.98
KIDS LOVE CHAINS, Part Two-The event continues to unravel as Ellie, Otto, and Ava rise from the ashes of their comic shop to begin their four-color odyssey to find the truth beyond the dome. Meanwhile: super-prisons! Magic guns! Mysterious government agents! And other stuff, too! FINAL COVER MAY VARY! ALLOCATIONS MAY OCCUR!
*LIMIT 1 PER CUSTOMER!