RED GOBLIN RED DEATH #1 SIGNED BY PATRICK GLEASON!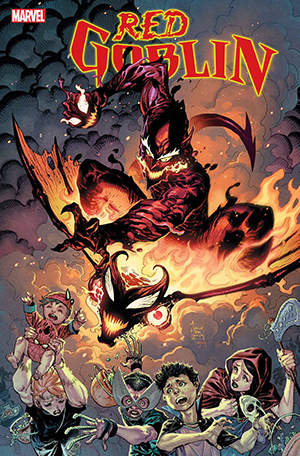 PRICE:
$19.62 MSRP: $39.99 YOU SAVE 50%
Offered at the dynamic price of $19.62 for a limited time!!! Returns to regular MSRP of $39.99 after August 26th!!!!! FIRST TIME WORKING WITH PAT GLEASON AND WE ARE EXCITED!!!!!!!!! OFFERED AT ROCK BOTTOM EVENT PRICING IN HONOR OF THE YEAR Spider-Man FIRST APPEARED!!!!!!!!! DEAD IS THE NEW RED! In order to finally destroy Spider-Man once and for all Norman Osborn joined himself with the Carnage symbiote, becoming the Red Goblin! Here at last are the untold stories of the Red Goblin's rein of madness and mayhem! So grab your greatest goblin gear and rend your raiments red, for the Red Goblin rides again! FINAL COVER MAY VARY. ALLOCATIONS MAY OCCUR.