GREEN GOBLIN 18" X 24" LITHOGRAPH - SIGNED BY ALEX ROSS!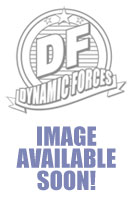 PRICE:
$196.60
Celebrate 50 amazing years of Spider-Man and all his deadly foes with this Marvel-ous Masterpiece by Alex Ross-and signed by Alex Ross! The Green Goblin is presented here on this high-end 18" x 24" lithograph, printed on 100lb Gallerie Art Silk Stock and ready for framing. This is a true Alex Ross masterpiece that no true believer should be without!
THE LATEST AND GREATEST Marvel COMICS SIGNED BY Stan Lee!
DF is proud to offer you the latest and greatest Marvel Comics signed by none other than "the man" that started it all, Stan Lee! True believers, this one is for you, as the co-creator of the Fantastic Four, the Avengers and the X-Men tops each of these Marvel-ous comics with his signature!