MARK MILLAR AND JOHN ROMITA'S KICK ASS "ASS KICKING" TRADING CARDS - BOX WITH BONUS CHASE CARD!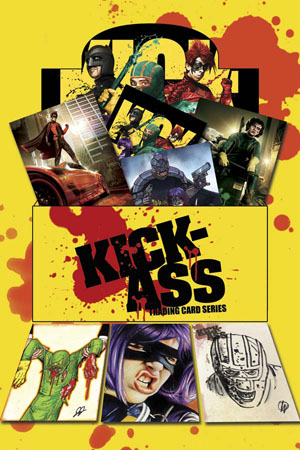 PRICE:
$95.76
Anniversary Price: $19.77 (For 1977, the year of John Romita Jr.'s American comics debut in The Amazing Spider-Man Annual #11!)
This incredible 100-card set features comic art and limited photo images from both the comic series and the hit movie! And to make this a must-have item for Kick-Ass fans, this series will include exclusive original art, available only through this card series! And each box will include a bonus chase card!