GREEN HORNET YEAR ONE #1 DF EXCLUSIVE "COOL GREEN" MATT WAGNER ALTERNATE COVER!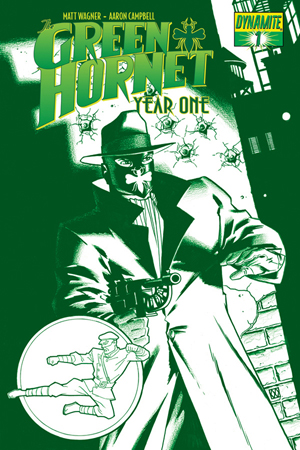 PRICE:
$29.99
UPC: 725130142283
Celebrate the return of the one of the greatest crime fighters of all time, the Green Hornet, with this Exclusive Limited Edition High-End cover of The Green Hornet #1 featuring the art of Matt Wager! From Batman to Zorro, Matt Wagner is a master writer and artist in the genre of classic crime fighting super heroes, and DF proud to offer this special edition of Mr. Wagner's exciting new Green Hornet series from Dynamite. This DF Exclusive will be at the MSRP of the REGULAR cover price of $3.99! This is limited to INITIAL ORDERS ONLY! These will NOT be available for re-order after this offering as a stand alone item.
Introductory price of $3.99 for a limited time.