DARK REIGN: FANTASTIC FOUR #1 (OF 5) - SIGNED BY WRITER JONATHAN HICKMAN!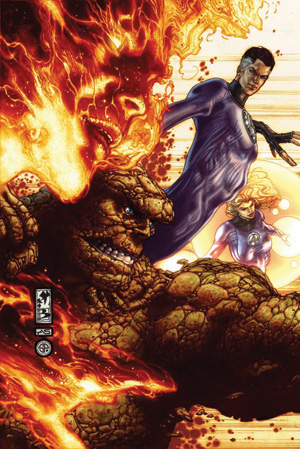 PRICE:
$19.99
UPC: 725130116208
DARK REIGN
Dark Reign strikes Marvel's first family-in an explosive way!
Prepared to blown away as: HAMMER agents attack the Baxter Building. Reed changes everything. The Human Torch suffers a horrible loss and Franklin and Val go shopping.
There's Time travel, Alternate realities, Celestials, Eternals, Deviants and Doombots... and more important than all of that, we find out the answer to the question: What is the Bridge?