STAR WARS COLLECTOR'S CLUB EXCLUSIVE MINI-LIGHTSABER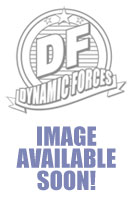 PRICE:


$50.00
The exclusive Master Replicas .45 scale black chrome Anakin Skywalker lightsaber replica is the latest in the highly collectible dark chrome class. The third in this series, the Anakin edition is a must have item and joins ranks with the Obi-Wan A New Hope edition and the Darth Sidious saber from Revenge of the Sith. This is the lightsaber Anakin wields before succumbing to the dark side of the Force in the prequel trilogy's final chapter.
The sinister appearance of this darkly-clad edition seems fitting for a Jedi succumbing to the Dark Side. Its uniform color also accents the signature form of the famous lightsaber that fans are most familiar with - it is, after all, the same saber that Luke will carry through the next two chapters of the saga following Revenge of the Sith.
This exquisite scaled example of a most elegant weapon comes with a display stand and packaging that distinguishes it with a StarWarsShop.com logo. With a worldwide edition size of only 4,000 units, be sure to get yours before this latest addition to a popular new series becomes all but extinct.
* Constructed of black chrome-plated machined brass, ABS grips with rubberized paint
* Comes with collectible presentation box that features the StarWarsShop logo - brought to you from Star Wars Shop in association with DYNAMIC FORCES!
* Measures approximately 5" long x 0.7" diameter
* Includes Certificate of Authenticity and display stand