AMAZING SPIDER-MAN #538 - SIGNED BY RON GARNEY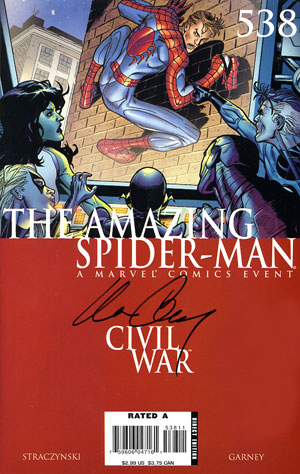 PRICE:


$14.99
Conclusion to "THE WAR AT HOME, an official tie-in to "Marvel Civil War."
The Civil War shaking the Marvel Universe races to its climax - with Spider-Man caught right in the middle. Where else would we expect to find him?
Check it out! Ron Garney is one of the best artists in comics, and his work shines on Amazing Spider-Man! Each issue is hand numbered, features a DF Certificate of Authenticity and is sealed with a DF Holo-Foil Sticker!