SPIDER-WOMAN: ORIGIN #1 - SIGNED BY BRIAN MICHAEL BENDIS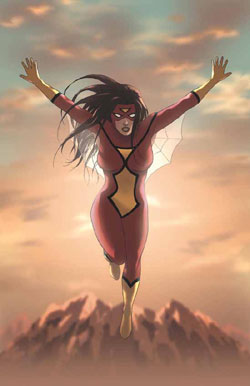 PRICE:


$19.99
Bendis is Back! (but you might be saying to yourself where did he go?). Well he's back on a new #1! And this time it's Spider-Woman: The Origin! Perfect timing with Frank Cho's New Avengers #14! Exploding out of the pages of New Avengers!! This all-new epic limited series chronicles the intriguing secret history of Jessica Drew and her journey from child experiment to Hydra agent to S.H.I.E.L.D. agent to super hero to private eye to Avenger!

The man behind the greatest Marvel stories of the last several years - Brain Michael Bendis - has graciously agreed to sign a limited number of this 1st issue of this exciting new series for DF! Each signed edition will also be numbered and sealed with a certificate of authenticity.