GLOOM COOKIE VOLUME 3 TPB: BROKEN CURSES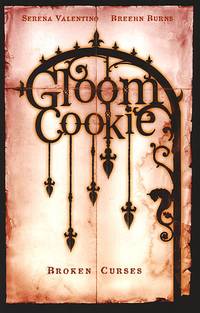 PRICE:
$11.96 MSRP: $14.95 YOU SAVE 20%
Gloom Cookie features an ensemble cast of cursed beauties, living wax
statues, bad goth poets, malevolent gargoyles and melancholy werewolves.

Lex and Damion have been in love for centuries, but a curse drives them
apart. The immortal Damion must watch his mortal love die endlessly,
incarnation after incarnation.

Driven by fear, the wicked Isabella seems to destroy everything she touches,
and looks for redemption in the caged heart of a mysterious creature of the
dark.

Sebastian thought he'd lost his mind when his abilities began to manifest
themselves: wishes coming true, creatures slipping in from other dimensions
and a monster that lived under his bed and ate his girlfriends. By learning
the secrets of his origin and his ties to the Carnival Macabre, he will soon
come to find that with extraordinary gifts come extraordinary sacrifices. .
.

This book collects issues #13-17 of the popular gothic soap-opera series.