'SUPERGIRL': "TREMORS" PREVIEW
11/11/19 @ 10:59 am EST
Source:
The CW
| Categories:
DC
|
Comments
(0) |
E-mail Article
|
Add a Comment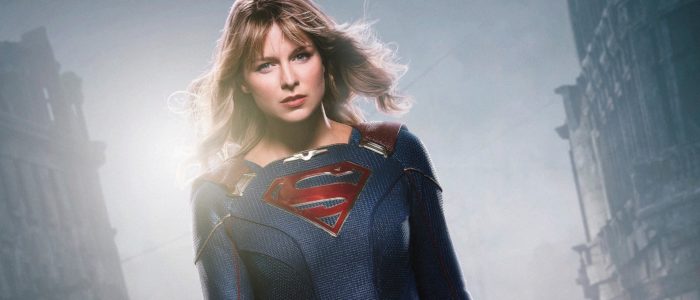 The CW
has released a preview for its coming episode of
Supergirl
, titled "Tremors".
Supergirl
airs Sundays at 9/8c on The CW. "Tremors" debuts November 17.
Preview:
https://youtu.be/Hl-a0_hlp00
VAULT ANNOUNCES DAVID MACK VARIANT FOR 'VAMPIRE: THE MASQUERADE' #1
07/06/20 @ 12:47 pm EST
Source:
Vault Comics
| Categories:
MIsc
|
Comments
(0) |
E-mail Article
|
Add a Comment
Vault is thrilled to announce a set of new Vampire: The Masquerade #1 variant covers from legendary artist David Mack (Kabuki, Cover, Daredevil).

The gorgeous, painted piece by Mack will come in two different printed variants. The first, in a lush purple and blue, will be a standard, open order variant. The blood red version will be a special, deluxe variant, printed on thick card stock, with silver foiling and spot-gloss highlights, and will retail for $9.99.

"Vampire: The Masquerade is a legendary property with a mystique & mythology of epic art," said artist David Mack. "I'm thrilled to add my take to this world of imagination."

Each issue of the Vampire: The Masquerade will include exclusive material for Vampire: The Masquerade 5th Edition of the tabletop RPG from Modiphius Entertainment. These materials enable readers to play alongside the unfolding comic events in their own in-game chronicles.

Sink your teeth into the hidden world of vampires, ghouls, and hunters who live in the shadows and scheme among us. In the comic series, Cecily Baine, an enforcer for the Twin Cities' elite cabal of Kindred (vampires), takes a mysterious young vampire under her wing and is swept up in a conspiracy that can shake the foundations of vampire society.

Vampire: The Masquerade is co-written by Tim Seeley, Tini Howard, and Blake Howard, with art by Dev Pramanik and Nathan Gooden, with colors by Addison Duke, letters by AndWorld Design, design by Tim Daniel, and covers by Aaron Campbell, Nathan Gooden, and David Mack. The first issue will hit store shelves on August 5.


VAMPIRE: THE MASQUERADE #1


Writers: Tim Seeley, Tini Howard, Blake HowardArtist: Devmalya Pramanik, Nathan Gooden
Colorist: Addison Duke
Letterer: Andworld Design
Designer: Tim Daniel
Covers: Aaron Campbell, Nathan Gooden, David Mack

From the internationally best-selling World of Darkness universe, Vault brings readers a brand-new Vampire: The Masquerade comic series, Winter's Teeth.

When Cecily Brine, a courier for the Twin Cities Camarilla, takes a mysterious younger vampire under her wing, she's dragged into an insidious conspiracy. Will she be able to escape with her unlife and protect her aging, Alzheimer's afflicted sister, or will she be yet another pawn sacrificed to the Masquerade?
Meanwhile, an Anarch coterie investigates a mysterious killing.
'BILL & TED'S EXCELLENT ADVENTURE' COMING TO 4K; SEE THE TRAILER!
07/06/20 @ 12:42 pm EST
Source:
Empireonline
| Categories:
MIsc
|
Comments
(0) |
E-mail Article
|
Add a Comment
By and large, 2020 has not been excellent. But if anyone can inspire us all to party on, it's the Wyld Stallyns themselves, Ted 'Theodore' Logan and Bill S. Preston. With the loveable doofus duo set to return to the big screen in long-awaited threequel
Bill & Ted Face The Music
later this summer, that's not the only bodacious Bill & Ted news to be excited about – because their beloved original outing, 1989's
Bill & Ted's Excellent Adventure
, has been scrubbed up and given the 4K treatment. No way? Yes way!
Trailer:
https://youtu.be/f6JyEp2etsQ
The 4K restoration will be available beginning August 10 – 4K UHD Blu-ray, limited edition Steelbook, Blu-ray, DVD and digital download.
Bill & Ted Face the Music
opens in theaters on August 28.
'SANDMAN' AUDIO PRODUCTION COMES TO LIFE WITH NEW ART AND TRAILER
07/06/20 @ 12:27 pm EST
Source:
DC Comics
| Categories:
DC
|
Comments
(0) |
E-mail Article
|
Add a Comment
"I am moving through your dreams…"
We're just over a week away from the debut of Audible's ambitious new audio production of
The Sandman
and as if we weren't already too excited to sleep (sorry, Morpheus!), we now have the official cover art and an enticing new trailer to share with all of you.Just to recap, Neil Gaiman's acclaimed series of graphic novels will soon be available as an Audible Original adapted and directed by visionary audio producer Dirk Maggs. Gaiman is intimately involved as the project's Creative Director, Executive Producer and Narrator. Actor James McAvoy will lead the impressive cast as Morpheus along with Kat Dennings as Death, Michael Sheen as Lucifer, Taron Egerton as John Constantine and many, many more. We've already gotten one trailer for
The Sandman's
audio production, but Audible has released a brand new one, which features some dramatic, dreamlike visuals along with our first taste of McAvoy in the starring role.
Trailer:
https://youtu.be/yS4mGesO2m4
We also have our first look at the production's cover art. Fans of both the original Vertigo comic series and the bestselling graphic novel collections that followed know that cover art is pretty important when it comes to
The Sandman,
so it's great to see this latest take step up with a breathtakingly cosmic cover image that appropriately reflects the mythic nature of Gaiman's tale.
Audible's
The Sandman
adapts the first three graphic novels in Gaiman's series and is due to be released on July 15. That gives you just enough time to pre-order it at Audible.com/TheSandman and to binge read your copies of the books.
'THE EPIC TALES OF CAPTAIN UNDERPANTS' TRAINS FOR SPACE TRAVEL IN NEW CLIP
07/06/20 @ 12:14 pm EST
Source:
ComicBook
| Categories:
MIsc
|
Comments
(0) |
E-mail Article
|
Add a Comment
DreamWorks'
Captain Underpants
franchise has been delighting fans of all ages over the past few years, and it looks like it's officially headed into the cosmos.
ComicBook.com
is debuting a new clip from
The Epic Tales of Captain Underpants in Space!
, the upcoming special season of the series. The clip, shows what is required for space training at the P.O.O.P.S.I.E. space agency, with some pretty hilarious results.
The Epic Tales of Captain Underpants in Space!
is the latest continuation of the franchise, following three traditional seasons, a
Hack-a-ween
Halloween special, and an
Epic Choice O'Rama
interactive special.
The Epic Tales of Captain Underpants in Space!
will be available to stream exclusively on Netflix beginning July 10th.
Clip:
https://youtu.be/M3F10ceuHp0
J.J. ABRAMS RUMORED TO BE PRODUCING NEW 'CONSTANTINE' FILM
07/06/20 @ 12:02 pm EST
Source:
The Direct
| Categories:
DC
|
Comments
(0) |
E-mail Article
|
Add a Comment
The Direct
is reporting a rumor that a live-action Constantine movie is in development at Warner Bros., with Bad Robot serving as the production company and JJ Abrams attached as a producer. The film will have a similar feel and tone to Bad Robot's other upcoming projects, which include the
Justice League Dark
HBO Max show as well as the Zatanna movie.
It is currently unknown whether this will be a soft reboot with Keanu Reeves reprising the titular role, or if this will be a complete reboot with a new actor portraying the character.
This potential development serves as a welcome-back for the character of John Constantine, who has seen his fair share of adaptations. Keanu Reeves was the first to portray the character in live-action in the 2005 film
Constantine
, and actor Matt Ryan portrayed the occult detective in his own television series while making appearances on
Arrow
and eventually joining the cast of
Legends of Tomorrow
.
'THE BATMAN', 'MISSION: IMPOSSIBLE 7', OTHER BLOCKBUSTER SHOOTS TO RESUME IN UK
07/05/20 @ 10:53 pm EST
Source:
The Wrap
| Categories:
MIsc
|
Comments
(0) |
E-mail Article
|
Add a Comment
Production on
The Batman
and
Mission: Impossible 7
will be among several Hollywood blockbusters to resume filming in the United Kingdom following exemption of quarantine rules, Culture Secretary Oliver Dowden said Sunday.
During the weekend press conference, Dowden said he personally spoke with Tom Cruise about the exemption. Shooting in England for the latest in the franchise was suspended when the COVID-19 pandemic forced production to shut down.
Produced by Skydance for Paramount Pictures,
Mission: Impossible 7
was originally set for a July 2021 release but was pushed back to November of that year due to filming delays caused by the pandemic. Now, crew members for the film will be allowed to return to England to finish filming at Warner Bros. Studios Leavesden in Hertfordshire, as the British government is granting a number of film and TV productions exemption from following quarantine rules. (via
The Wrap
)
Other major blockbusters set to start or resume filming in the country include Universal's
Jurassic World: Dominion
, Warner Bros.'
Fantastic Beasts 3
, Sony's live-action musical adaptation of
Cinderella
and Disney's remake of
The Little Mermaid
.
'AGENTS OF SHIELD': NEW PHOTOS FROM "THE TOTALLY EXCELLENT ADVENTURES OF MACK AND THE D"
07/05/20 @ 10:44 pm EST
Source:
ABC
| Categories:
Marvel
|
Comments
(0) |
E-mail Article
|
Add a Comment
The upcoming episode of
Agents of SHIELD
is titled "The Totally Excellent Adventures of Mack and the D" and
ABC
has released photos.
The hilarious-looking episode is set to follow Mack (Henry Simmons) and Deke (Jeff Ward) after they get stranded in 1982.
Agents of SHIELD
airs Wednesday nights on ABC at 10 PM EST.
KYOTO ANIMATION TO STREAM MEMORIAL VIDEO ON FIRE'S ANNIVERSARY ON JULY 18
07/05/20 @ 10:37 pm EST
Source:
Anime News Network
| Categories:
MIsc
|
Comments
(0) |
E-mail Article
|
Add a Comment
Kyoto Animation has announced that it will stream a memorial video on its YouTube channel on July 18 to mark the one-year anniversary of the devastating fire that burned down the company's Studio 1 building, killing 36 people and injuring 33 others. The video will be streamed in Japanese only at 10:30am JST and will be available throughout the day after the streaming.
On July 18 last year, a devastating fire broke out at Kyoto Animation's Studio 1 building. A total of 70 people were inside the building at the time. Kyoto Prefectural Police apprehended the then 41-year-old suspect who allegedly used gasoline to start the fire, and they are investigating the case as arson. Police arrested the suspect on May 27 after 10 months of hospital care due to injuries.
Demolition work on Kyoto Animation's Studio 1 building concluded on April 28. Residents of the Fushimi Ward in Kyoto have previously sent a written request to Kyoto Animation not to build a monument or a park at the site, expressing concern that the large number of visitors that a memorial site could bring would affect the tranquility of the neighborhood. (via
Anime News Network
)
ANDY SERKIS RETURNING TO MIDDLE EARTH IN NEW 'THE HOBBIT' AUDIOBOOK
07/05/20 @ 10:29 pm EST
Source:
EW
| Categories:
Lord of The Rings
|
Comments
(0) |
E-mail Article
|
Add a Comment
Andy Serkis is set to return to the world of
The Hobbit
in a new audiobook from HarperCollins.
Serkis will read from the J.R.R. Tolkien fantasy novel, a prelude of
The Lord of the Rings
saga, of the same name that follows the adventures of hobbit Bilbo Baggins as he attempts to secure treasure guarded by Smaug the dragon.
The British actor recently read the very same book as part of an 11-hour fundraising effort benefitting NHS Charities Together and Best Beginnings that raised more than $350 million.
Serkis portrayed the character of Gollum in
The Lord of the Rings
trilogy,
The Hobbit: An Unexpected Journey
, and in various video games based on the franchise.
"We are delighted to announce the release of a brand-new audiobook of
The Hobbit
, read by @andyserkis," HarperCollinsUK tweeted about the September release. (via
EW
)
ZACK SNYDER RELEASES 'KNIGHTMARISH' POSTER OF HBO MAX'S 'BATMAN V SUPERMAN – ULTIMATE EDITION'
07/05/20 @ 10:21 pm EST
Source:
The Wrap
| Categories:
DC
|
Comments
(0) |
E-mail Article
|
Add a Comment
Zack Snyder has been giving his fans all the goods lately. In addition to the long-awaited "Snyder Cut" of
Justice League
coming next year, HBO Max has now released the "Ultimate Edition" of the director's critically panned
Batman v Superman: Dawn of Justice
, and there's a new poster to go with it.
The Ultimate Edition of
Batman v Superman
adds a half-hour of extended and deleted scenes to the film, making it more violent than the PG-13 theatrical cut but also fixing many of the complaints that critics and fans had about the narrative. While the new version maintains Snyder's polarizing darker portrayal of Batman and Superman, it's regarded as a noted improvement over the version that hit theaters in March 2016. (via
The Wrap
)
When HBO Max launched in May, the theatrical version was the only one available, but it has since been removed and replaced with the "Ultimate Edition."
AND the poster!