LANDMARK 'WONDER WOMAN' #750 COMING IN JANUARY
10/21/19 @ 12:59 pm EST
Source:
DC Comics
| Categories:
DC
|
Comments
(0) |
E-mail Article
|
Add a Comment
Longtime favorite DC storytellers team up with acclaimed new voices in a celebration of the Amazon Princess Diana as the publisher has revealed details for Wonder Woman #750, scheduled to hit comic book stores and participating online retailers on January 22, 2020.


Wonder Woman
#750 is a 96-page tribute to one of pop culture's most enduring heroes, containing stories from writers such as legendary Wonder Woman writers Greg Rucka and Gail Simone, as well as fan-favorite scribes Vita Ayala, Marguerite Bennett, Jeff Loveness, and current Wonder Woman writer Steve Orlando. They'll be joined by a variety of new WW storytellers, including Kami Garcia (Teen Titans: Raven, Joker/Harley: Criminal Sanity), Shannon and Dean Hale (the upcoming Diana: Princess of the Amazons), and Mariko Tamaki (Supergirl: Being Super, Harley Quinn: Breaking Glass).

Featuring a stunning cover from Catwoman writer/artist Joëlle Jones, artists include Colleen Doran, Jesus Merino, Wonder Woman Rebirth's Nicola Scott, Elena Casagrade, and Gabriel Picolo, with more artist announcements to follow.

Participating comic book retailers will have something extra special for hardcore collectors and ardent Wonder Woman fans alike. A collection of comics' most popular and talented artists will render a series of variant covers for this momentous issue, depicting the Amazon Princess in different eras from the 1940s to present day:

1940s variant cover by Joshua Middleton

1950s variant cover by Jenny Frison

1960s variant cover by J. Scott Campbell

1970s variant cover by Olivier Coipel

1980s variant cover by George Pérez

1990s variant cover by Brian Bolland

2000s variant cover by Adam Hughes

2010s variant cover by Jim Lee and Scott Williams

Wonder Woman #750 is a 96-page prestige format one-shot comic book, debuting in comic book stores and participating online retailers January 22, 2020, for $9.99. Be sure and check with your local comic book retailer for details on any of the decade variant covers it might carry.
'MAN OF STEEL': ZACK SNYDER TEASES FAORA'S RETURN FROM PHANTOM ZONE
05/25/20 @ 7:47 pm EST
Source:
Heroic Hollywood
| Categories:
DC
|
Comments
(0) |
E-mail Article
|
Add a Comment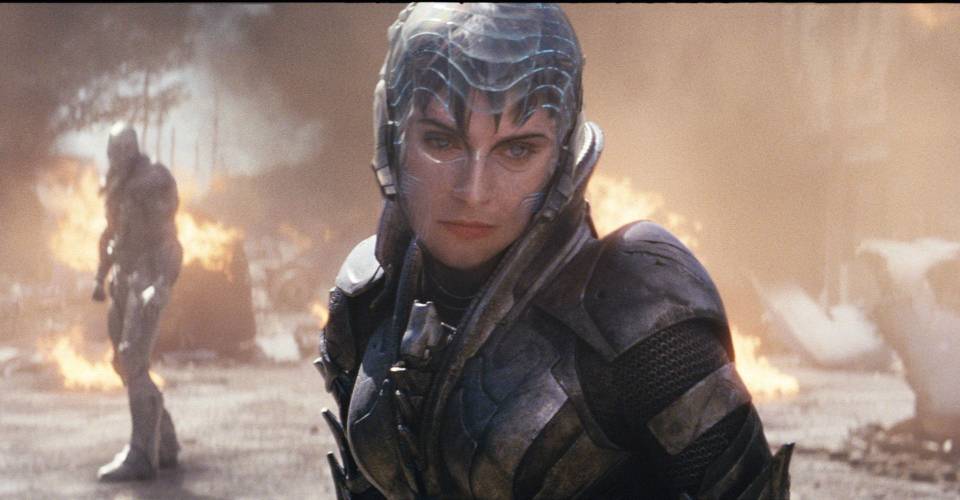 Man of Steel
director Zack Snyder believes that the Kryptonian villain Faora could return from the Phantom Zone.
While most fans remember
Man of Steel
for Michael Shannon's menacing portrayal as the maniacal villain Zod, credit has to be thrown towards Antje Traue, who played his second-in-command Faora. Unlike Zod, Faora was exiled to the Phantom Zone at the end of
Man of Steel
, essentially allowing her to return for a sequel should Traue's services be necessary. While there hasn't been any news of Faora coming back to the DC Extended Universe,
Man of Steel
director Snyder has teased her return, stating that it's entirely possible.
Earlier this week, Snyder held a watch party for
Man of Steel
on Vero, where he discussed the film in fine, unfiltered details. Of his many tidbits of information, Snyder teased the return of of Faora, who currently spends her time drifting away in the Phantom Zone.
"Is there a chance to survive in the Phantom Zone with no suit on?" Synder teased. "I feel like possibly… it would be cool to imagine. Faora could return." (via
Heroic Hollywood
)
HORROR MOVIE 'THE WRETCHED' TAKES IN $186,000 AS DRIVE-IN THEATERS GAIN POPULARITY
05/25/20 @ 7:39 pm EST
Source:
Variety
| Categories:
MIsc
|
Comments
(0) |
E-mail Article
|
Add a Comment
Variety
reports that IFC's horror movie
The Wretched
is leading the small weekend box office with an estimated $186,000 at 59 movie theaters. It drew a respectable $3,153 per theater average during the Friday-Sunday period.
Currently, 348 of the 5,400 North American theaters are open, including 169 drive-ins, according to Comscore. Last week, only 21 drive-ins were open, marking a significant rise in their popularity and accessibility during the coronavirus crisis. Most movie theaters across the country are still closed due to the virus outbreak. IFC is the only distributor reporting box office totals this weekend.
The Wretched
, which premiered at the 2019 Fantasia International Film Festival, has scared up a total of $548,609 since launching on May 1 at 11 drive-ins, including the Mission Tiki in Montclair, Calif., where it had an informal premiere. Written and directed by Brett Pierce and Drew T. Pierce,
The Wretched
follows a young boy who discovers an evil witch in the nearby woods. The cast include John-Paul Howard, Piper Curda, Zarah Mahler, Azie Tesfai and Jamison Jones.
STAR WARS ALUM SIMON PEGG WANTS TO RETURN FOR 'THE MANDALORIAN', AND HE HAS A CLASSIC ROLE IN MIND
05/25/20 @ 7:34 pm EST
Source:
CinemaBlend
| Categories:
Star Wars
|
Comments
(0) |
E-mail Article
|
Add a Comment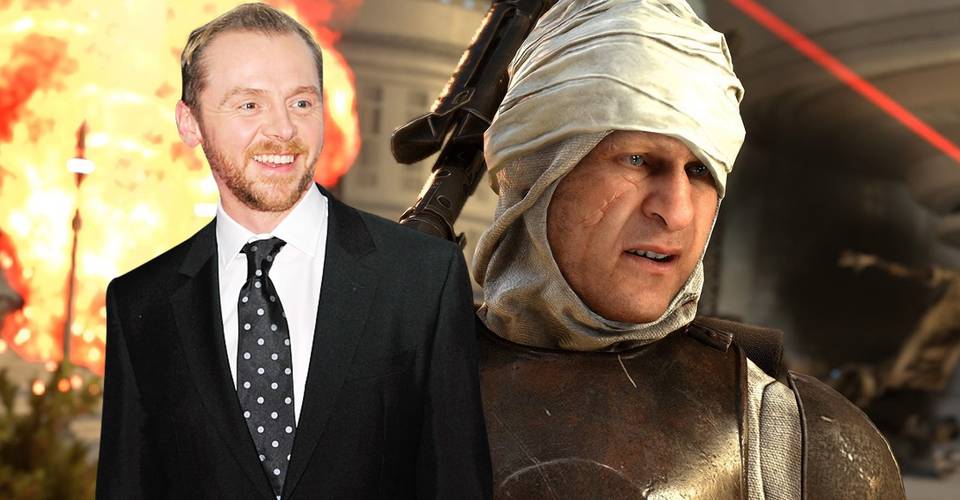 The Mandalorian
assembled a lot of talent behind the scenes, having brought together a murder's row of directors for its first season. The show also brought in strong performers in front of the camera, and we're not just talking about Pedro Pascal, Gina Carano, Giancarlo Esposito and Carl Weathers. Other familiar (and talented) names like Nick Nolte, Ming-Na Wen and Bill Burr all popped up during the first set of episodes. Now, it sounds like Simon Pegg wants to get in on the action, and he knows just the role he wants to play.
Pegg wants to join
The Mandalorian
as infamous bounty hunter Dengar, a role that he's already voiced in two other projects. Although Pegg seems unsure of Lucasfilm's willingness to cast him for the role in the live-action realm, he did use another recent casting to show that there is hope for him:
"I've mentioned it a few times, but surely, if Taika [Waititi] and [Jon] Favreau decide to bring Dengar into
The Mandalorian
, then I have some form [of experience] in the past having played him in
Star Wars: Battlefront
and
The Clone Wars,"
Pegg said. "So just saying. I heard they just employed Katee Sackhoff to play a character that wasn't in the movies but she played it before in a different Star Wars thing, so just saying." (via
CinemaBlend
)
The Mandalorian
Season 1 is currently streaming on Disney+.
GODZILLA VS KONG PREQUEL COMIC INTRODUCES NEW BAT TITAN CAMAZOTZ
05/25/20 @ 7:25 pm EST
Source:
Screen Rant
| Categories:
Godzilla
|
Comments
(0) |
E-mail Article
|
Add a Comment
Godzilla vs. Kong
is getting two prequel graphic novels, one of which is confirmed to feature a new bat Titan called Camazotz. News about the upcoming MonsterVerse installment has been rather quiet, despite releasing in six months. Although Legendary has shared little on Godzilla's bout with Kong, one star believes the fanbase will be pleased with the film.
With every MonsterVerse adventure, Legendary Comics has released supplemental reading material. For
Godzilla
2014, the company released
Godzilla: Awakening
, a prequel graphic novel set many years before the character's resurgence in the film. Next, Legendary released
Skull Island: The Birth of Kong
, a four-issue series set before and after the events of
Kong: Skull Island
. For
Godzilla: King of the Monsters
, Legendary released
Godzilla: Aftershock
. This graphic novel is set between the two
Godzilla
movies, and has the title monster battle the MUTO Prime.
With all this, it should come as no surprise Legendary will be going all-out with its supplemental material for its biggest MonsterVerse movie yet.
Recently, Legendary Comics held an online "WonderCon@Home" panel for
Godzilla vs. Kong
. In the video, the company announced two upcoming prequel graphic novels for the film. The first will be from Godzilla's perspective, digging into his character and role as a planet protector. The book will be written by Greg Keyes, who wrote the novelization for
Godzilla: King of the Monsters
, and illustrated by Drew Johnson. On the flip side, the second graphic novel will feature Kong and will focus on a female pilot. The book will be written by Marie Anello, and illustrated by Zid. Not only that, but Legendary revealed details on a new Titan whose theme is darkness, a creature called Camazotz, named for the Mayan bat god.
In addition to the graphic novel, there will also be a Kong picture book for younger readers. It will be illustrated by Nidhi Chanani, with Kiki Thorpe authoring. Finally, like the other MonsterVerse movies,
Godzilla vs. Kong
will be receiving an art book. Written by Daniel Wallace, the book will feature plenty of interviews, including one with
Godzilla vs. Kong
director Adam Wingard.
All in all, there looks to be a lot of material for MonsterVerse fans coming up. (via
Screen Rant
)
ZACK SNYDER'S 'JUSTICE LEAGUE' ACTOR RAY PORTER REVEALS IF HE'S PLAYING DARKSEID IN AVA DUVERNAY'S 'NEW GODS'
05/23/20 @ 8:36 pm EST
Source:
ComicBook
| Categories:
DC
|
Comments
(0) |
E-mail Article
|
Add a Comment
This has been a huge week for DC fans as the long-awaited "Snyder Cut" of
Justice Leagu
e was officially announced on Wednesday. The highly-anticipated version of Zack Snyder's
Justice League
will be hitting HBO Max next year and there are some changes for fans to look forward to.
The DC villain Darkseid was rumored to be making an appearance in
Justice League
around the time the theatrical cut premiered, and Snyder has teased the superpowered god's role in the years since. Ray Porter, who was lined up to voice Darkseid in the film, recently shared his reaction to the Snyder Cut news, and he couldn't be more thrilled with the announcement and the fans.
Many folks have long wondered if Darkseid's portrayal in
Justice League
will end up differing from
The New Gods
, a feature film that is set to be directed by Ava DuVernay and was written by DuVernay and Tom King. However, while speaking to
LightCast
, Porter addressed that he's not currently involved with
The
New Gods
.
"No, I have not," Porter replied when asked if he'd heard from DuVernay. "I know a lot of people on Twitter have been making noise about it and I'm really grateful, and I love that, and obviously I'd love to hear from Ava about
New Gods
, but I also respect that Ava's got a vision for this project. And if I'm not a part of that vision, that's just the way it is, and that's okay. My hope is that it's something the fans are going to love as well. But I haven't heard from Ava yet." (via
ComicBook
)
'JUSTICE LEAGUE' SNYDER CUT DARKSEID ACTOR CONFIRMED
05/23/20 @ 8:30 pm EST
Source:
Screen Rant
| Categories:
DC
|
Comments
(0) |
E-mail Article
|
Add a Comment
Actor Ray Porter took to Twitter to finally confirm his involvement with Zack Snyder's
Justice League
.
The behind-the-scenes tale of
Justice League
is a sordid affair. After original director Zack Snyder left the film following a family tragedy,
The Avengers
director Joss Whedon was brought on board to oversee reshoots and overhaul the film. The resultant film was cut down to two hours (from an initial runtime of over three) and many storylines were removed or heavily altered.
The movie was met with a tepid critical and commercial reception and plans for sequels were quietly shelved as the DCEU segued into more stand-alone projects like
Joker
and
Birds of Prey
.
One of the most talked-about elements of the Snyder Cut has been the prospective appearance of Darkseid in the film. In the theatrical cut of
Justice League
, the main villain, Steppenwolf, mentions the name of the iconic DC conqueror, but that's it. Now, actor Ray Porter, who had long been rumored to be playing Darkseid, took to Twitter to confirm his involvement with
Justice League
, and his imminent return in Zack Snyder's Director's Cut. (via
Screen Rant
)
ZACK SNYDER'S 'JUSTICE LEAGUE' RESHOOTS WON'T INVOLVE THE CAST
05/23/20 @ 8:11 pm EST
Source:
IGN
| Categories:
MIsc
|
Comments
(0) |
E-mail Article
|
Add a Comment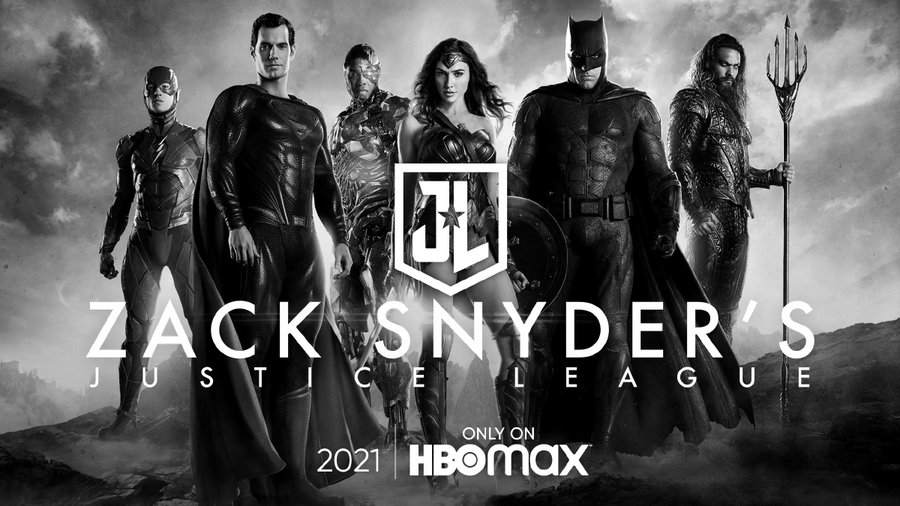 As the cast of
Justice League
expressed its happiness over the announcement of Zack Snyder's
Justice League
landing on HBO Max, word has come that none of them will be called back into the fray for the $20-30 million worth of work still needed to complete the project. (via
IGN
)
On The Wrap's
Wrap-Up podcast
, reporter guest Umberto Gonzalez mentioned how Warner Bros. is apparently drawing the line at more scenes being added featuring the stars of the film.
"There's not going to be any reshoots of any kind with any actors," Gonzalez stated. "It's just additional dialogue. Here's something that hasn't been reported yet -- [Zack Snyder] did want to shoot and he wanted to do additional photography but HBO Max said, 'No, that's not happening, We'll give you money for post-production, for special effects, for scoring, and even ADR but no reshoots of any kind on this movie.'"
If you're looking for a deep dive into what the Snyder Cut is, check out IGN's
full Snyder Cut explainer
.
COULD 'LEGENDS OF TOMORROW' CROSSOVER WITH 'SWAMP THING'?
05/23/20 @ 7:56 pm EST
Source:
CinemaBlend
| Categories:
DC
|
Comments
(0) |
E-mail Article
|
Add a Comment
The CW's fall TV season is going to look a lot different this year, with most of the network's line-up premiering in January 2021. To fill the empty time slots, The CW acquired the broadcast rights to DC Universe's one-and-done horror series,
Swamp Thing
. In DC comics,
Legends of Tomorrow's
John Constantine was first introduced in
The Swamp Thing Saga #37
. Now that both properties are on The CW, could
Legends of Tomorrow
crossover with
Swamp Thing
? Well, executive producer Marc Guggenheim recently revealed the chances of that happening.
"Oh, good question. I mean, look, I tried very, very hard to get Swamp Thing in 'Crisis on Infinite Earths'", Guggenheim said. "Because when you've got Constantine, to not have a crossover with Swamp Thing, it's just a shame, a wasted opportunity. I honestly don't know the answer to that question, in large part because whether The CW has the broadcast rights to
Swamp Thing
or not, it doesn't really impact the various reasons why Swamp Thing wasn't in 'Crisis.' My attitude is always hope springs eternal." (via
CinemaBlend
)
Swamp Thing
Season 1 doesn't yet have a scheduled CW release date as yet, but if you can't wait for it to premiere you can stream it now on DC Universe.
THE INKWELL AWARDS ANNOUNCES DAVE SIMONS SCHOLARSHIP AWARD WINNER
05/23/20 @ 7:48 pm EST
Source:
Inkwell Awards.com
| Categories:
MIsc
|
Comments
(0) |
E-mail Article
|
Add a Comment
The Kubert School had their annual scholarship awards event earlier in May via a virtual scholarship ceremony through Google Meet, due to the Covid-19 global pandemic. The Inkwell Awards' 11th Dave Simons Inkwell Memorial Scholarship Award of $1000 was presented to second-year student Ryusei Sawada. The school posted an announcement of all award recipients on its
website
.
Sawada is an aspiring artist originally from Tokyo, Japan, whose ultimate goal is to work for publishers like Marvel, DC, and Image as an inker/artist. He entered the Kubert School right out of high school.
Normally, according to The Inkwell Awards' founder/director Bob Almond, the non-profit would send a representative to the Dover, NJ institution to attend the live ceremony and personally congratulate the winning student. But due to shelter-in-place orders, they were unable to, and school director Carol Thomas informed him that the school had already set up remote learning, which will remain in place until the end of the year.
"There were some timing issues but the virtual ceremony was a great idea," said Almond. "This way the lucky winner was able to get even more public recognition. Kudos to school director Mike Chen and the Kubert School staff for getting it done despite many challenges. We hope to be there next year to shake the hand of the winner."
The Inkwells created the scholarship award on behalf of their ink artist friend and committee member, Dave Simons, shortly after his passing in 2009, with the approval of his sister, Bette Simons.
Dave Simons (1954-2009) was an American artist known for his work on the characters Conan, Ghost Rider, Red Sonja, Howard the Duck and Spider-Man for Marvel Comics, and "Forgotten Realms" for DC Comics. He was also a storyboard artist for the award-winning animated TV show, "Courage the Cowardly Dog," while simultaneously handling the art for DC's comic book spin-off. To date, Inkwells has raised $11,000 in his name to students in need.
The Inkwell Awards is the only official 501(c)(3) non-profit organization whose mission is to promote and educate regarding the art form of comic-book inking, as well as annually recognize the best ink artists and their work. Established in 2008, the Inkwells are overseen by a volunteer committee of industry professionals and assisted by various professional ambassadors and contributors. They sponsor the Dave Simons Inkwell Memorial Scholarship Fund for the Kubert School and host the Joe Sinnott Hall of Fame.
FAN-FAVORITE 'MISSION: IMPOSSIBLE' CHARACTER GETTING STORYLINE IN NEXT FILM
05/23/20 @ 12:21 pm EST
Source:
ComicBook
| Categories:
MIsc
|
Comments
(0) |
E-mail Article
|
Add a Comment
Though production on the seventh and eighth films in the
Mission: Impossible
franchise has been postponed, with the film's release dates also shifted back, the cast is still eager to get back to the series.
Tom Cruise isn't the only one returning, though, with the likes of Ving Rhames, Henry Czerny, Rebecca Ferguson, Vanessa Kirby, and Simon Pegg all returning. Pegg is among those excited to return, revealing that Benji Dunn will find himself in an unpleasant place after
Mission: Impossible - Fallout
and that writer/director Christopher McQuarrie has a master plan.
"Benji is a character that's been really fun to play," Pegg said. "He's evolved in each movie, from being a lab technician — who reluctantly gets involved in the action — to being a fresh-faced field agent who thinks, 'Oh, this is great and fun, and I'm gonna wear a mask,' to actually experiencing what it's really about, which is not so pleasant. I'm looking forward to playing him again having been through what he went through on
Fallout
, which was unpleasant. I can see him not being quite as thrilled with the job, and it's gonna be fun to play out the narratives that McQ has set up. It's been a really long journey for him; it's not about each individual film. He's tracking a journey for each of those characters, not just Ethan, but all of us." (via
ComicBook
)
Mission: Impossible 7's
release dates has been put off by four months and is now slated to hit theaters on November 19, 2021.
Mission: Impossible 8
will open on November 4, 2022.